Few sights on BFGoodrich Tires Mint 400 race weekend are as iconic as the Off-Road Festival, an event where dozens of the off-road world's biggest brands and fastest machines take over Fremont Street in downtown Las Vegas and bring the sport to tens of thousands of fans and enthusiasts. The 2023 edition of the event took things to the next level, with no fewer than 100 brands on display, and a tech and contingency line that extended into the Fremont Street Experience.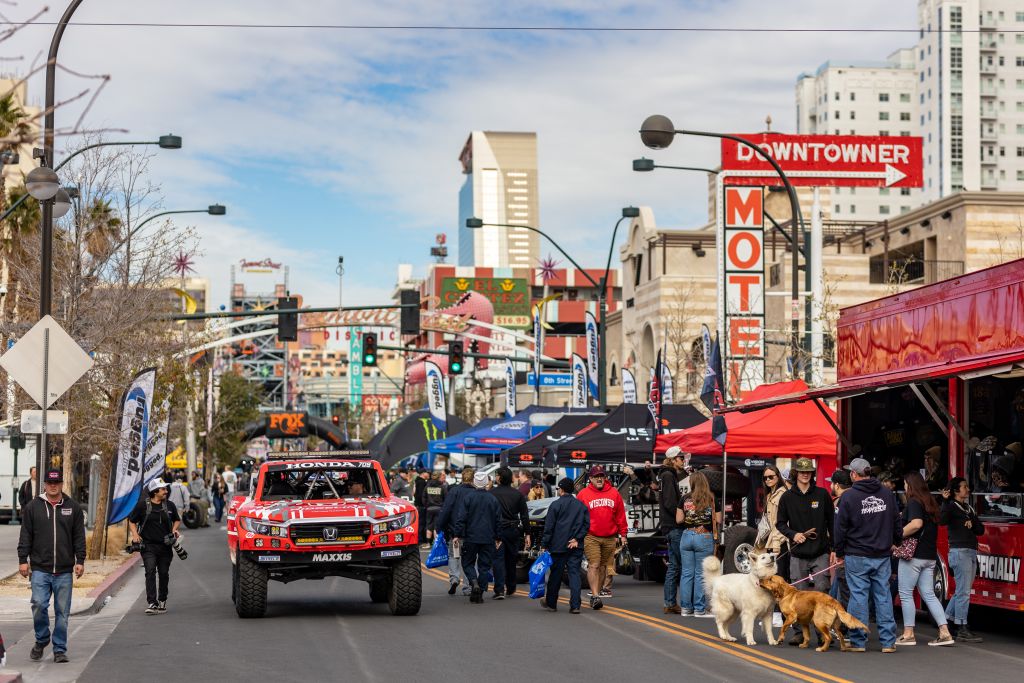 "This year's Mint 400 Off-Road Festival was by far one of the most impressive we've ever had!" said Mint 400 CEO Matt Martelli. "The visuals for this event on Fremont Street have always been amazing, but bringing our cars, trucks, motorcycles, and UTVs through the Fremont Street Experience for tech and contingency just took things to another level. Between that and the 100 exhibitors we had on display, there's just no way to get closer to the sport of off-road racing in Las Vegas every year. Be sure to follow us to Primm for the racing action on Friday and Saturday!"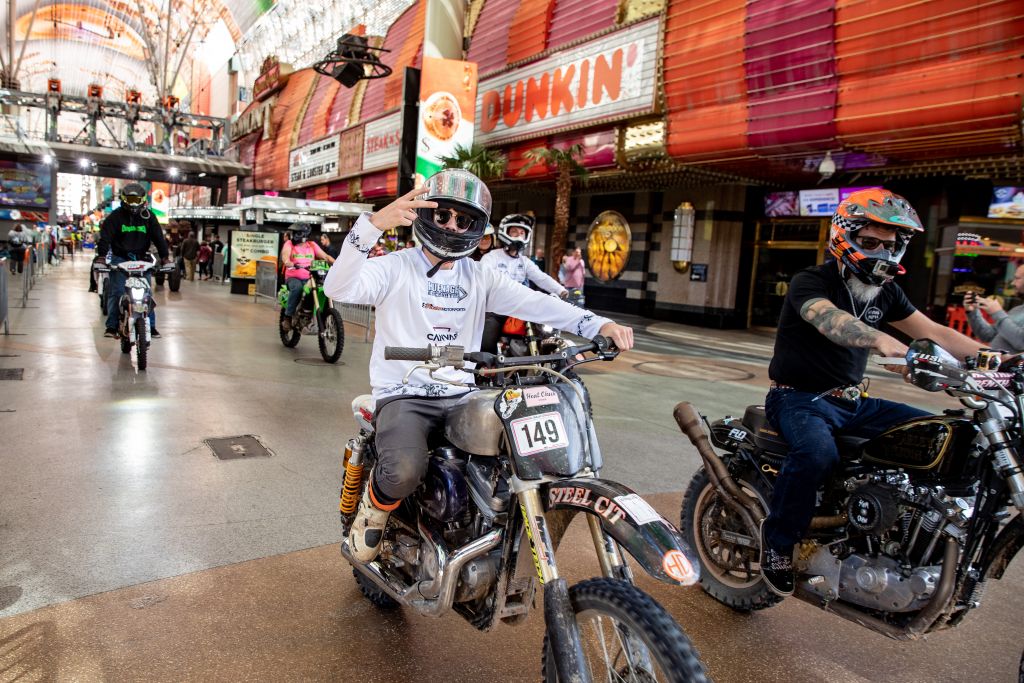 From displays featuring premier event partners like BFGoodrich Tires, Monster Energy, and FOX, to the 10th Annual Rugged Radios Driver Meet and Greet, the 2023 Mint 400 Off-Road Festival was a celebration of all things off-road. This year's Off-Road Festival was so immense that the nearly 500 registered race entries went through the Fremont Street Experience to line up for tech and contingency.
With the exhibitor count in the triple digits, attendees were treated to countless autograph opportunities with the top drivers in the sport, the latest and greatest in off-road technology, an all-new slate of exclusive Mint 400 merchandise from Dirt Co., and even on-site marriages. The event wraps up tonight with a free concert from country music superstar Tim Montana, who will also be competing in the event for the first time as part of the Zero1 Off-Road Mint 400 Celebrity Car alongside Eagles of Death Metal frontman Jesse Hughes and UFC fighter Dominick Reyes.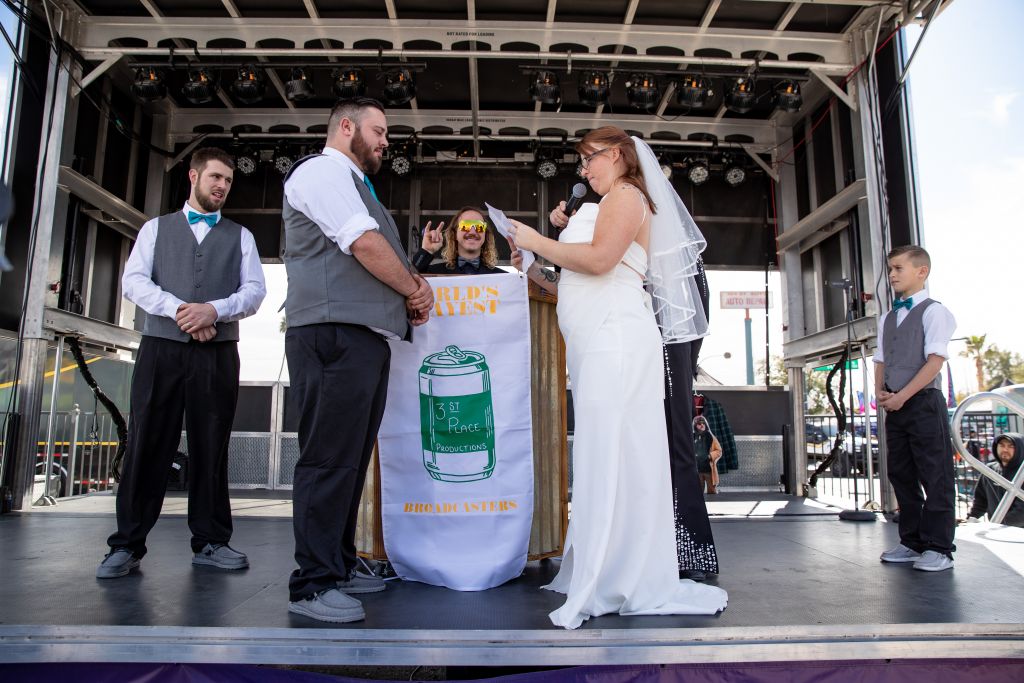 Following the Off-Road Festival, the action heads south to Primm as racers prepare for two full days of action. Friday's events are highlighted by the O'Reilly Auto Parts Limited Race, where Dustin Jones will once again look to repeat as overall winner, and Unlimited Qualifying, to set the starting lineup for Saturday's Unlimited Race. Friday's live streaming will kick off at 7:45AM PT/10:45AM ET and can be accesses at themint400.com/live, along with live corrected timing, tracking, the PCI Weatherman feed, and more.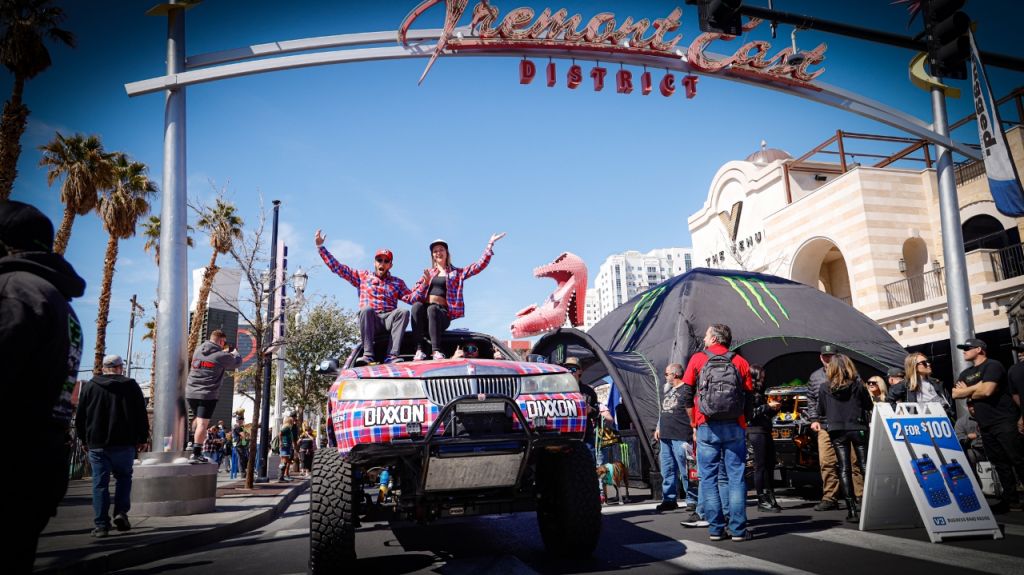 The Mint 400 has held the title of the toughest, most spectacular off-road race in North America since 1968 when it was first run. Initially, the race was a public relations event promoting the Mint Hotel's annual deer hunt. but what started out as a hotel promotion soon grew into a legitimate desert race. Since its 2008 revival, "The Great American Off-Road Race" has only gotten bigger and more prestigious, and deeper fields every year only make it tougher to win.
This year's BFGoodrich Tires Mint 400 will take place from March 8-12 in Las Vegas. More information on the event for racers and spectators is available at TheMint400.com, or follow the event on Facebook and Instagram.