At just 27 years of age Sara Price is already an accomplished off-road veteran, champion, entrepreneur, and to many a role model in off-road racing. I sat down with her just after her 2020 Mint 400 Trophy Truck finish, to find out a bit more and give a "behind the scenes" insight to the young champ who continues to make waves.
ORR: Who is Sara Price, and how would people know your name?
Sara: I grew up in Southern California and started actually riding horses first, and competing on them. At eight years old I got my first motorcycle and started racing nationally. I eventually became the most winningest amateur female to date, and at 16 years old turned professional in motocross being the first factory supported female under monster energy Kawasaki. I then went on to medal on X-Games and then transferred over to 4 wheels where I bought my first UTV, a Polaris RZR, and started racing behind the wheel. Since then, I have never stopped setting my sights high. I still race UTV's today, but racing a Trophy Truck it's pretty incredible. I'm beyond grateful.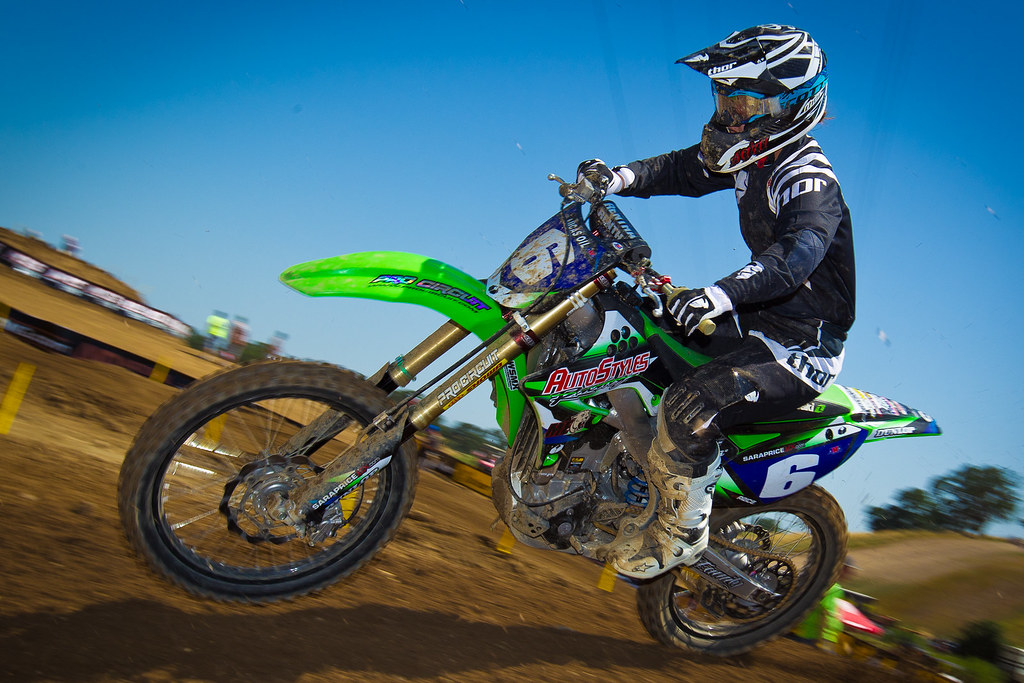 ORR: What sparked your interest, and love for competitive racing, and what was your first off-road "toy"
Sara: As a little girl I always had so much energy and was always so competitive. The intensity is what gets me most, it's a great way for me to focus all the energy I have. My first toy was a 50cc Dirt bike I got on Christmas morning at 8 years old, and just about whiskey throttled it into my uncle's brand new Lexus haha!
ORR: Do you have any superstitions, or process you stick to prior to a race?
Sara: Nothing too out of the norm. The thing is, once I decide a plan of attack, I visualize it all the way until I take off the line.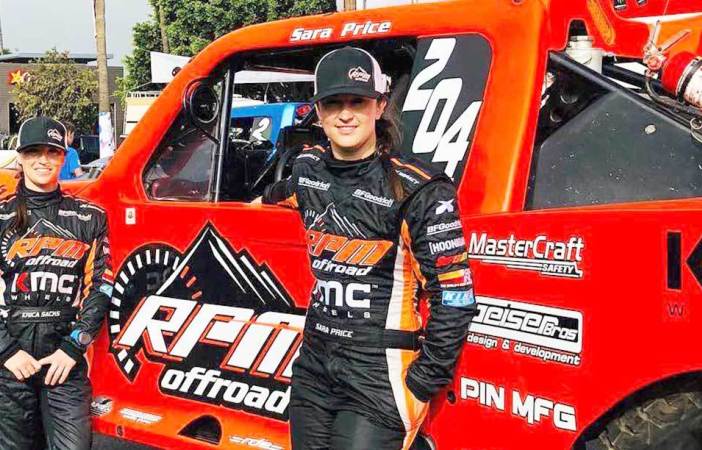 ORR: Your thoughts, as being looked at as a role model for so many young females?
Sara: I think it's awesome I can be a positive influence on girls getting out there to race. The 2020 Mint 400 was my first race in a trophy truck, and when reached the finish line it was so special for me because not only was my team and everyone I cared most about there, but before I even got out of the truck I had a group of young girls ask me to sign their hats and tell me how they started racing a Polaris 570 after watching me race. So that was really awesome. That is what it is all about, and taking time to give the next generation the encouragement to get out there and do it, because the sky is the limit, i'm the true example of that! If you asked me 5 years ago if I thought I would be racing a trophy truck, I would have thought you were crazy.
ORR: Describe your all time favorite moment in your racing career?
Sara: Winning the Trophy Truck Spec Championship in Baja. So much went into that championship all year and we did it. It wasn't easy, but hard work paid off and most of all learned a lot!
ORR: Who are a few role models you looked up to growing up, that you just had to emulate. Have you had the opportunity to meet any of them?
Sara: Honestly I've always looked and observed everyone. I see the traits I love in others, and I try to kind of mesh them all together to create what I hope to embody one day.
ORR: What role does your family play in your racing career?
Sara: They are the reason I am where I am. My dad used to race a class 10 car himself, and my mom is a go-getter herself. They don't ever doubt when I come to them with these big ideas, and they have instilled in me the idea of, work hard and you can achieve it. You can pretty much catch my dad and sometimes my mom if she can get away from their business at every one of my races.
ORR: Do you have a favorite competitive quote, or motto that means a lot to you?
Sara: I have a few, since racing desert my favorite is "To Finish FIRST, You First must Finish". Another I always live by in racing to focus on being smooth is "Slower is Faster" because sometimes when you are being aggressive and think you are going fast, all you're doing is going slower when you can just slow down, and tidy up your skills and it's faster.
ORR: When you aren't on the track, what's a day in the life of Sara Price?
Sara: When I'm not racing I'm a stunt woman, riding motorcycles and driving vehicles in a lot of movies and commercials. When I'm not doing that, I'm running my business SP Enterprises, a nationwide mobile auto paint touch up company ran by other female racers themselves. When i'm not doing those things that I consider work, I'm busy with focusing on racing, working on machines, taking care of my partners, and planning for the next big race.
ORR: Explain what SP Enterprises is all about?
Sara: I mentioned it briefly in the previous question, but SP Enterprises I started when I pretty much retired from motorcycles. I was 18 years old and was at a crossroads in my life, because I needed to figure out how to make money to live, and be a grown up basically. I wasn't cut out for a normal job, as all I knew was racing. My whole family is auto painters, so I came up with a plan that I'm going to learn touch up skills, do it myself and go for it. Well, I did just that! I've been doing it myself for many years and making a solid income to live. I was also able to buy my first RZR to go race, and it felt great. I was stable on my own 2 feet, and even able to buy a house. All giving me the ability to do what I loved, which is race. Years later, two of my best friends who also race Danielle Gardner and Jamie Decotis were looking for jobs, and I offered to them to come help me on the car lots at work touching up cars. They loved it and now are the top two girls in the company absolutely killing it! I soon welcomed in a few more female racers, and it's pretty awesome what it has turned into. Girls can gain an income after some training from myself, and still chase their dreams of racing on the weekend.
ORR: What are a few bucket list items as a professional competitor?
Sara: Dakar would be the top for me, as well as get to race a full baja season in a Trophy Truck. I'd love to just travel the world and race cool vehicles. Racing is my passion, and it's what drives me. No matter what happens, you can find me racing for a very long time.
ORR: Whats next for Sara Price?
Sara: Next up is Vegas to Reno in the Chattanooga Trophy Truck, and hopefully some exciting new things we have in the works. Currently with the quarantine downtime, I have been working a lot on SP Enterprises. I am also starting a new race brand called #BurnFuel that will be releasing soon. It will be great and very beneficial to the off-road racing community.
I'd like to say Sara is well on her way to really making a name for herself, but to say she already has is quite an understatement. She has already left quite a stamp in the motorsports industry. She is focused, driven, and has so many goals that she continues to crush. The fun thing about crushing goals is getting to set new ones, and the future continues to look bright for Sara Price!
A few more things that weren't discussed, and many people don't know about Sara:
Competed in Miss California USA Beauty Pageant
Ambassador for Kids Cures Foundation
Started the Sara Price Racing Academy
Only Female Rider in the Loma Linda Hospital Big Air Kids Fair Event 5th year in a row
Only Female Rider Featured in Semper Ride Video for the Military
Loretta Lynn's 25th Amateur National Championship
And so much more! Follow along Sara's legendary journey on Instagram: @sarapricemx