Save 30% on all products with promo code MINT400 through March 9!
The Mint 400 is pleased to welcome Action Sports Canopies as an official supporting sponsor of this year's BFGoodrich Tires Mint 400, returning to Las Vegas this March 3-8. ASC products will be on display at this year's Mint 400 Off-Road Festival on Fremont Street in downtown Las Vegas, while ASC customers can save 30% on any purchases through March 9 by using the promo code MINT400 at checkout at www.actionsportscanopies.com.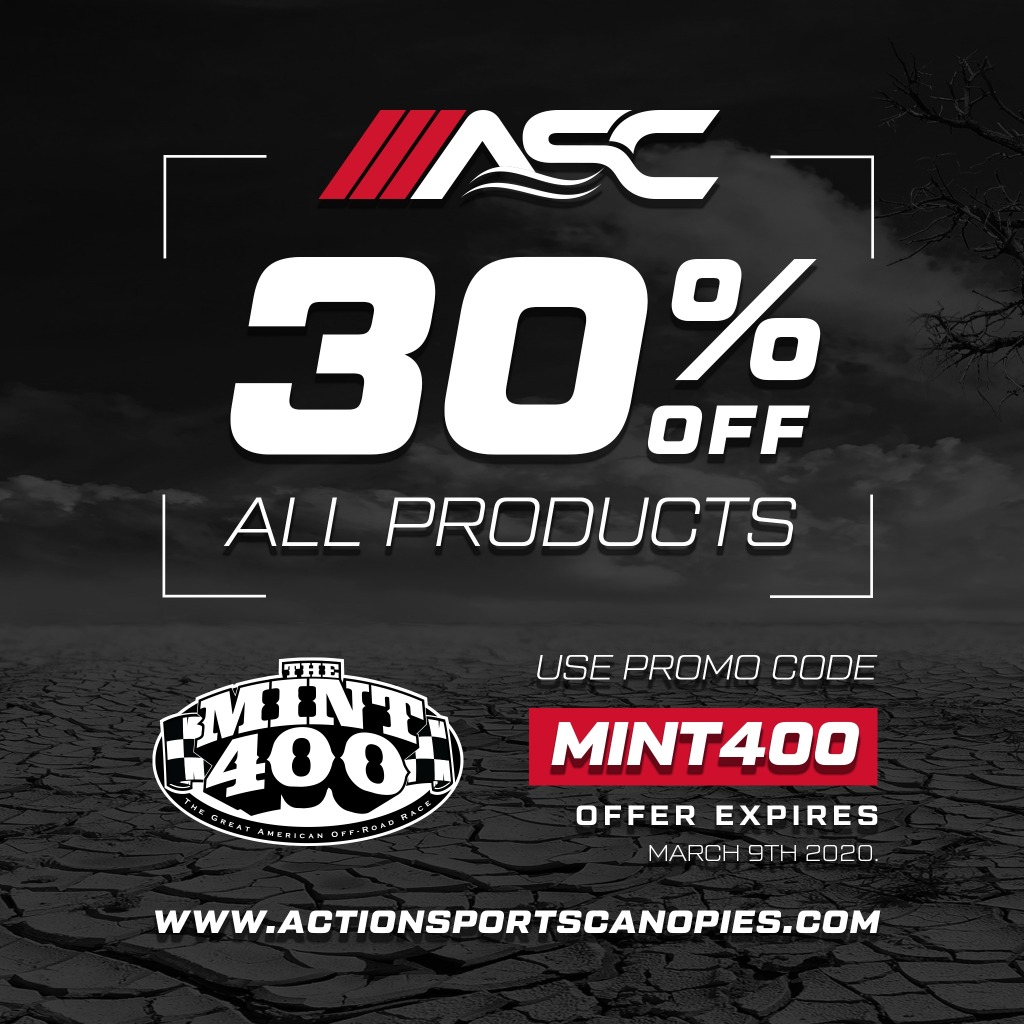 "Action Sports Canopies is an industry leader in canopies, flags, and other event signage, and we're excited to welcome them to this year's BFGoodrich Tires Mint 400," said Mint 400 CEO Matt Martelli. "The biggest names and brands in action sports all rely on ASC for their at-event needs, and the world of off-road racing is certainly no exception as so many of this year's Mint 400 entries and exhibitors will rely on them for their shade and signage. We're excited to welcome them to this year's Mint 400 Off-Road Festival, and encourage everyone to check out their display—but you'll see them throughout Fremont Street as the canopy of choice for many of our other exhibitors as well!"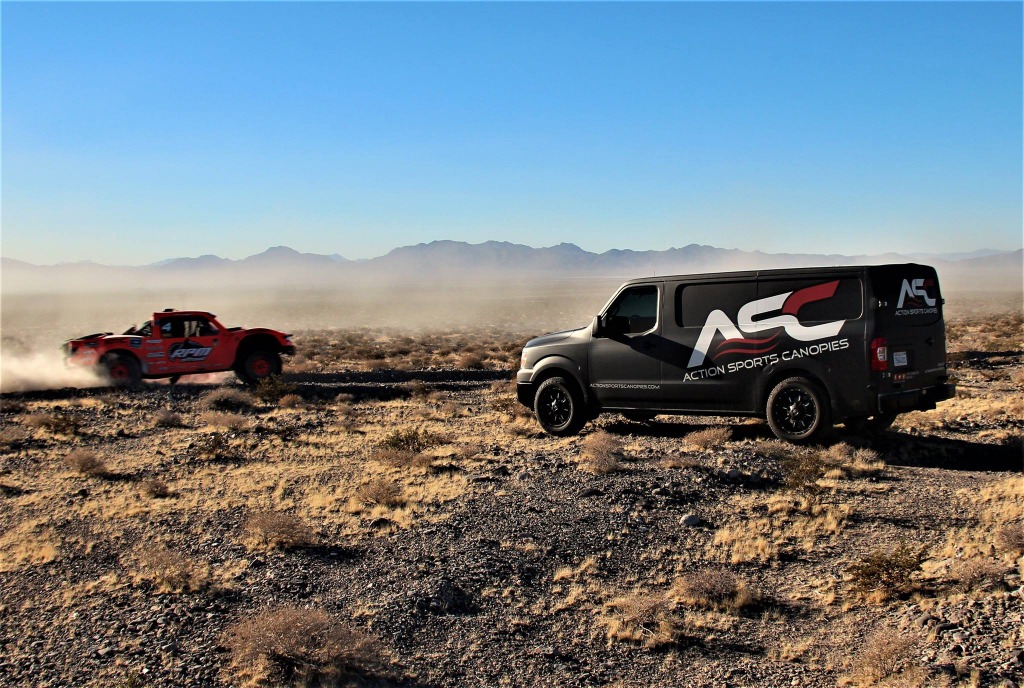 Action Sports Canopies' name says it all. ASC's goal has been to become an integral part of the action sports community, not just a supplier you find via an internet search. This philosophy allows ASC to have better understanding of our clients' needs and become a trusted source of custom event marketing items. As ASC evolves, so does the assortment of products it offers. If you have a display need, Action Sports Canopies has a solution.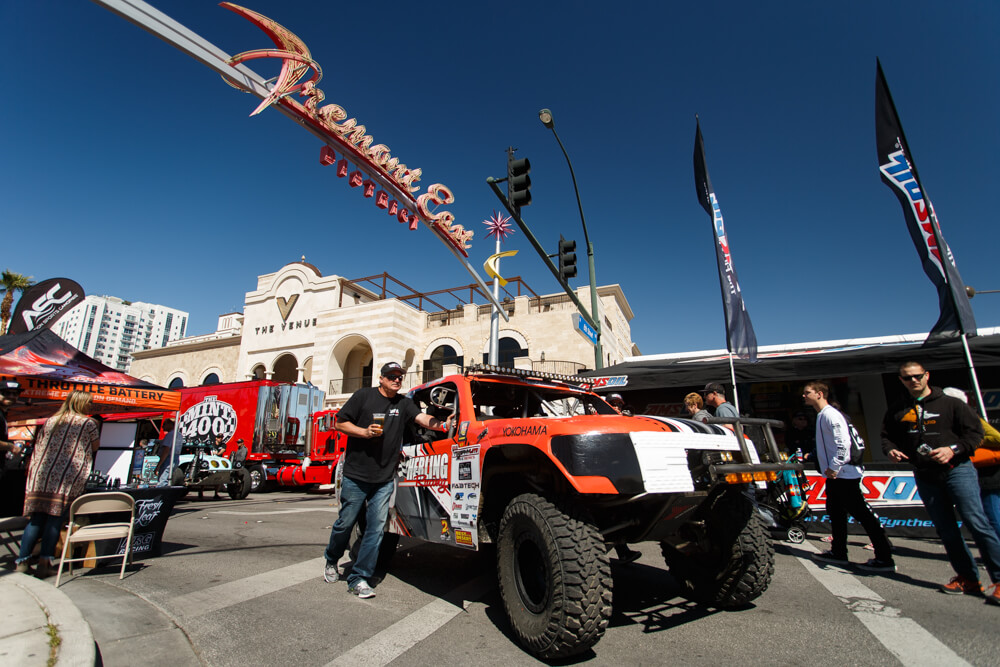 The 2020 edition of the Mint 400 will be the first as an independent event for The Great American Off-Road Race. The festivities kick off in downtown Las Vegas as Fremont Street shuts down for two days to accommodate the Mint 400 Off-Road Festival, where events like the Dinner of Champions and Pit Crew Challenge are supplemented by major brands and exhibitors like Action Sports Canopies. The event then moves to Primm, where the racing itself takes place over two days on Friday and Saturday.
This year's Mint 400 will take place from March 3-8 in Las Vegas. More information on the event for racers and spectators is available at TheMint400.com, or follow the event on Facebook and Instagram. For more information on Action Sports Canopies, visit www.actionsportscanopies.com.