Innovative DIY program reboots classic design with new features, easier assembly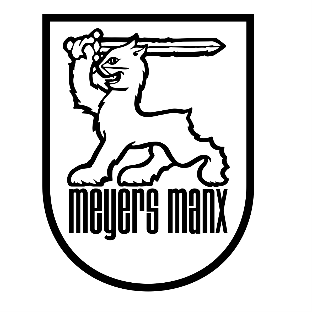 COSTA MESA , CA
– Meyers Manx has unveiled its first-ever Remastered Kit, which empowers enthusiasts to build and customize the world's most iconic dune buggy according to their personalized specs. The all-new
Meyers Manx Remastered kit
benefits from modernized production techniques which leverage 3D scanning, digital design tools, and CNC technology to deliver the most precise self-assembly set to date.  The result is an easier-to-build kit boasting higher quality construction that honors Bruce Meyers' groundbreaking creation while incorporating updates by legendary designer Freeman Thomas.
The reimagined kit introduces new features for the first time since 1970, including:
An all-new, locking rear trunk

An easily-removable dash assembly

Integrated wiring tubes

New remastered classic kit colors, including a solid gel-coat and metal flake gel-coat hues, along with a UV clear coat that serves as an additional layer of protection

100% digital remastering for a seamless fit
The kit includes key body, dashboard, and trim components. Additional parts are available separately.
"It is a privilege to work on the Manx Dune buggy, which is such an iconic piece of California cultural history," Thomas said. "The goal of the Remastered program was to preserve [founder] Bruce Meyers' unmistakable design while incorporating modern touches that make full assembly accessible to more people."
Meyers Manx chairman and Trousdale Ventures founder Phillip Sarofim added that the most authentic and satisfying Manx experience involves building and customizing a buggy kit.
"The 1960s were all about can-do spirit, from grassroots car customizers to the Space Program," Sarofim said. "We're bringing a taste of that era back with a modernized, easier-to-build version of the original dune buggy kit that launched an automotive cultural movement. The original Meyers Manx has been prolifically emulated but never duplicated, and this is an opportunity to build and drive an authentic legend."
The Remastered Kit has already stoked interest from Alois Ruf, founder of Ruf Automobile. "We've always loved how the classic Meyers Manx Buggy drives," he said. "Knowing that at-home assembly has been a challenge for some, the Remastered Kit should make it easier for a new group of enthusiasts to build their dream cars at home."
Meyers Manx also recently announced that 2023 will mark the debut of the Meyers Manx 2.0, the electric version of the classic buggy. The company is expected to announce further production details soon.
About Meyers Manx:
Meyers Manx is the original fiberglass dune buggy kit car company, created by Bruce Meyers and now owned by Phillip Sarofim's Trousdale Ventures. Bruce Meyers had a vision for four-wheeled fun when he designed and built the first-ever fiberglass body dune buggy in the 1960s. Now, over 50 years later, Phillip Sarofim has taken the wheel to expand that vision globally by bringing "More Smiles Per Mile" than anything else on wheels.