American Honda today announced that the new SCL500 "scrambler"-style motorcycle is coming to the U.S. market. The SCL500 is a nod to Honda's rich history, dating all the way back to the 1960s when the CL72 and CL77 were offered. Based on the Rebel 500 platform, the SCL500 combines modern ride quality and comfort with authentic retro styling, and delivers the result at an attractive price.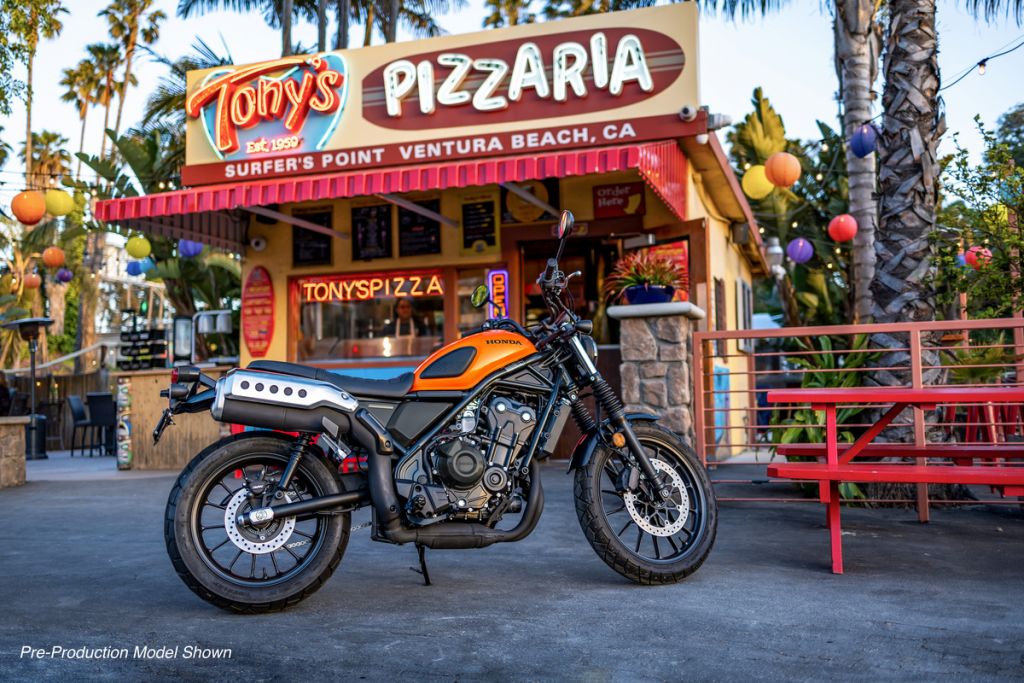 At the same time, Honda announced the return of several other models, many of which have received notable improvements. The bobber-style Shadow Phantom cruiser benefits from styling and performance upgrades, while its classic cruiser counterpart, the Shadow Aero, returns with a new color. Known for its versatility, the renamed ADV160 scooter delivers even greater capability, with updates focused on power, efficiency and comfort. The category-defining Grom miniMOTO enters its 10th year of production and continues to lead the way with new colors. Meanwhile, the PCX continues to set the bar for scooters, with comfortable, convenient, reliable around-town transportation.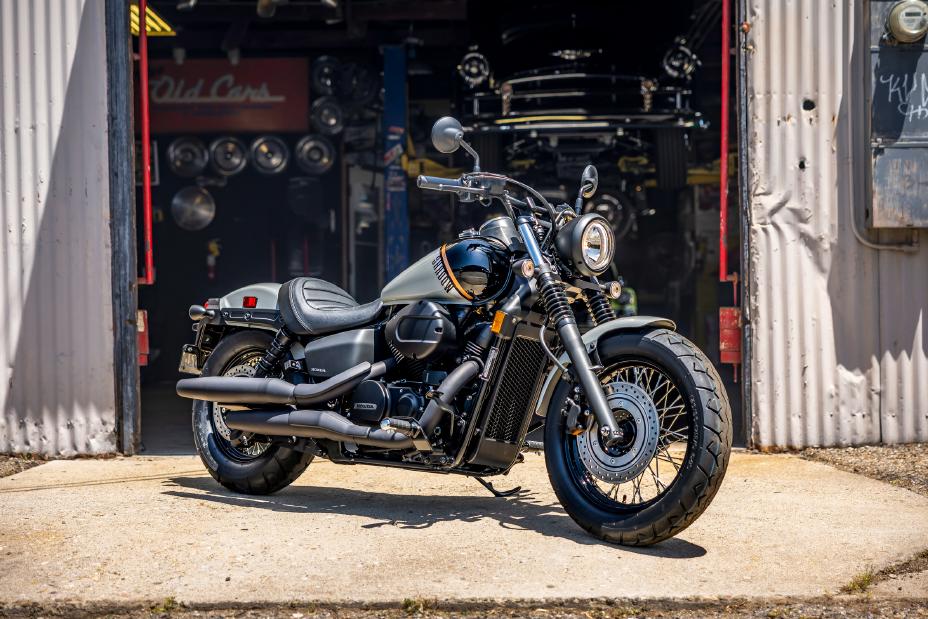 "More than any manufacturer, Honda has consistently demonstrated an ability to deliver fun, retro motorcycles that scratch a nostalgic itch while offering the performance and reliability for which Honda is so well known," said Brandon Wilson, American Honda Manager of Sports & Experiential. "That's the case with the all-new SCL500, and we're confident it will be a hit with American customers. We're also pleased to confirm the return of existing cruiser, scooter and miniMOTO models, several of which tout important improvements. Together, this collection of machines serves as a reminder of Honda's versatility in the powersports market."
2023 SCL500
Harkening back to the early '60s, when simple, stripped-down motorcycles like Honda's CL72 came on the scene, the all-new SCL500 features all the key "scrambler" styling elements—upright riding position, high-routed exhaust, block tires, ample suspension travel and a retro aesthetic—in an approachable package and at an attractive price. Leveraging the 500cc parallel-twin engine that has proven so successful in models like the Rebel 500, the retro-inspired SCL500 is light and nimble, making it a casual, fun entry for a broad swath of customers, from new riders to more seasoned enthusiasts. Because personalization is vital to many fans of this genre, a wide range of Honda Accessories is offered for the SCL500, enabling owners to customize their rides as they see fit.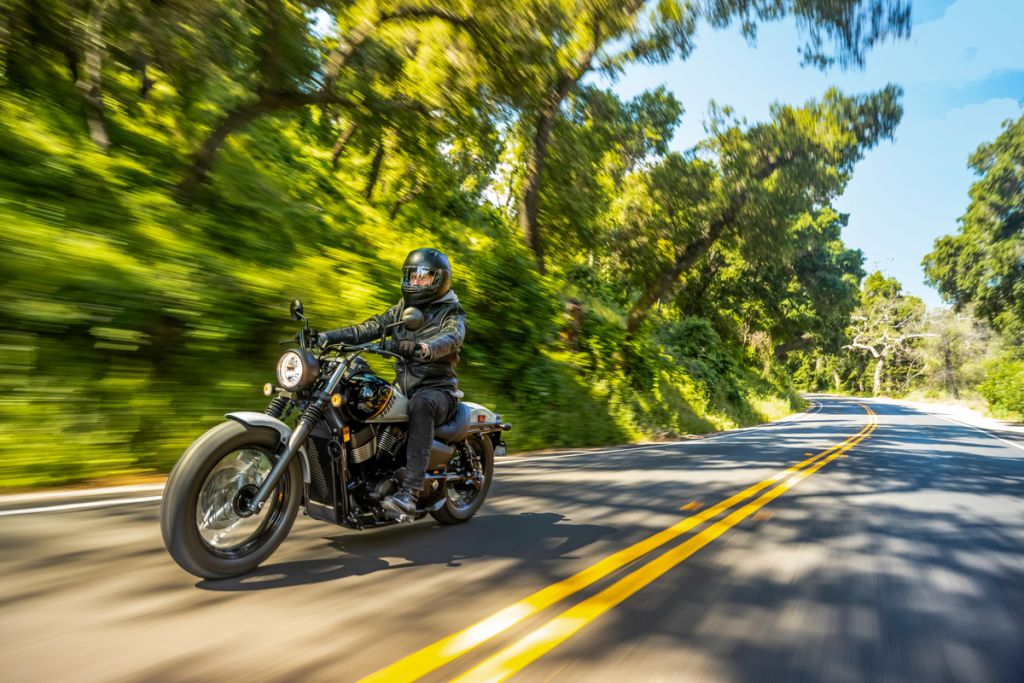 2024 Shadow Phantom
Few V-twin cruisers can measure up to the clean, understated style and rock-solid reliability of the Shadow Phantom. For the 2024 model year, this cruiser icon takes it to the next level with updates to its quintessential bobber styling, along with improved performance. With a two-tone gas tank, new handlebar, handlebar clamps, headlight cover, air-cleaner cover, display instruments, turn signals and machine-cut cylinder-head fins, this cruiser's appearance is only more timeless than that of its predecessor. In addition, an updated single seat provides comfort for long, relaxed rides, and a passenger seat and footpegs are offered for those who want to bring a plus-one along for the ride. A new ABS version is available for the new model year, and both trim levels receive a rear disc brake. To top it off, the Shadow Phantom is built with Honda's unmatched durability, quality and reliability, giving owners the peace of mind to enjoy the sense of freedom that only a V-twin cruiser can provide. (Note: non-ABS version not available in California.)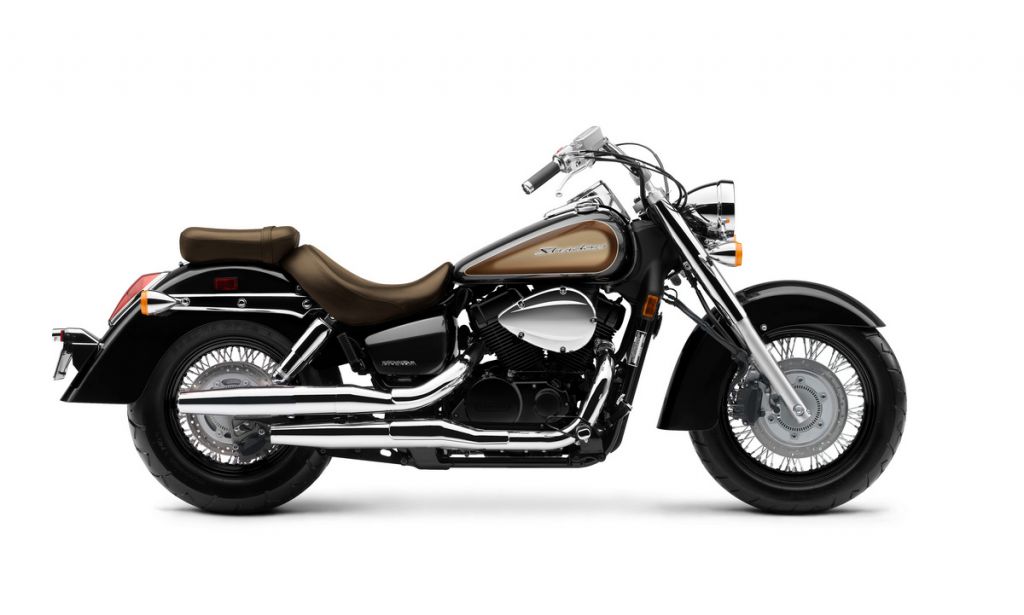 2024 Shadow Aero
A true classic, the Shadow Aero combines the signature long, low cruiser look with modern engineering and performance. For the 2024 model year, this popular cruiser is updated with new colors and a new disc rear brake for the standard version, a feature that was previously reserved for the ABS trim level. The low-slung seat and pullback handlebar offer a relaxed riding position, while the large front fender, chrome components, spoke wheels and V-twin engine contribute to its perennial styling. Thanks to sensible features like programmed fuel injection and a shaft final drive, the Shadow Aero lives up to Honda's reputation for reliability and ease of ownership. (Note: non-ABS version not available in California.)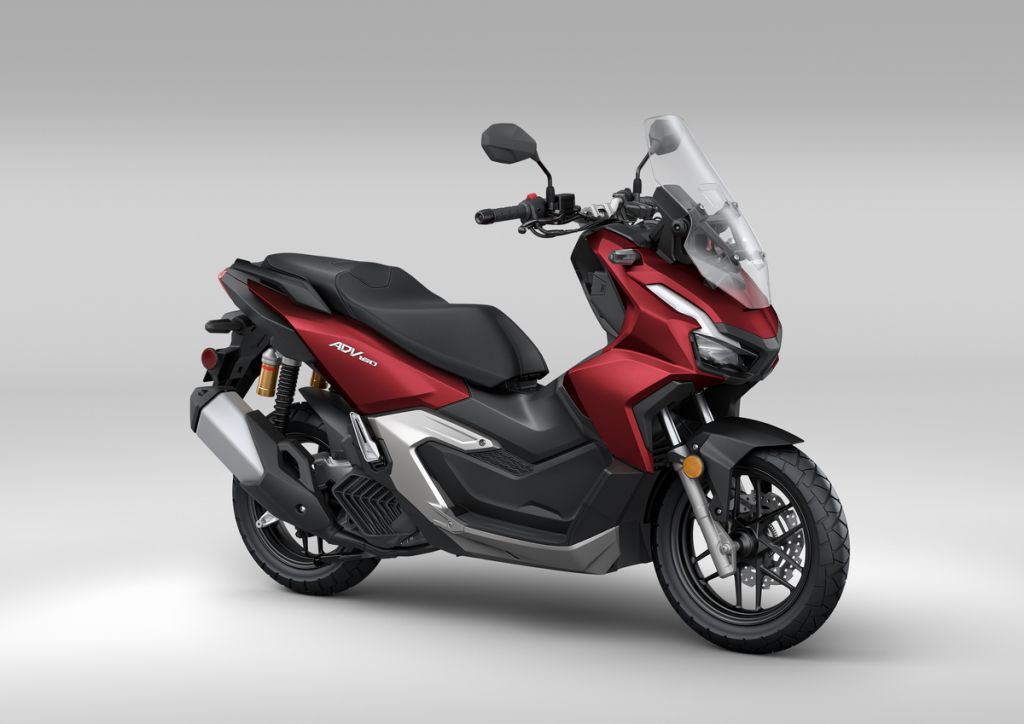 2024 ADV160
Renamed for the 2024 model year, the ADV160 touts a new, larger-displacement engine that delivers improved performance and reduced emissions. Also incorporated are updates aimed at boosting comfort and convenience, but the capable-but-rugged "City Adventure" concept remains, delivering an enjoyable sense of exploration on even the most mundane urban commutes. The ingredients? A low vehicle weight and practical features like an automatic transmission, two-stage adjustable windscreen and under-seat storage, resulting in a sensible machine that adeptly traverses metropolitan roads and is even up for mini-adventures.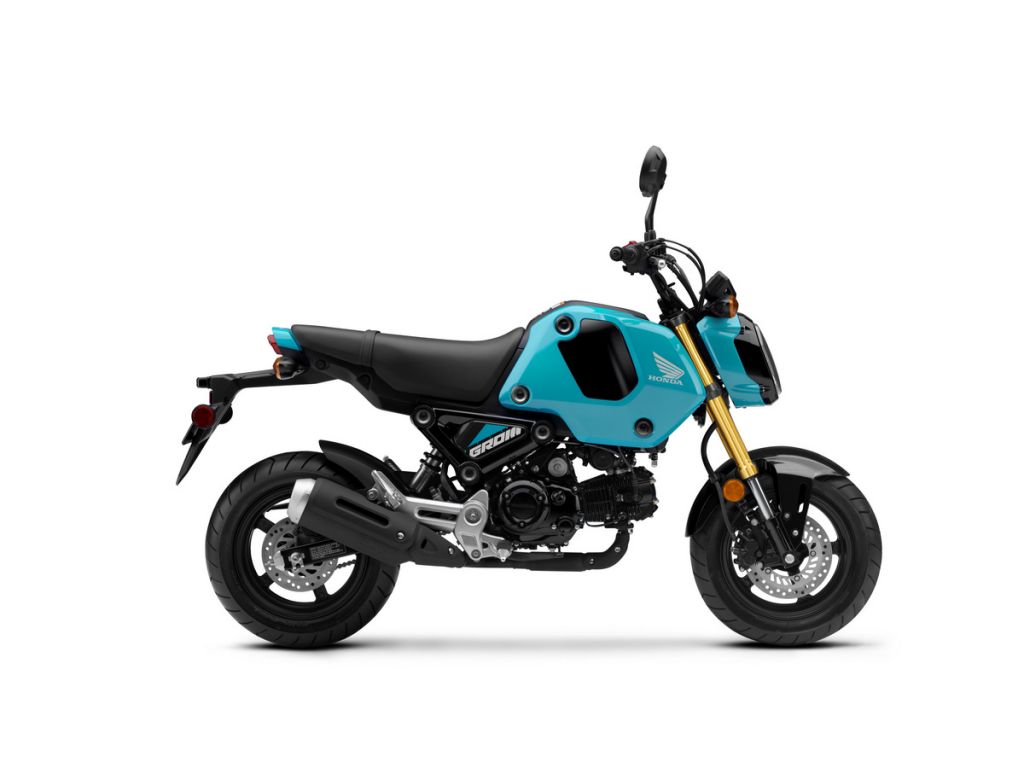 2024 Grom
It's hard to believe that Honda's little Grom is already 10 years old. In the model's first decade, it has spawned a vibrant subculture of fun-seekers—from new riders attracted to its low seat height and unintimidating approachability, to experienced enthusiasts who like its modular styling and peppy performance. In both cases, the Grom often serves as a customization platform for those looking for an amusing project, which has helped to establish the Grom as one of the powersports industry's most popular motorcycle models—and the undisputed emperor of the miniMOTO world.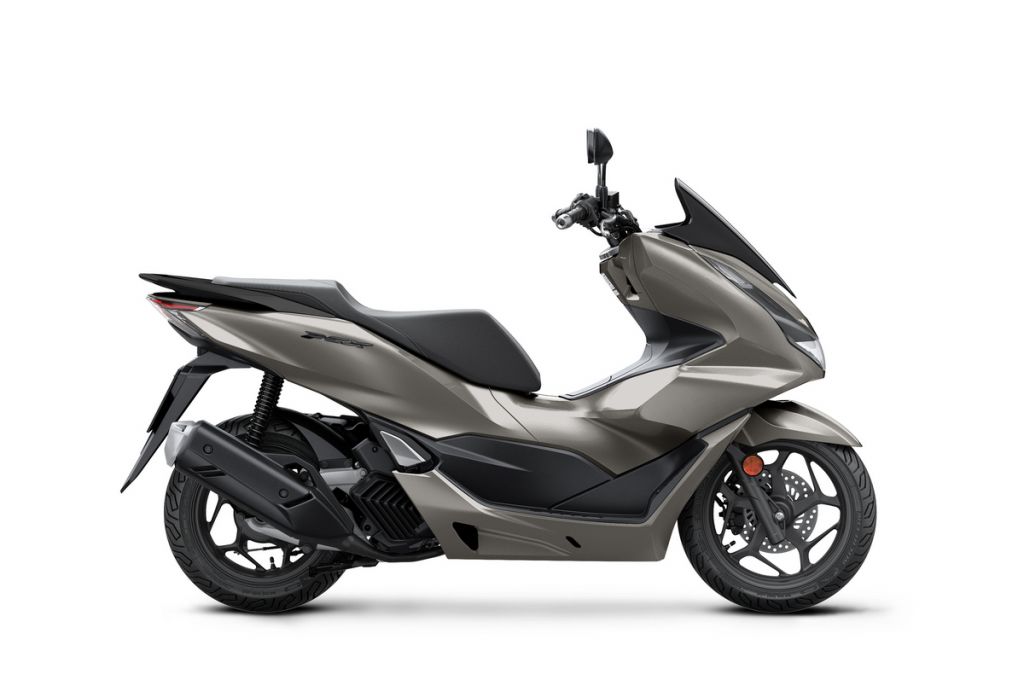 2023 PCX
List out the most desirable traits for a modern scooter—stylish design, standout fuel efficiency, great handling, a comfortable ride, capable performance and rock-solid reliability—and you end up with an accurate description of Honda's PCX. The industry benchmark for scooter design and technology, the PCX is the ultimate tool for tackling urban environments in style.