2023 marks the eighth consecutive year that BFGoodrich Tires has served as a headlining partner of the BFGoodrich Tires Mint 400, and the sixth straight year that it's been title partner of "The Great American Off-Road Race." The leading brand in off-road racing has a massive presence across every event on Mint 400 week—from the Mint 400 Off-Road Festival on Fremont Street in downtown Las Vegas to the start-finish line in Primm, and on the results sheets in many of the race's premier classes.
"BFGoodrich's continued support of the Mint 400 is an indispensable part of why we are where we are today," said Mint 400 CEO Matt Martelli. "In fact, it's hard to imagine the entire sport of off-road racing looking anything like it does without them. From fan-friendly activations all race week long, to support of the biggest names in the race and our live coverage of all the action, they've made their stamp on every aspect of the Mint 400. We can't wait to bring the latest in tire technology to tens of thousands of off-road fans at this year's race, and look forward to watching BFGoodrich racers go for the win!"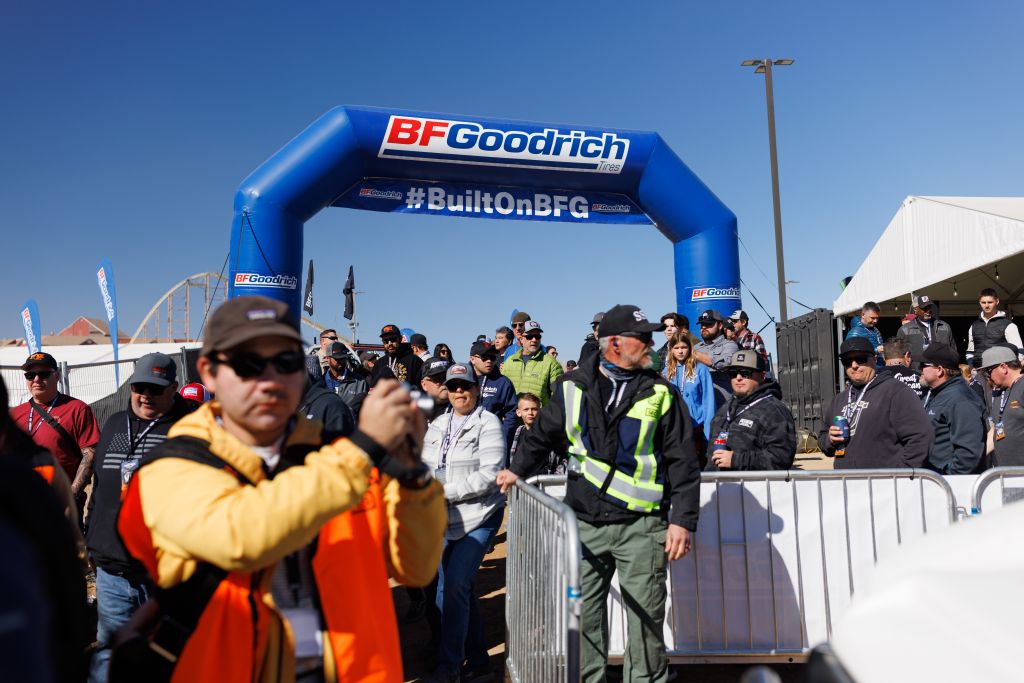 BFGoodrich scored its 10th consecutive overall victory in the BFGoodrich Tires Mint 400 in 2022, and will pursue another overall win in 2023 on the backs of top Unlimited Truck racers like Unlimited Off-Road Racing Triple Crown points leader Adam Householder, 2022 Mint 400 runner-up Tim Herbst, 2021 Mint 400 podium finisher Ryan Arciero, and many others. They'll have a similarly stacked lineup in the Unlimited Truck Spec class, where defending winner Nick Isenhouer and inaugural California 300 winner Dustin Grabowski headline the entry list, and Class 1 favorites Michael Frye and James Dean will also ride on BFGoodrich Tires.
In the Limited classes, BFGoodrich will bring a similarly stacked lineup to go for top honors. The Red Bull Off-Road Junior Team USA presented by BFGoodrich will headline the UTV Pro Turbo class, as AJ Jones and Seth Quintero look to back up their 1-2 finish in the Dakar Rally with top honors back home in America, and will also bring Mitch Guthrie Jr. to the line in UTV PR-100. Other UTV front-runners looking to return BFGoodrich to the top step of the podium include Phil Blurton in UTV Pro Turbo, Carson Wernimont in UTV Pro NA, Travis Zollinger in UTV Pro Turbo, and Sara Price in UTV Pro Super Stock Turbo. Numerous other limited, youth, and vintage class racers will complete the list of hundreds of top drivers who will rely on BFGoodrich to get them to the finish line in this year's Great American Off-Road Race.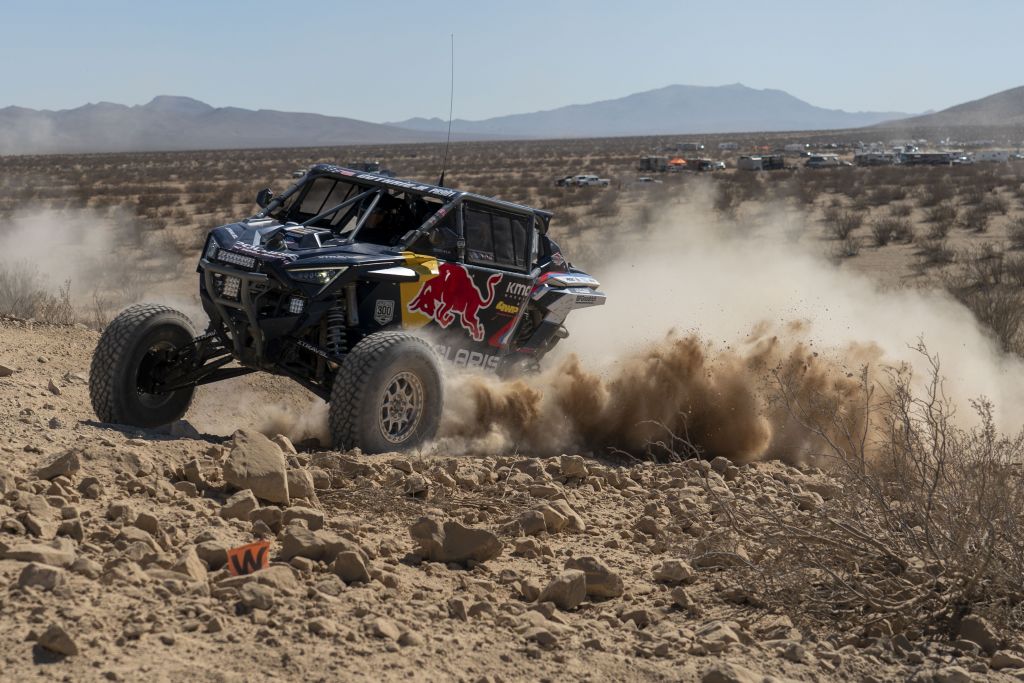 BFGoodrich Tires at The Mint 400
2013: BFGoodrich's winning streak at the Mint 400 begins as the brand scores its 24th overall victory in The Great American Off-Road Race.
2014: BFGoodrich locks out the entire overall top 10 of the Mint 400, while also claiming Class 1500, 6100, and 7200 wins, among others.
2015: Nine of the top 10 overall finishers at the Mint 400, as well as a dozen class winners, ride on BFGoodrich Tires.
2016: BFGoodrich Tires joins the Mint 400 as a presenting sponsor and scores its fourth consecutive race win and 27th overall.
2017: The legendary Rob MacCachren takes his first Mint 400 win on BFGoodrich Tires.
2018: BFGoodrich celebrates its move to title sponsor of the Mint 400 with eight of the top 10 qualifying spots, the top six overall finishers, and nine class wins.
2019: BFGoodrich sweeps the Unlimited Truck, UTV Pro Turbo, and UTV Pro NA classes.
2020: Luke McMillin joins his father Mark as a Mint 400 winner while riding on BFGoodrich Tires.
2021: MacCachren, partnered by his son Cayden, joins a select group of multi-time Mint 400 winners after a thrilling finish with Luke McMillin. McMillin also debuts the 18″ BFGoodrich Baja T/A KR3 in competition.
2022: BFGoodrich wins its 10th straight Mint 400 overall and sweeps the overall podium.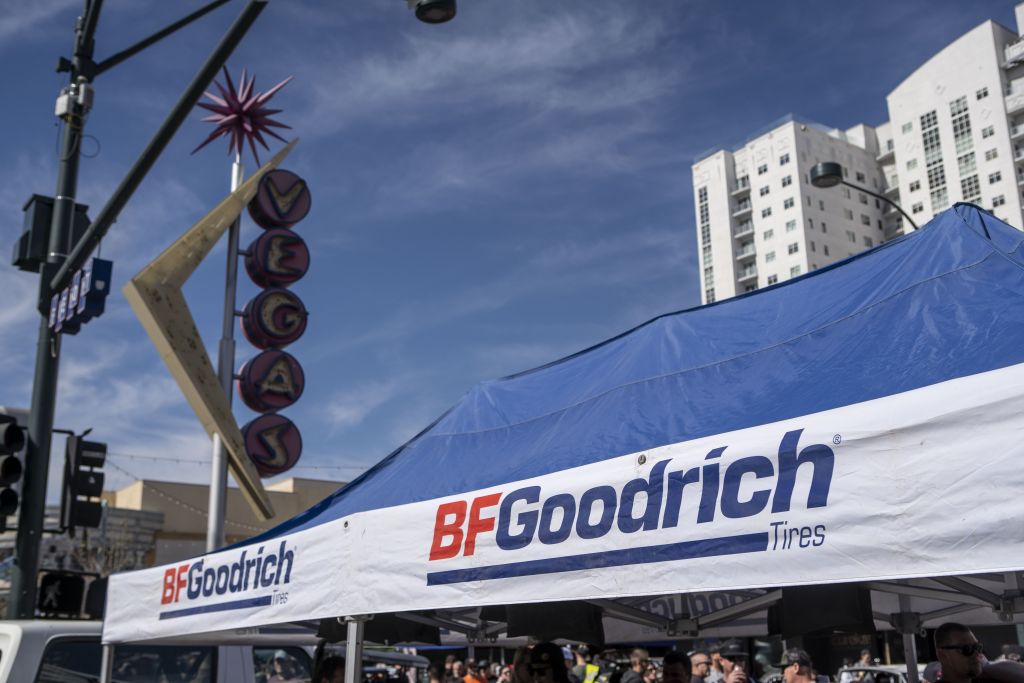 BFGoodrich Tires are the tires of choice for the world's premier off-road racers. With more than 150 years of experience, it's no surprise that BFGoodrich boasts more race wins than any other off-road tire manufacturer. To learn more about BFGoodrich Tires, visit www.BFGoodrichTires.com.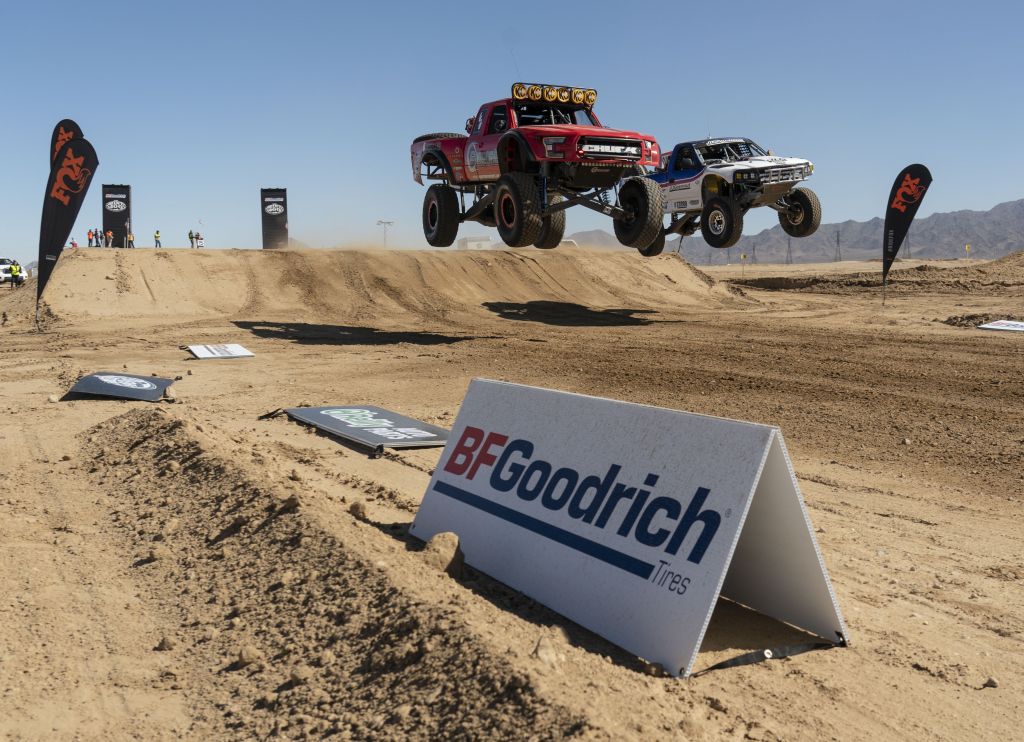 The Mint 400 has held the title of the toughest, most spectacular off-road race in North America since 1968 when it was first run. Initially, the race was a public relations event promoting the Mint Hotel's annual deer hunt, but what started out as a hotel promotion soon grew into a legitimate desert race. Since its 2008 revival, "The Great American Off-Road Race" has only gotten bigger and more prestigious, and deeper fields every year only make it tougher to win.
This year's BFGoodrich Tires Mint 400 will take place from March 8-12 in Las Vegas. More information on the event for racers and spectators is available at TheMint400.com, or follow the event on Facebook and Instagram.