The rugged frame provides a rolling start for DIY camper builders
Pueblo, CO: Boreas Campers now offers the offroad chassis that their XT overland camper trailer is built on as a standalone product. The heavy duty powder coated laser cut tube steel frame will be able to go far off the beaten path.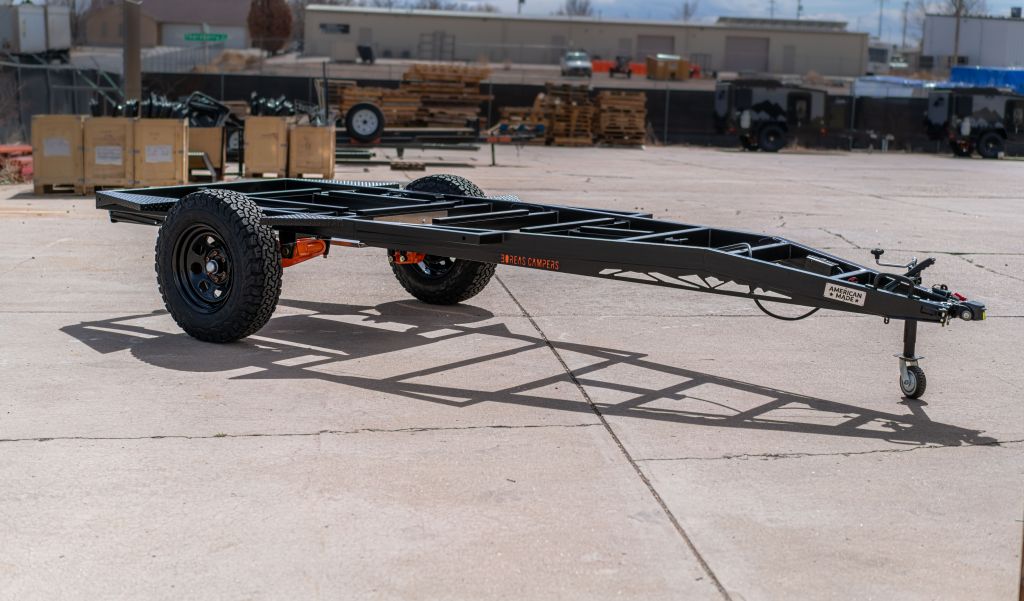 The rolling chassis includes Cruisemaster CRS2 independent suspension and DO35 articulating hitch, BFG AT tires and Pro Comp wheels, front and rear 2" hitch receivers, tail and marker lights, 7-pin and a Manufacturer's Certificate of Origin.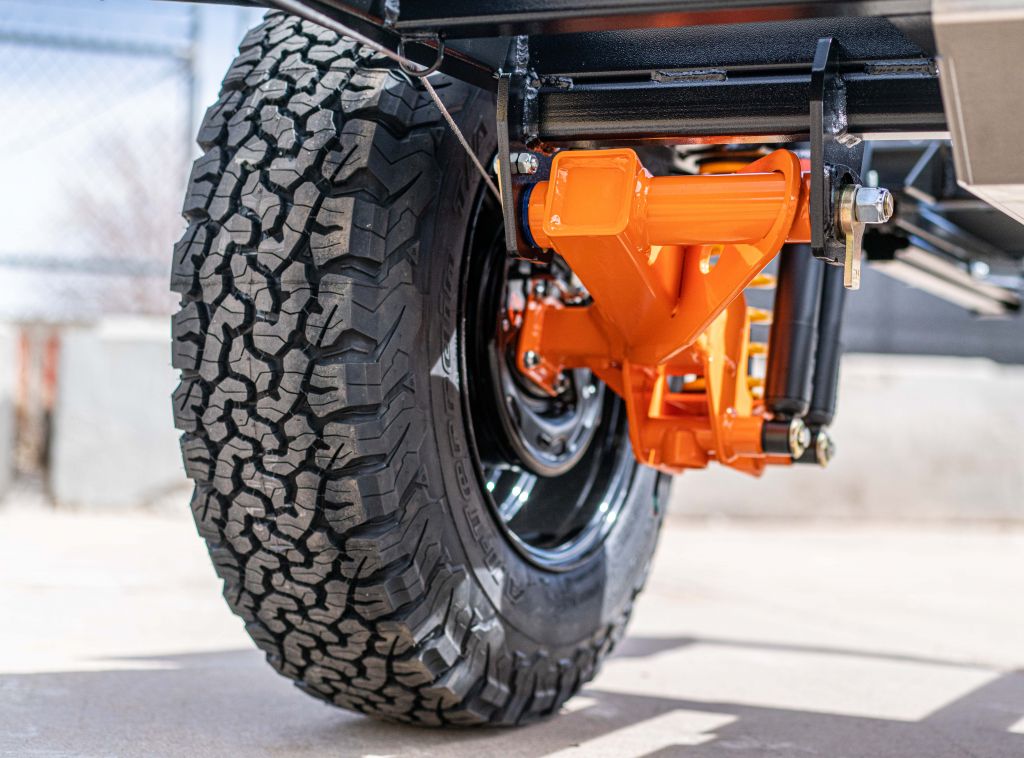 "We're excited to support DIY camper builders with this rugged frame, built for going offroad."  says Matt Reichel, owner of Boreas Campers. "The chassis is the foundation of any vehicle, so having a frame specifically designed for this top of the line suspension system is a real advantage for the folks who want to build out their own perfect adventure basecamp."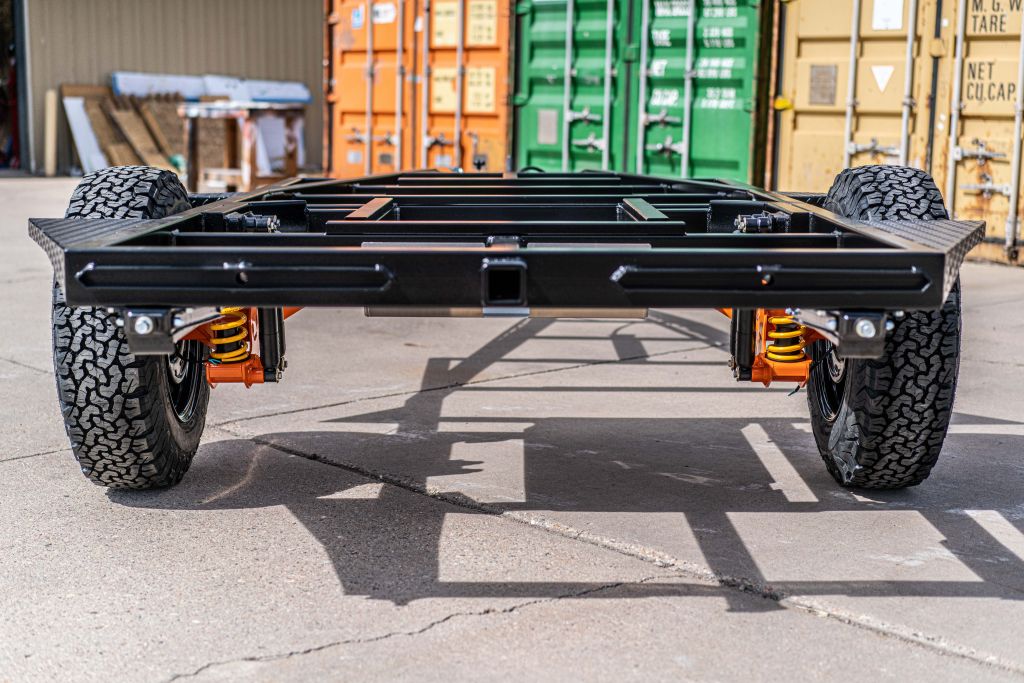 The frame is 16′ long x 60″ wide constructed with 1/8″ 4×2 and 3×2 laser cut tube steel. MSRP is $6500 with add-ons such as a spare tire holder, fenders and 30-gallon water tank available.
Learn more about the Boreas Campers Chassis and everything that is included here: https://boreascampers.com/xt-chassis/
About Boreas Campers: Founded in 2015, Boreas Campers trailers are true off-road and off-grid camper trailers built in Pueblo, Colorado. With industry leading zero-wood construction and lifetime chassis warranty, there is no better way to get off the grid without losing peace of mind. Learn more at boreascampers.com and follow us on Instagram, facebook and Youtube @BoreasCampers.