Less than 80 days remain before the start of the inaugural Championship Off-Road season in Crandon, Wis. As more teams are committing to the June event, and the new series as a whole, the premier off-road series of the Midwest is thrilled to announce that all classes will receive 100% payback of registration fees at each of the five events.
Classes with larger race involvement will see the most immediate impact, as the new purse structure will include deeper payback and larger winnings for the classes top finishers. The payout structure is similar to what the sportsman racers in the Midwest have been following the past several seasons, although the money from classes with more entrants, will no longer be used to cover the purse of a different smaller class.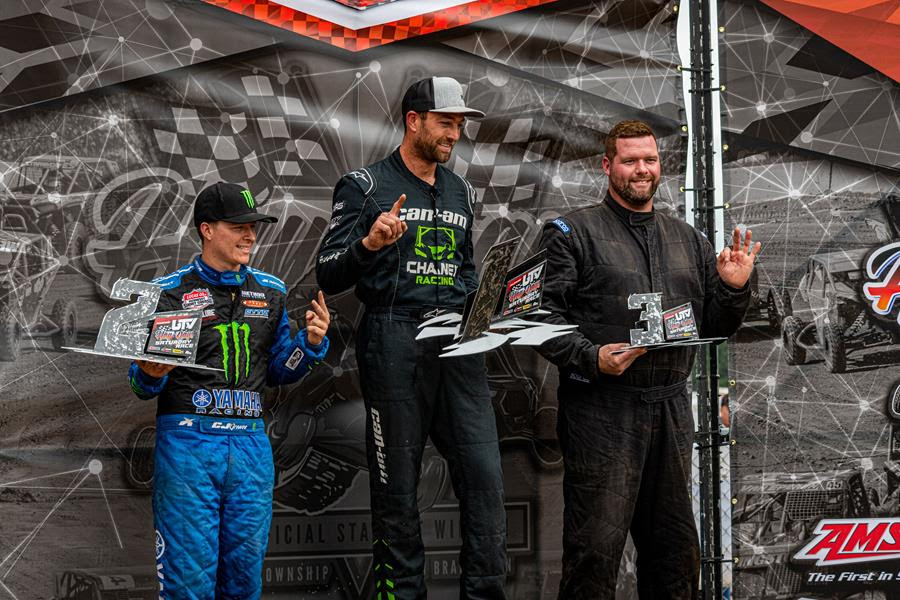 The new payout structure will include all Pro truck and SxS classes, along with all sportsman classes, with the exception of Mod Karts and the 170 SxS division. Championship Off-Road is working with potential series partners and current track owners, to develop a larger purse for all classes, as well as year end championship points payouts. All money paid back to the racers is from the listed registration fee found when signing up for races with Championship Off-Road. The same $13 administration fee from previous seasons, will continue to be applied to each entry ensuring race results on demand, along with software development for racer registration and more. ISOC acknowledges racers and motorsport enthusiasts from around the world need the ability to obtain race results and championship points immediately following each race.
Championship Off-Road is dedicated to be a sanctioning body that puts the racers first. Rewarding strong class sizes will only benefit the industry as a whole moving forward. Giving the racers 100% payback is something that needed to be done, as it is unfortunately rare in today's forms of motorsports.
The 2020 Championship Off-Road season will host five weekends of racing this summer, starting June 20-21 at the famed Crandon International Raceway. The ten round series will also make stops at ERX Motor Park (Elk River, Minn.) and Dirt City Motorplex (Lena, Wis.) in July, Bark River International Raceway (Bark River, Mich.) in August before ending the season back in Crandon on Labor Day weekend.
About ISOC: Championship Off-Road and AMSOIL Championship Snocross, Powered by RAM, are owned and operated by the International Series of Champions (ISOC). The company is based out of Albertville, Minn. For more information on its events and schedules, go to www.champoffroad.com.