Add a win in the 2023 BFGoodrich Tires Mint 400 Motorcycle Race to Dalton Shirey's ever-growing list of career accomplishments. Shirey's third Mint 400 win in the past four years came with David Kamo as his teammate for the second year in a row, as the duo teamed up on their #P1 Open Pro Husqvarna to complete six laps of the course in 7:34:04. The two-time and defending National Hare and Hound champion was once again far and away the class of the field, scoring this year's win by more than 26 minutes.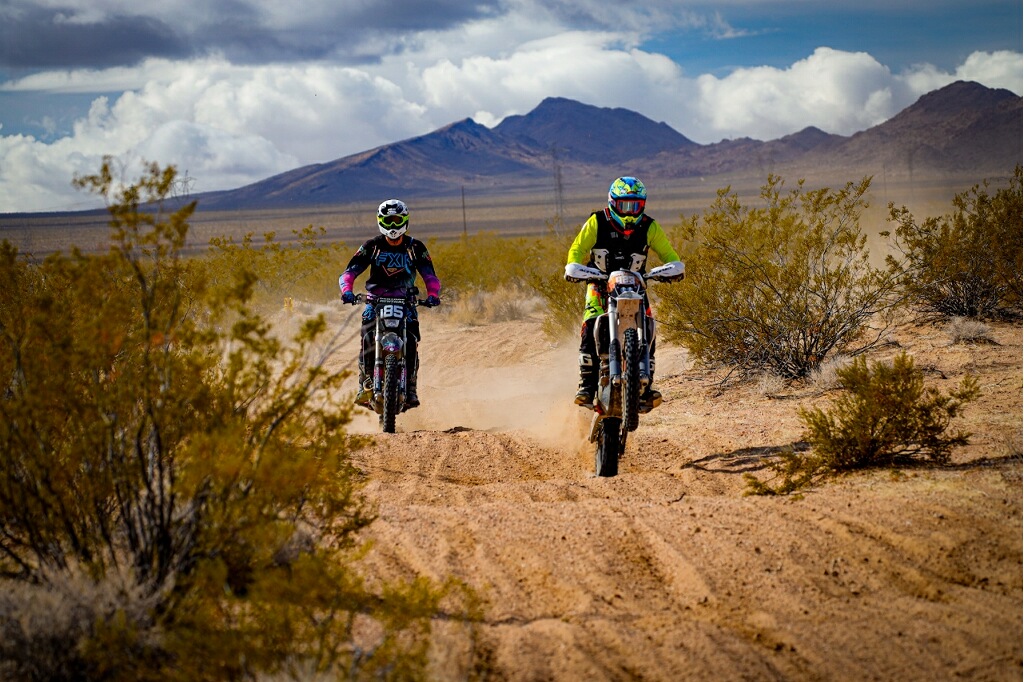 "I'm feeling amazing right now," Shirey said after crossing the finish line. "The course was super fun, and that made it easy on the body, so I'm feeling great and not too tired. The bike is in one piece, nothing too crazy—I had one little mistake in the infield, but other than that, it was a good day!"
"I'm feeling great!" added Kamo. "This bike was so amazing, it ran so good all day. We had a great time, and it's fun being out here. So many people are out here, friends and family, so it's awesome being out here."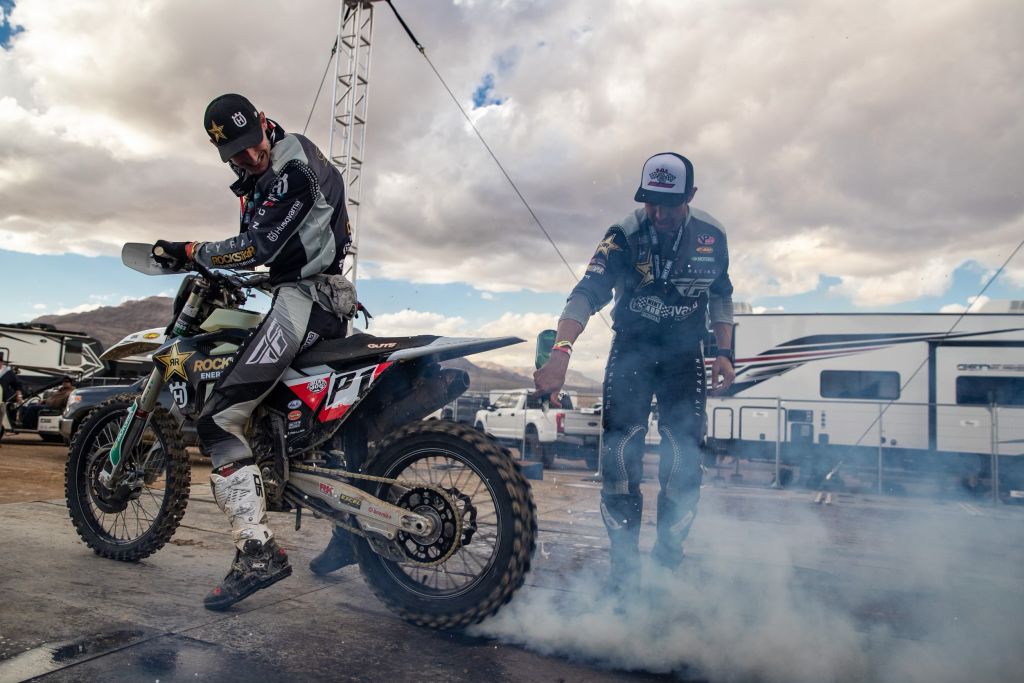 Fellow Open Pro competitors Danny Cooper and Jesse Canepa had a hard-fought battle of their own for second, with 2021 overall winner Cooper securing the spot over 2022 runner-up Canepa by just over three minutes. 201-300cc class winner Tate Dyer and Open Sportsman winner Coleman Westbay completed the top five.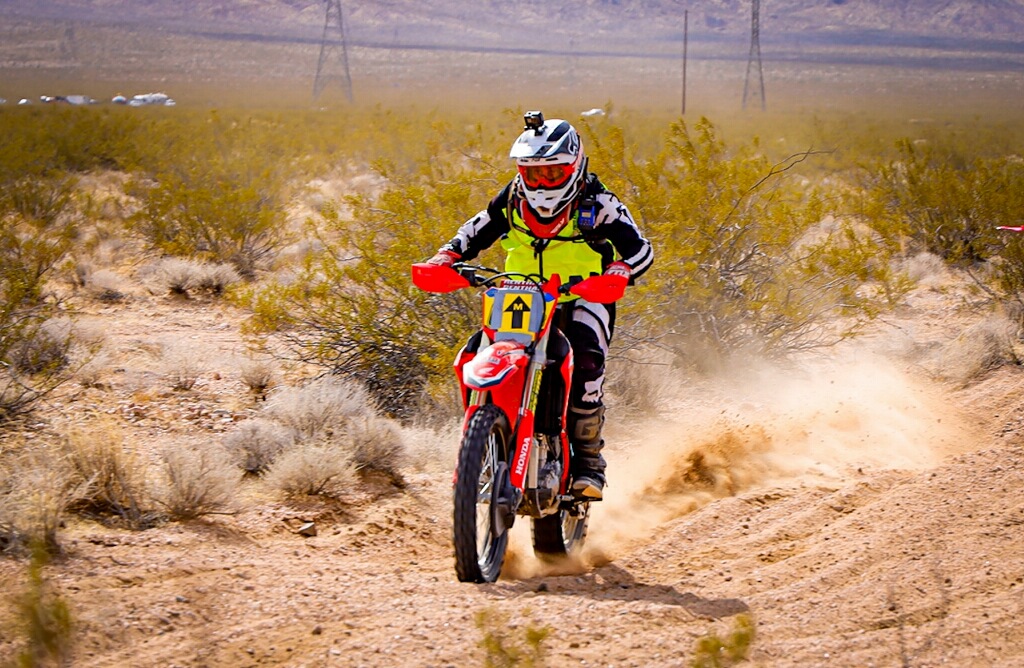 Saturday's race marked the fifth consecutive year that motorcycles have run at the Mint 400 since their 2019 return, and once again more than 80 entries lined up to compete in divisions ranging from the Open Pros to Hooligan and Scrambler classes. Alongside Shirey's trio of victories, only Cooper and former Dakar Rally champion Ricky Brabec have scored overall wins since the race's revival after what had been a 43-year absence.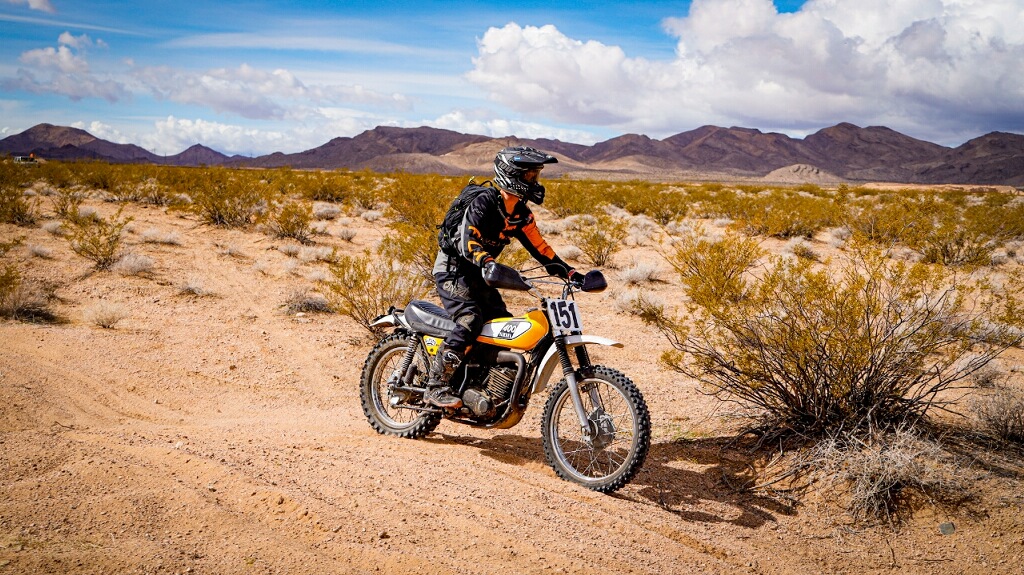 The unofficial top overall finishers of the 2023 BFGoodrich Tires Motorcycle Race were as follows:
#P1 Dalton Shirey (Open Pro), 7:34:04
#P7 Danny Cooper (Open Pro), 8:00:55
#P55 Jesse Canepa (Open Pro), 8:04:21
#P227 Tate Dyer (201-300cc Pro), 8:39:40
#S16 Coleman Westbay (Open Sportsman), 9:06:43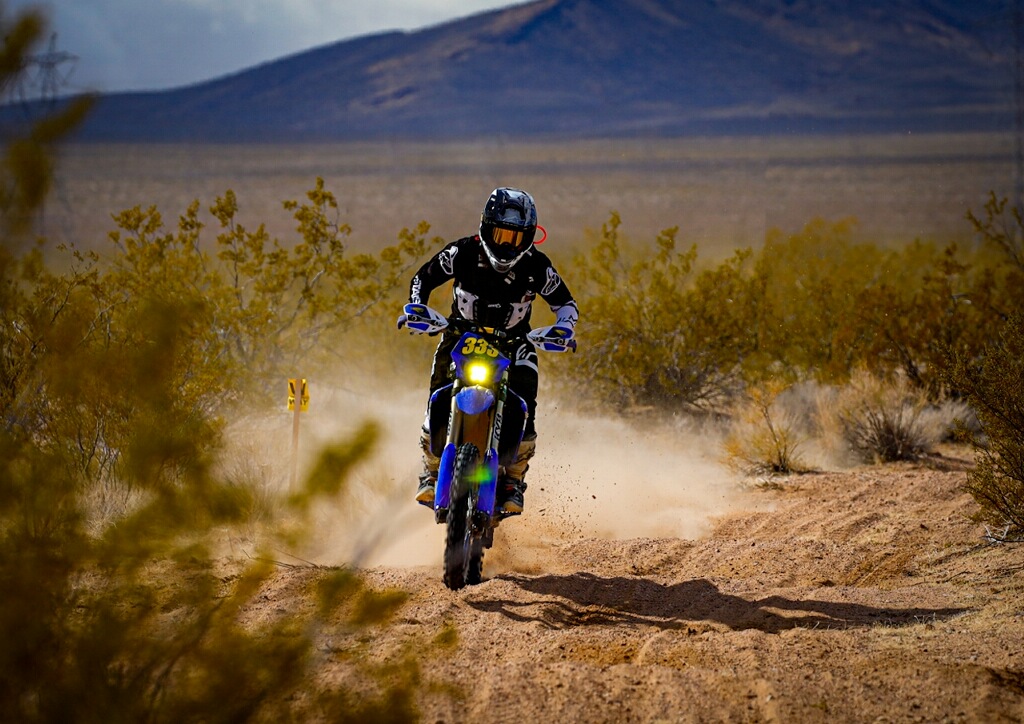 Full live timing and results from the event are available at live.themint400.com.
The Mint 400 has held the title of the toughest, most spectacular off-road race in North America since 1968 when it was first run. Initially, the race was a public relations event promoting the Mint Hotel's annual deer hunt, but what started out as a hotel promotion soon grew into a legitimate desert race. Since its 2008 revival, "The Great American Off-Road Race" has only gotten bigger and more prestigious, and deeper fields every year only make it tougher to win.
More information on the 2023 BFGoodrich Tires Mint 400 for racers and spectators is available at TheMint400.com, or follow the event on Facebook and Instagram.