Located about 30 miles from downtown Minneapolis at the junction of the Mississippi and Elk River, you'll find one of the coolest premiere motorsports tracks in the entire Midwest. The ability to offer year-round action activities for participants sets ERX aside from other tracks. Co-Owners Todd Plaisted and Chris Carlson, had a vision to build an unparalleled racing facility and they did just that. Todd and Chris's children were deeply involved in racing snowmobiles, and like so many others, they wanted a facility that could offer snowmobile racing, and so much more.
Throughout the region there were countless basketball courts, hockey rinks, and other sports parks, but what lacked was a single spot for people to spread their competitive racing wings. A place where you can race UTV's, Off-Road Trucks, and MotoCross during the spring, summer and fall, and snowmobiles during the winter. From there an idea was born, and in 2008 ERX Motor Park emerged. What opened strictly as a 13 acre snowmobile racing facility soon expanded to what it is today, a 500-acre premium event center which holds over 30 events annually. These events range from Monster Trucks, Extreme 5K runs, and their very own regional racing series.
The facility soon catered to a variety of enthusiasts in and outside the community, and seemed to be exactly what people were looking for. It is also the home track of UTV and Pro-2 Champion Andrew Carlson, who is undoubtedly the hometown favorite at every race. Andrew's race shop is even located on the ERX grounds.
ERX boasts several dedicated race tracks throughout their facility. So let me explain them a bit:
Regional Track
ERX hosts their Beatercross series (which has been canceled for the summer) during the summer and Snocross racing and open practice in the winter. The Chalet (indoor viewing area) overlooks the track. The other regional events including bull riding, monster trucks, etc. all take place on this same track.
National Track
This is a purpose-built world-class race course designed for short course off-road racing. It's where the ERX Off-Road National are hosted the second weekend in July each summer. The facility rents the track out to off-road truck and UTV teams throughout the summer looking to get some seat time and test vehicles. The course is a mile-long and well known for being extremely technical, with more of a "moto" style flow with more jumps, features, and passing than other Midwest tracks.
ERX is also equipped with a 13-mile trail system that loops throughout the facility. This is where the harescramble moto races take place, in addition to their "Off-Road Experience," where consumers can rent Polaris RZRs for adventure riding, which will be explained in more depth.
A note about Beatercross. The ERX staff made the decision this summer to cancel the series in favor of focusing on regional off-road and UTV racing. They are hoping to host an event this fall on the National Off-Road track, which would be the first time they open up the track to amateur UTV and off-road racers, in addition to pros for a regional event. They are committed to "building champions" and growing the motorsports industry as a whole. The ERX team looks to introduce a whole new group of fans to the sport of off-road racing in Minnesota. The fans that come out to experience the Off-Road National, come back each summer and proclaim that it's the coolest form of racing they've ever seen.
ERX is hands down one of the most well thought out off-road racing facilities in the country. With such gorgeous 360 Degree views, it is definitely the place to watch a race, or enjoy time with family and friends. Upon walking through the gates at the sprawling facility and catching a glimpse of the off-road track, you'd think you're dreaming as 900HP off-road trucks rumble the ground beneath you – you'd think you are dreaming. The park boasts numerous large areas for camping, ample parking, and enormous pit areas. If you are someone that likes to view events in style, their VIP experience, which offers private track-side viewing, catering, and more, then this is perfect for you!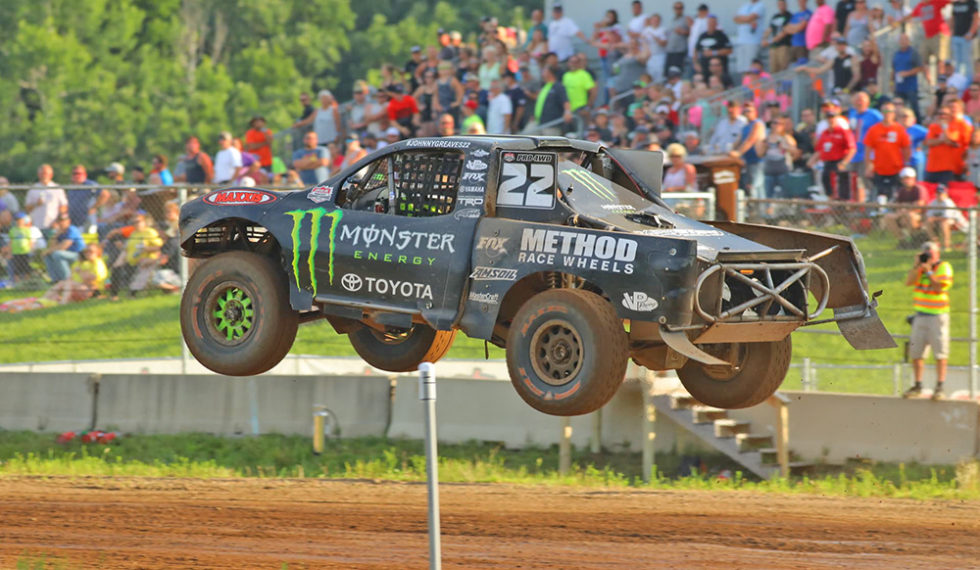 As races continue to get canceled across the nation due to Covid-19, ERX is charging forward. The Off-Road National will kick off on Friday July 10, 2020, and you can bet each team is putting it all out there. This will be the first short course off-road race since the shut down, and racers and fans have been waiting to smell burnt fuel, hear motors roar, and watch that green flag drop! The race is sure to be an emotional and exciting one for everyone involved, as we get back to normality. Drivers from all across the country are expected to compete at the event, and spectators are eager to watch the madness unfold. We for one can't be more stoked to see the stands, track, and podium full once again!
The Off-Road National is set to bring some big names within the sport as well, including Championship father/son duo Johnny and CJ Greaves. These two have had great success at the ERX Motor Park, so it'll be exciting to watch them once again lay it all on the line, and keep the Greaves tradition alive.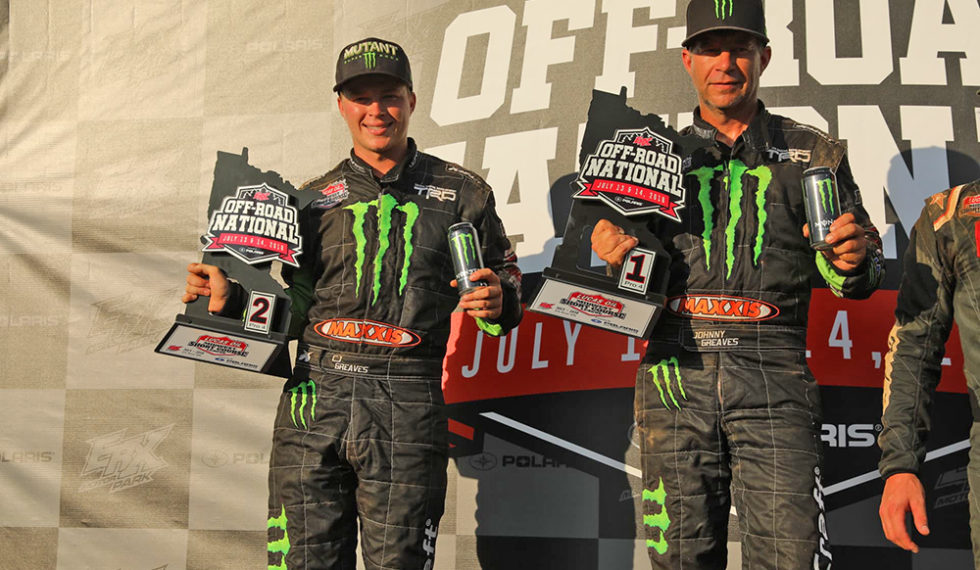 Not only does ERX offer fast paced, high intensity racing, but also many other events year around including: Bulls & Barrels, a professional bull riding series that always proves to be a wild time. The ERX Extreme 5K run, which pushes you through some of the toughest, body beating, heart pounding obstacles you can imagine. What better way to bring the family together, all while doing it covered in mud!
Have you ever wondered what it's like to pilot a high horsepower vehicle? The ERX Off-road Experience is perfect for you, your family, friends, or even co-workers. Once you sign up, you gain full access to your very own Polaris UTV, a safety brief, which includes lessons, and you're off! With catered food, 1-on-1 safety coaching, and access to the event center, the Off-Road Experience is sure to be a highlight you'd never forget. You even walk away with photos and videos proving to your friends how adventurous you can really be.
Though ERX launched in 2008, the midwest off-road tradition dates back to the 1960's, and with the massive growth of UTV racing the sport continues to grow at a rapid pace. ERX has done an incredible job at bringing our great sport to the masses, as the future of off-road racing continues looking bright!