Slotted between the Can-Am UTV Hammers Championship on Thursday and Nitto Race of Kings on Saturday, the 4WP Every Man Challenge marks the penultimate event of King of the Hammers each year. The multi-class battle features some of the most unique vehicles to take on Johnson Valley, as world-class pros go up against average joes for their shot at one of three class wins.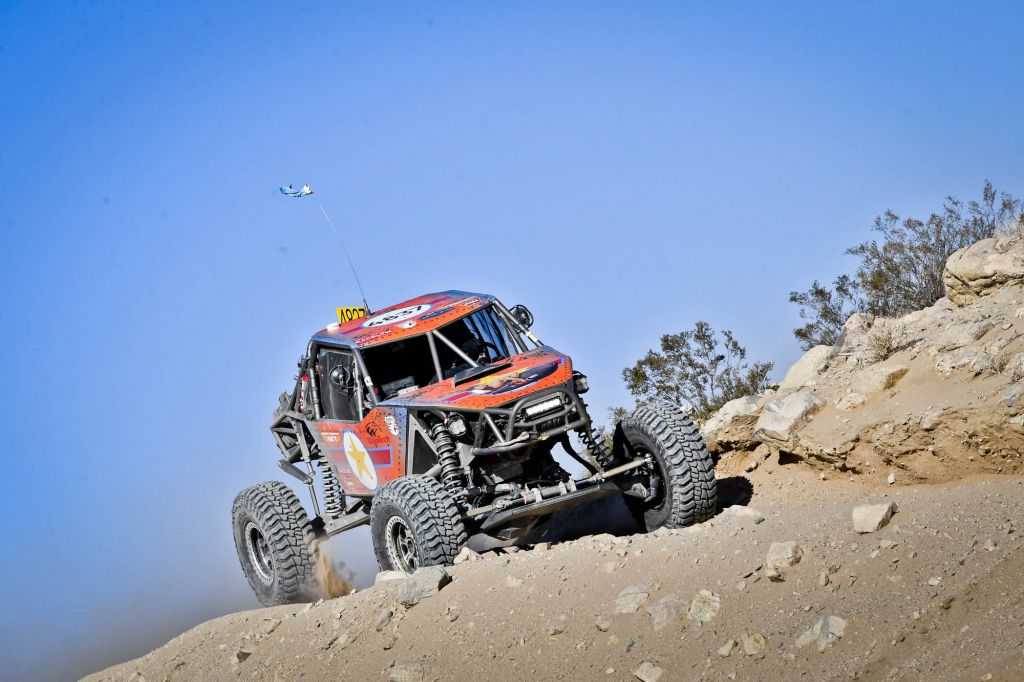 When all was said and done, Jeremy Jones came out on top of this year's event, posting a two-lap winning time of 4:42:52 in the 4800 Legends class to take top overall honors. A chiropractor in Wyoming by day, Jones qualified sixth earlier in the week, fought his way up to fourth on corrected time at the end of the first lap, and posted a second lap that was more than 15 minutes faster than anyone else to take the victory.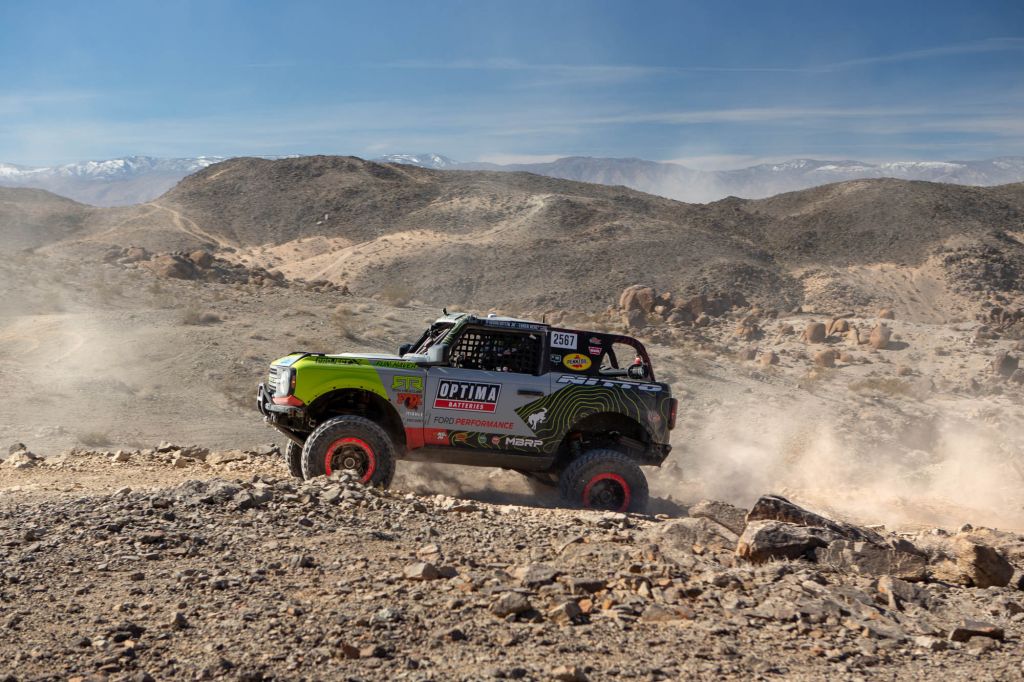 4800 entries went 1-2 atop the standings, as Scott Foley maintained second with a 5:01:54, just over 19 minutes behind. The other two class winners scored the next two finishing spots, with 4500 Modified class winner Duane Garretson in third overall (5:16:17) and Loren Healy and Vaughn Gittin Jr. teaming up to win the 4600 Stock class at fourth overall (5:19:27). Healy and Gittin came in just under two minutes ahead of Brad Lovell for the 4600 win, the closest margin of victory among the three classes taking part, and a repeat of their 1-2 finish in class from last year.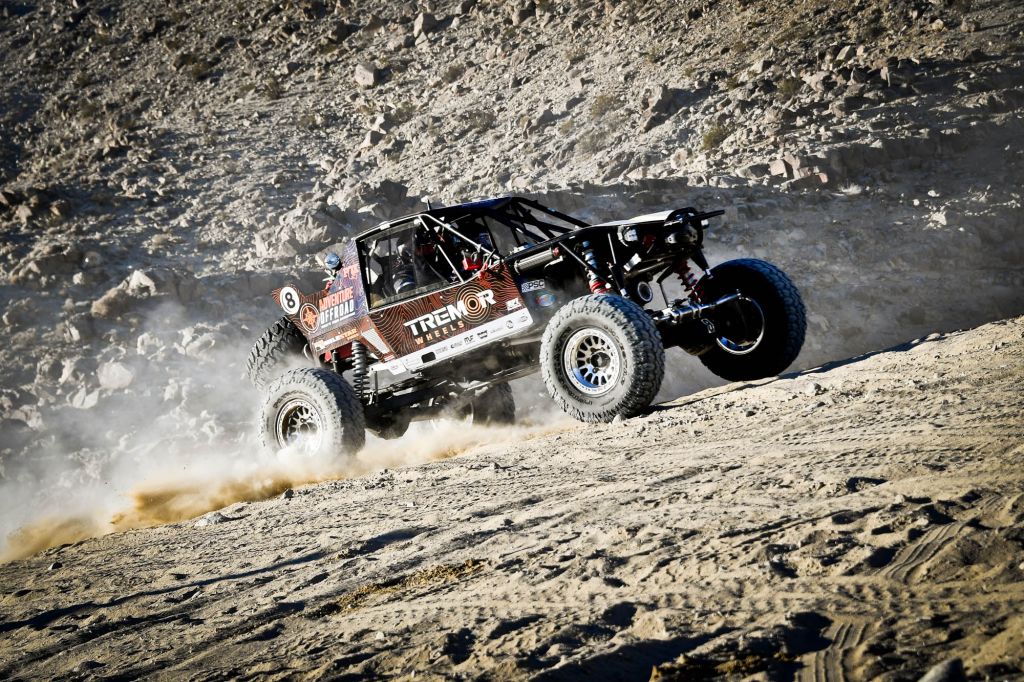 Defending Every Man Challenge winner Dan Fresh completed the 4800 podium at sixth overall, with Woody Rose and lap one leader Brent Harrell completing the top five. Bailey Cole rounded out the top three in the 4600 class, also matching his result from last year, while Troy Digby and Peter Doolan were second and third in 4500.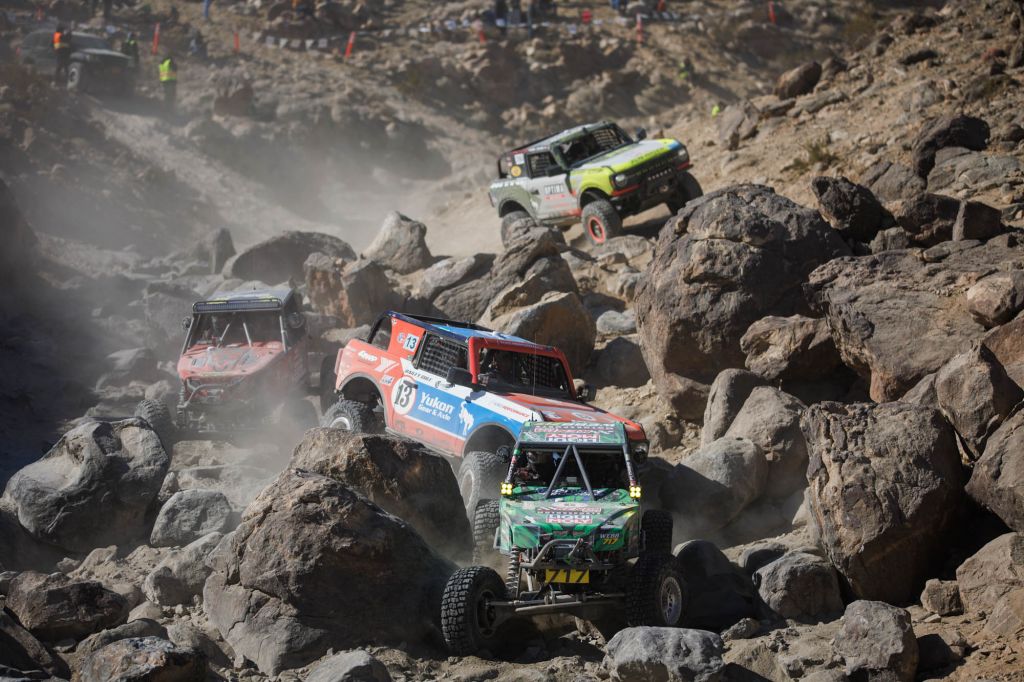 When all was said and done, just 42 entrants—36 of them in the 4800 Legends class—managed to finish both laps of the race, compared to the whopping 155 that started. Among the DNFs was top qualifier Craig Allen, who was still in overall and 4800 podium contention after the first lap.
For full unofficial results from the 2023 4WP Every Man Challenge at King of the Hammers, click here.