Defending Toyo Tires Desert Challenge presented by Monster Energy winner Kyle Jergensen set himself for a repeat performance in this year's edition of King of the Hammers' desert race, posting the top time in Saturday's Prologue stage to roll off first for Sunday's two-lap event. Jergensen's winning time of 30:50.609 was nearly a minute and a half ahead of closest challenger Tim Herbst, as nearly 200 competitors took to the course across all classes.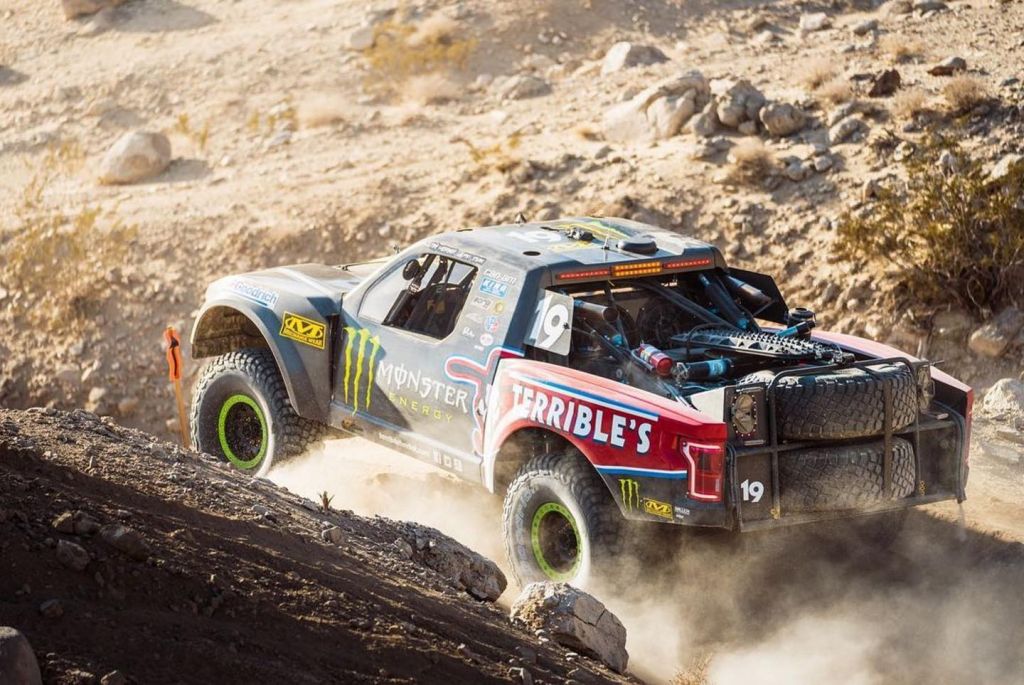 Bill Apgood, JP Gomez, Adam Householder, and Eric Hardin completed an all-T1 class top six, while Adam Ray Lunn was the top B1 qualifier (seventh overall) at 33:09.136 and Christopher Polvoorde paced the T2 class (ninth overall) at 33:34.366. Like Jergensen, both Lunn and Polvoorde enter Sunday's race as defending class winners, but they'll have different paths to repeat victories; while Lunn's B1 challengers, Brian Barackman and Dave Mason Jr., didn't qualify and will thus start from the back, Polvoorde's closest T2 challengers—Thor Herbst, Ray Griffith, and Dustin Grabowski—all start directly behind him.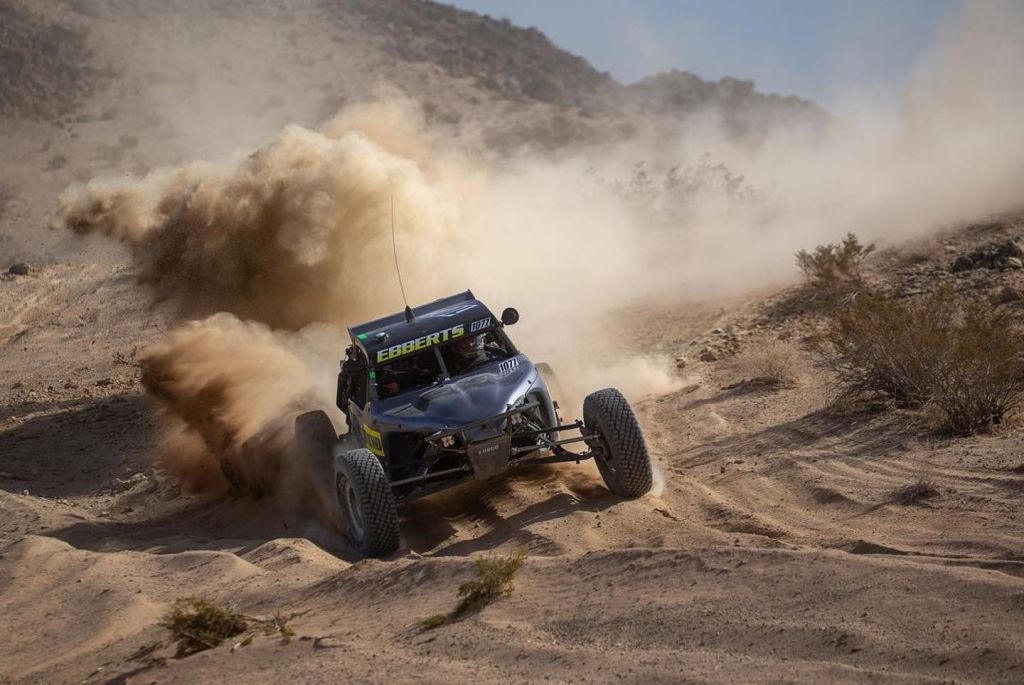 Of the Limited class challengers, B2 racer Chase Warren's 37:32.327 was the top time, beating fellow B2 racer Ezra Ebberts by 44 seconds as Class 10s took the top two spots. Third overall among the limited divisions was Dustin "Battle Axe" Jones, pacing the B3 UTV racers with a time of 39:05.714. Sunday's Limited race mixes three buggy classes and four truck classes, including the Terra Crew 1400 and 1450 divisions, which were paced by Vincent Munoz (1400) and Roy Tomkins (1450) in the Prologue.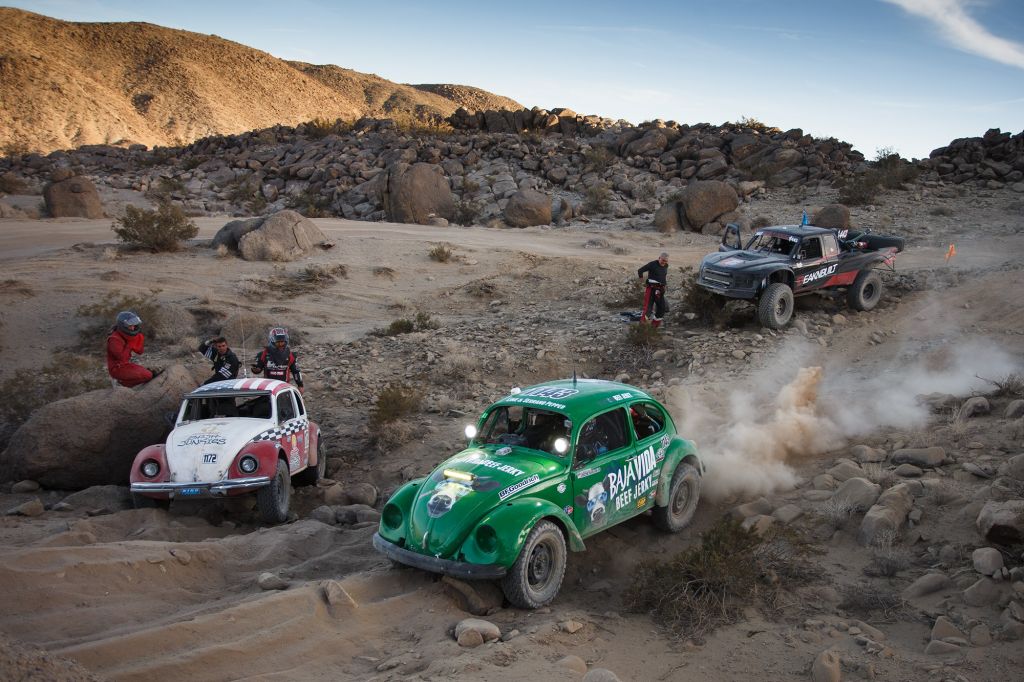 Joining the desert classes in action on Saturday was the Baja Jerky Class 11 Showdown presented by EMPI, a two-lap dash for dozens of entries from one of desert racing's most identifiable and venerable divisions. When all was said and done, nobody had anything for Alex Gonzales, whose 1:11:53.596 was more than 13 minutes clear of second place; Cisco Bio and Larry Roeseler completed the podium. The Class 11 action drew an impressive field of big names, including fellow top-five finishers Blake Wilkey and Kaden Wells and top-10 finishers Bailey Cole (seventh) and Grabowski (10th).
Live coverage of all of today's Toyo Tires Desert Challenge presented by Monster Energy action is available at kingofthehammers.com/live. The Unlimited classes (T1, T2, and B1) kick off their own race following the Limited racers. After desert racing wraps later this afternoon, Great American Shortcourse powered by Optima Batteries will kick off practice at 8PM ET for its Monday race event.
Images via King of the Hammers