In one of the highest-attrition Mint 400s in recent memory, King Shocks conquered the Great American Off-Road Race with wins in all three premier Unlimited divisions. The list of winners was headlined by overall Unlimited Race champion Eric Hardin, who survived a weekend of ever-changing weather and mechanical issues for his top rivals to pull out his first career Mint 400 win from the 12th starting spot. Seven of the top 10 overall finishers in Saturday's Unlimited Race made it to the finish on King Shocks.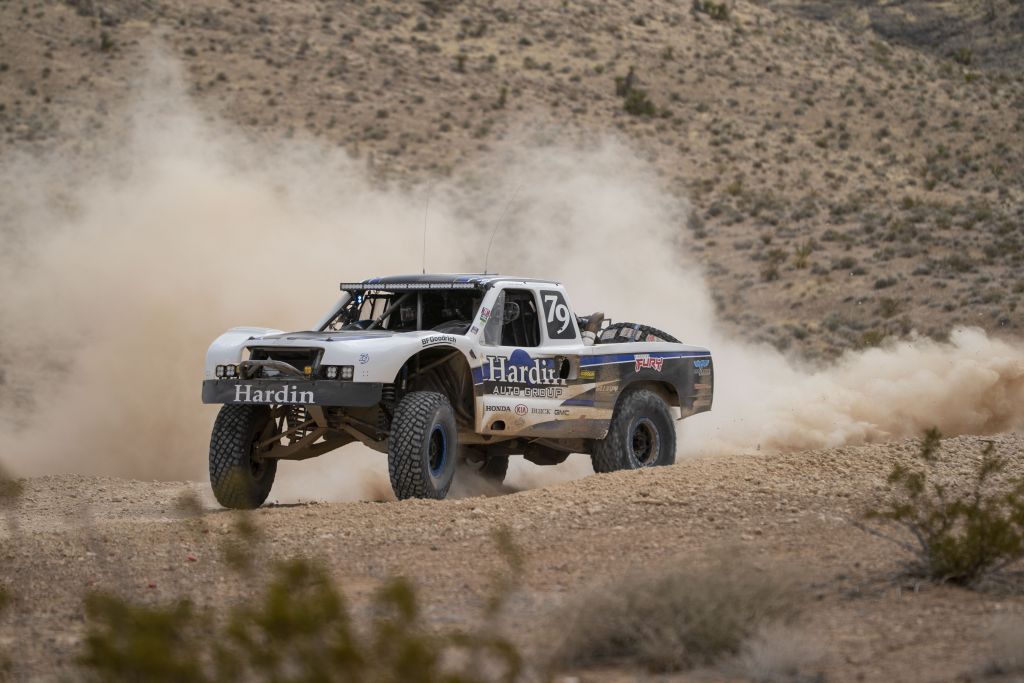 Joining Hardin on the overall podium was third place finisher Adam Householder, winner of the King of the Hammers Desert Challenge earlier in the year to enter the event as the Unlimited Off-Road Racing Triple Crown points leader. Like Hardin, Householder drove a consistent race and avoided the problems that plagued other competitors to land on the podium. Householder now enters the California 300 as the favorite to win the first-ever Triple Crown title in the Unlimited Truck class.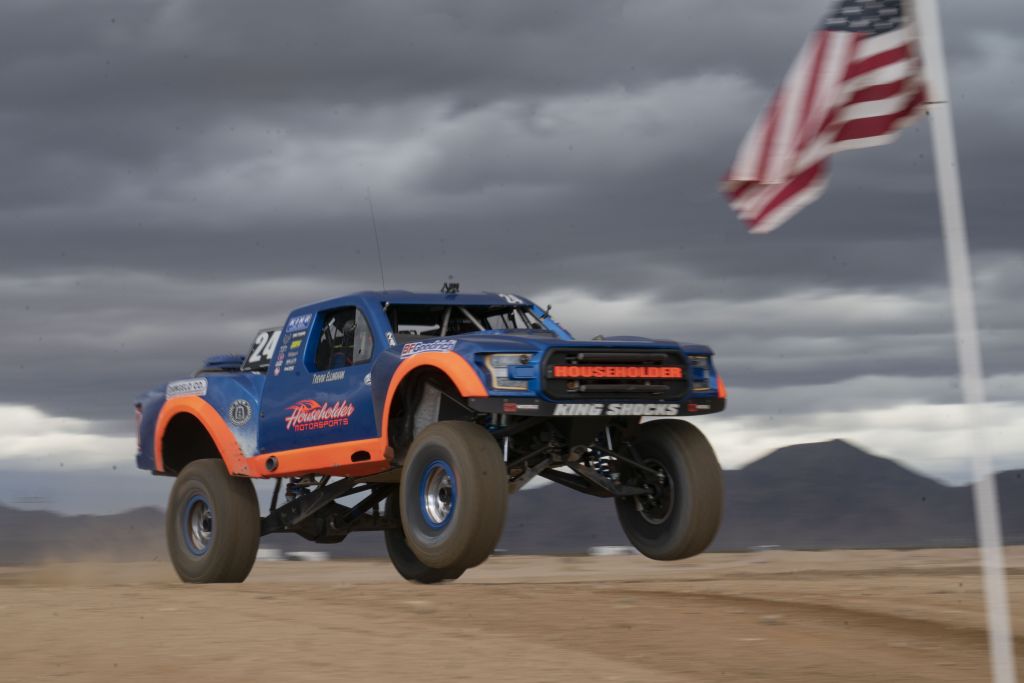 But the wins wouldn't stop at the Unlimited Truck class. In the ultra-competitive Unlimited Truck Spec, it was a pair of King-backed racers who did battle all day, as the Grabowski brothers team of Dustin, Jack, and Troy Grabowski fought with Brent Fox, who overcame a rollover in qualifying that destroyed his bodywork to race nonetheless. When all was said and done, the Grabowskis would take the class win by just over three minutes, as the two teams slotted into fifth and sixth overall.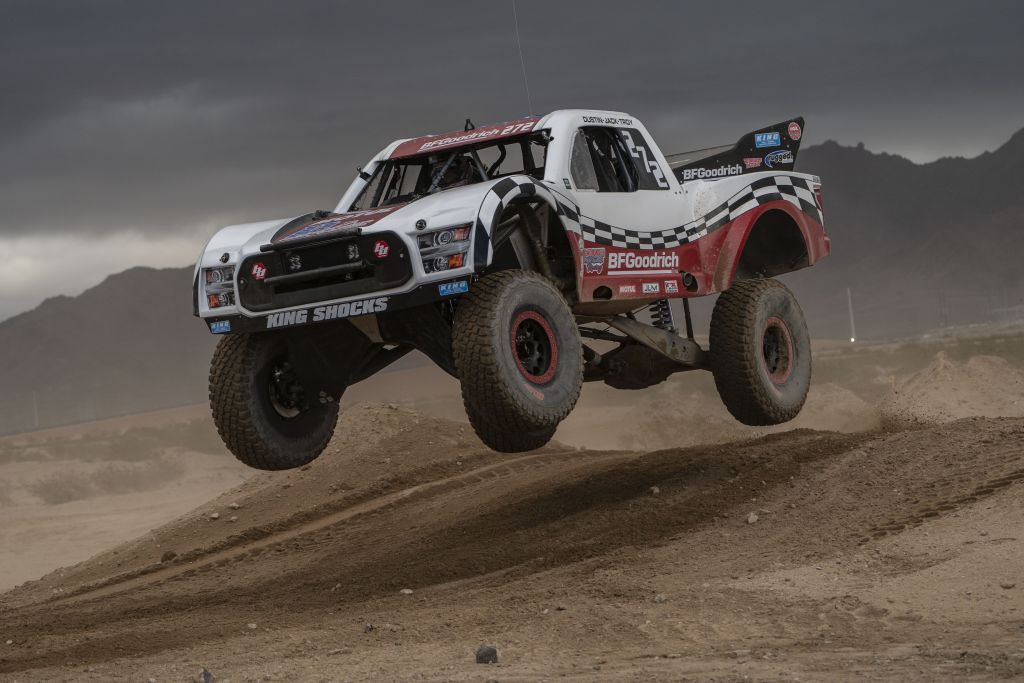 Behind the Grabowskis and Fox, racers on King shocks completed the entire Unlimited Truck Spec top five. Blaze and Bear Nunley completed the podium by just under a minute over Terry Householder, who finished fourth in class and eighth overall to join his son Adam in the overall top 10, and EJ Herbst finished fifth in class and completed the overall top 10. Cole Barbieri completed the sweep of the premier divisions by taking the Class 1 win.
King racers also found plenty of success in Friday's Limited Race, which featured everything from professional UTV teams to vintage and even military racers. Coming home second overall and in the UTV Pro Turbo class was Bruce Binnquist, who ran on the verge of the overall top 10 for the first two laps before picking off competitor after competitor as the race wound down. In fourth overall was UTV Pro Unlimited class winner Garrick Lastra, who led his class all day after posting the fastest lap in the division right out of the gate.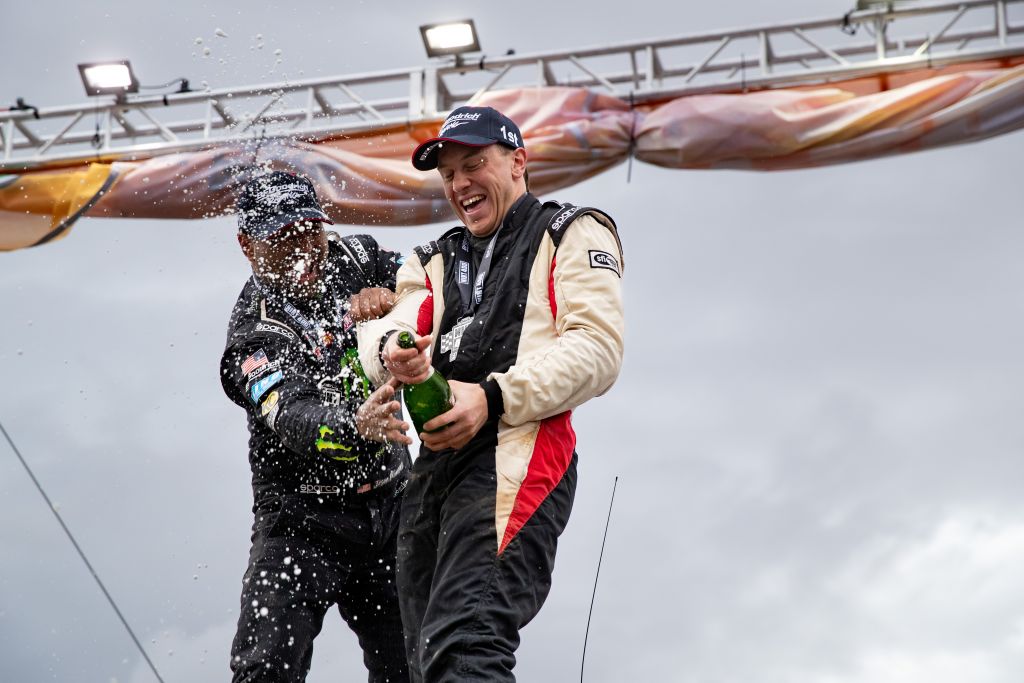 Two other popular King-backed teams also found themselves on top of the box as Mint 400 champions in 2023. Elsewhere in the Limited races, Wilson Motorsports added to their Mint 400 trophy case as Bradley Wilson dominated Class 12 and won by more than 49 minutes. Capping off the list of weekend winners was Blake Wilkey, who took the checkered flag in the Class 11 Short Course race by nearly a minute over his closest competition.
"Congratulations to Eric Hardin for riding to this year's Mint 400 win on King Shocks, and to all of this year's winners who chose to ride with King!" said King Shocks owner and president Brett King. "We were thrilled to take last year's overall win in the Unlimited Truck class, but to be able to back that up while adding Unlimited Truck Spec and Class 1 wins—not to mention all the other class wins we took—is even better. It's been a dominant start to the year for us with wins at King of the Hammers in both the Desert Challenge and Race of Kings and now the Mint 400. We can't wait to come back and defend next year!"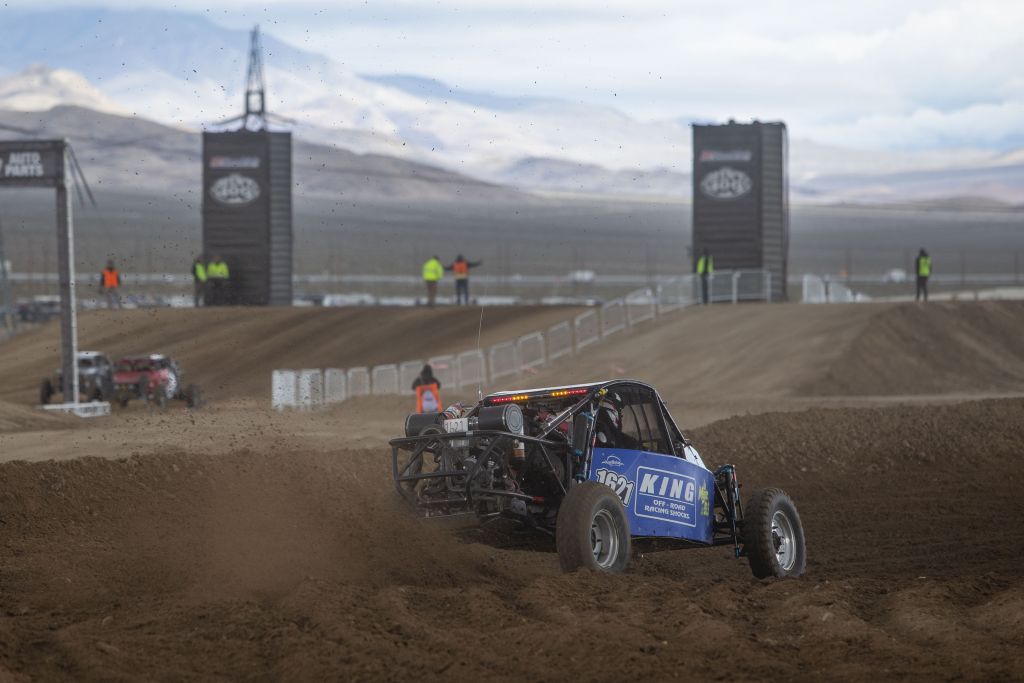 Racing, prerunning or just having fun, whatever your application; King Shocks has the shock for you with the performance, reliability, precise tuning and adjustability you need. King Shocks, The Leader in Off-Road Technology!
About King Off-Road Shocks
King Shocks is a world-class manufacturer and servicer of custom made adjustable and rebuildable automotive shock absorbers and performance racing products for utility vehicles, OEM replacement and professional racing use. For over twenty years King Shocks has taken pride in putting quality, performance and customer service above all. Every product sold is the result of constant testing and development done with top racers in competition worldwide. This real world testing exposes their designs to a level of abuse and destructive forces that cannot be duplicated in a laboratory. King Shocks, The leader in Off-Road Shock Technology.