Few brands can lay claim to being as dominant at King of the Hammers as King Shocks, and the 2023 event is poised to be one of the brand's most impressive performances yet. King-equipped racers dominated the Desert Challenge over the weekend, winning all three classes in the Unlimited race, sweeping the podium in both the T1 and T2 truck classes, taking the overall victories in both the Limited race and Saturday's Class 11 Showdown, and even adding the 1450 class win.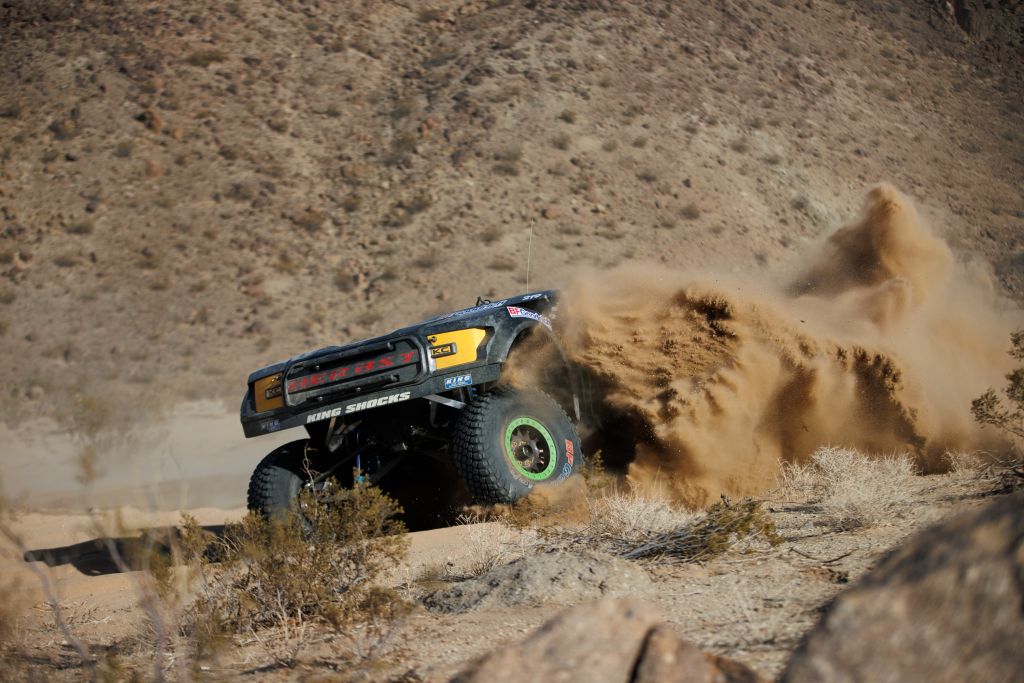 The Unlimited race win went to T1 racer Adam Householder, whose #24 Householder Motorsports Unlimited Truck charged from fifth to first over two laps of the grueling Johnson Valley course. With a winning time of 3:19:43, Householder was nearly six minutes clear of any other racer at the finish, and almost nine ahead of runner-up Tim Herbst. Herbst's #19 Terrible Herbst Motorsports squad and the #18 Gomez Brothers Racing truck of JP Gomez completed the class podium at fourth and fifth overall.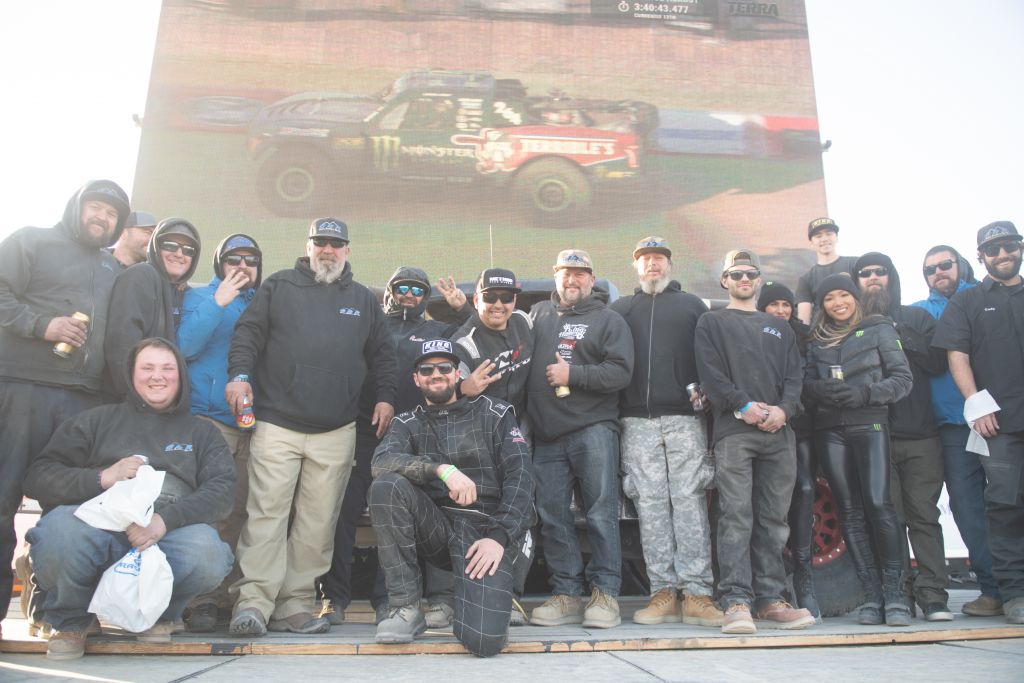 The hotly contested T2 class saw three King-backed squads finishing within seven minutes of one another, and the top two taking spots on the overall podium. Dustin Grabowski and Ray Griffith started the race side by side and finished it just over a minute and a half apart, good enough for second and third across all classes, while Thor Herbst was fast enough to take third in class and ensure that two generations of Herbst racers scored podiums on the day. Behind them, Adam Ray Lunn completed a sweep of the major Unlimited categories by successfully defending his B1 class win from the previous year.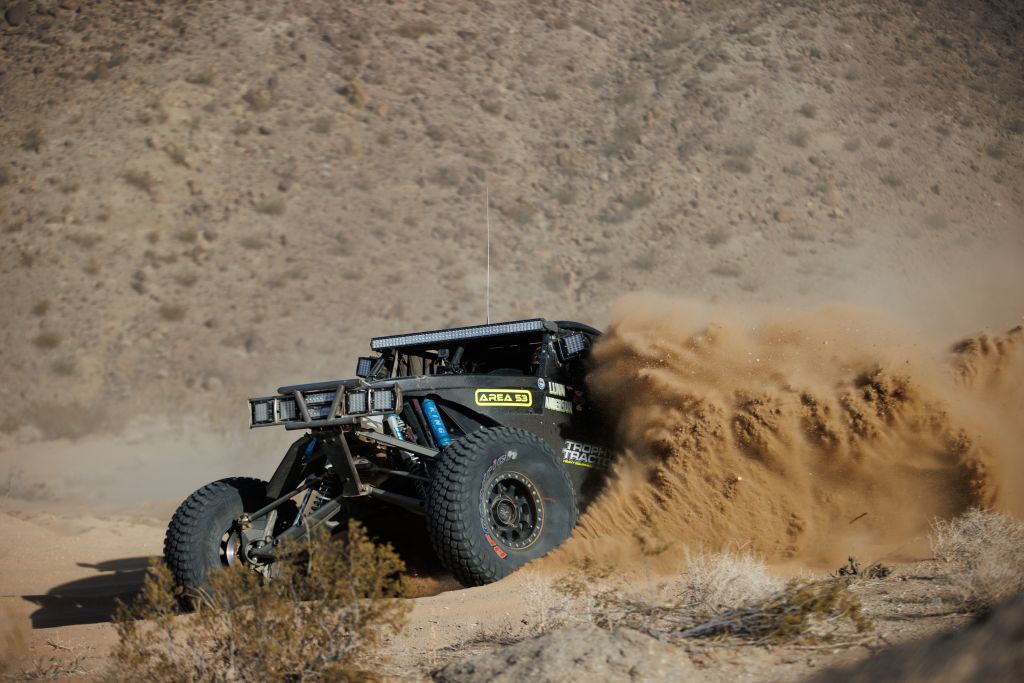 But King Shocks racers didn't just put in work in the Unlimited race of the Desert Challenge—they were just as successful in the Limited races. On Saturday afternoon, Alex Gonzales survived both Johnson Valley and a land rush start against more than three dozen opponents in the Class 11 Showdown, winning by a dominant 13 minutes and 23 seconds. Then, on Sunday morning, second place qualifier Ezra Ebberts had the edge on the field in the Limited race, taking the B2 and overall wins with a top time of 3:53:15 in his #1077 Class 10 car. Finally, Darren Parsons wrapped up the list of weekend winners who rode with King with the 1450 class victory.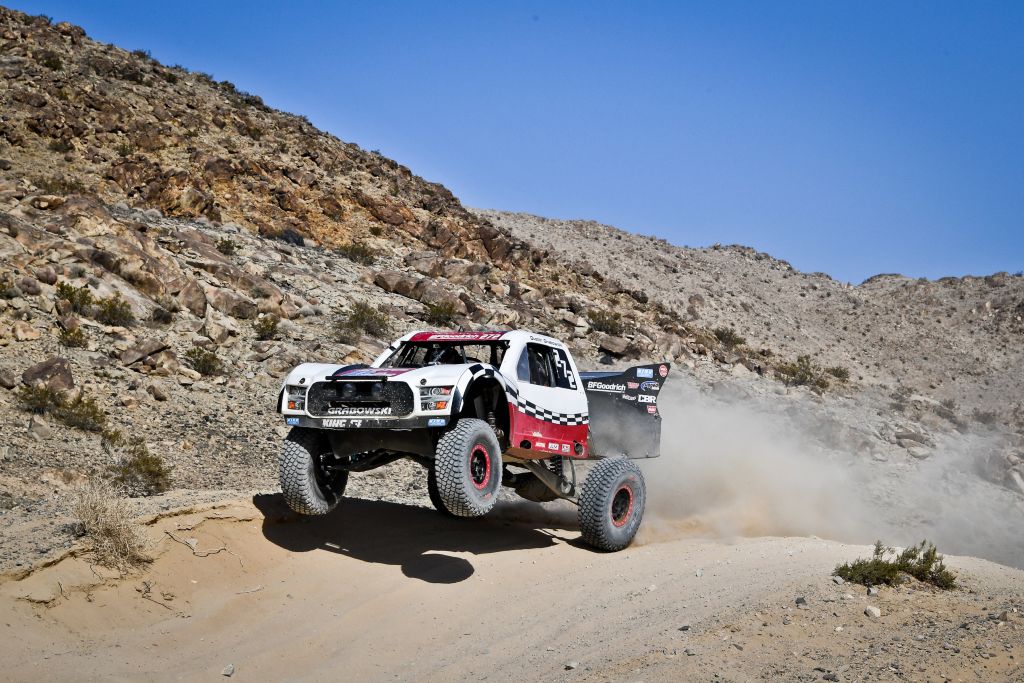 "The results for King racers at this year's King of the Hammers Desert Challenge were nothing short of incredible," said King Shocks owner and president Brett King. "Last year's sweep of the Unlimited classes was amazing, but this year we were able to sweep the entire podiums in both Unlimited truck classes while defending our B1 win and adding B2, 1450, and Class 11 victories on top of it. There's no better feeling than winning, and there's no better shock to do it on at King of the Hammers than a King!"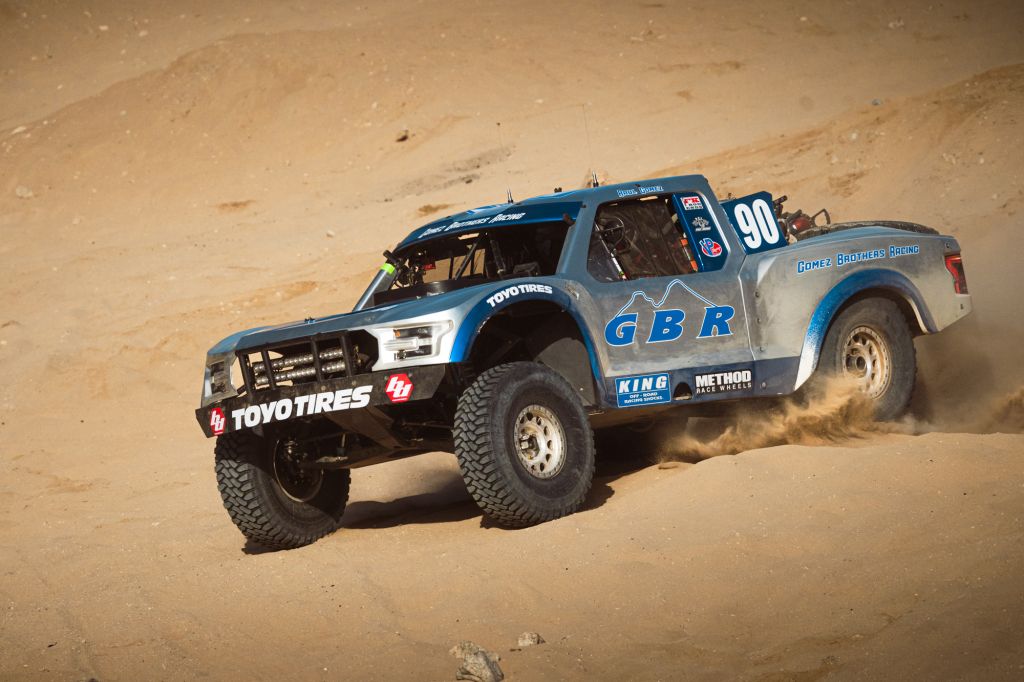 King racers will now turn their attention on the remainder of the King of the Hammers schedule, including Tuesday's Holley EFI Shootout presented by King Shocks and culminating with Saturday's Race of Kings. Last year's Race of Kings saw Raul Gomez take the win in a King-sponsored car, adding to the brand's unrivaled history of dominance at one of off-road's most challenging events.
Racing, prerunning or just having fun, whatever your application; King Shocks has the shock for you with the performance, reliability, precise tuning and adjustability you need. King Shocks, The Leader in Off-Road Technology!
About King Off-Road Shocks
King Shocks is a world-class manufacturer and servicer of custom made adjustable and rebuildable automotive shock absorbers and performance racing products for utility vehicles, OEM replacement and professional racing use. For over twenty years King Shocks has taken pride in putting quality, performance and customer service above all. Every product sold is the result of constant testing and development done with top racers in competition worldwide. This real world testing exposes their designs to a level of abuse and destructive forces that cannot be duplicated in a laboratory. King Shocks, The leader in Off-Road Shock Technology.