Defending BFGoodrich Tires Mint 400 champion Luke McMillin posted the top qualifying time for the 2021 edition of the Great American Off-Road Race with a time of 4:03.873 during Friday's time trial sessions. McMillin's top time was 4.333 seconds faster than Harley Letner, driving for Kevin Thompson and a frequent top qualifier at the event, in second place. Fellow former Mint 400 winner Rob MacCachren, who recently teamed with McMillin to win the 2021 Baja 1000, completed the top three.
This year's Mint 400 brought Unlimited class qualifying to the Start-Finish line in Primm, running simultaneously with the O'Reilly Auto Parts Limited Race but taking part on a separate course from the 100-mile loop that they'll race on tomorrow. The Unlimited Truck, Unlimited Truck Spec, and Class 1 entries all went to battle, with more than 40 racers laying down times in hopes of securing the best possible position on the race course tomorrow.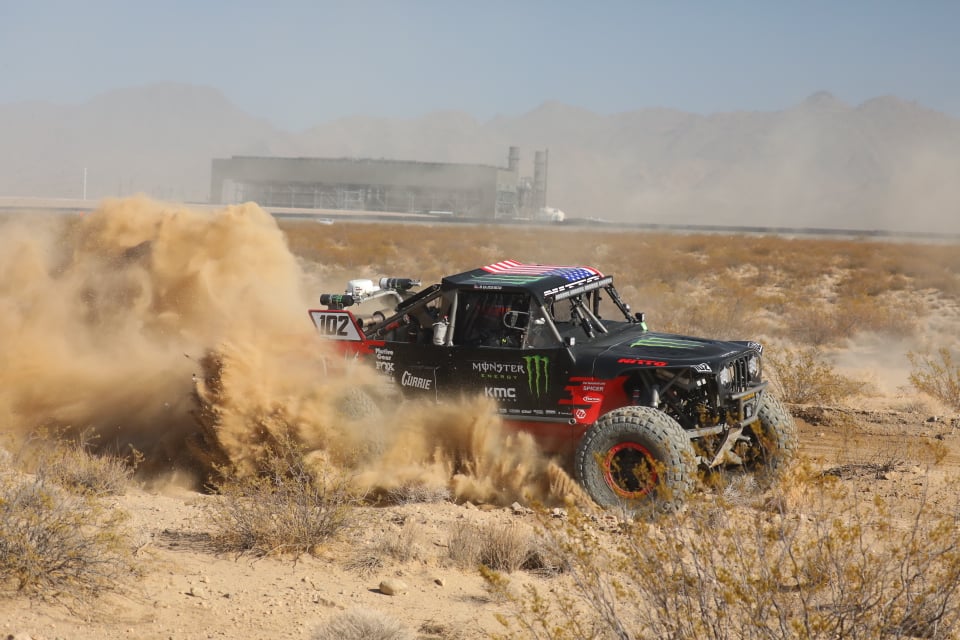 In Class 1, Casey Currie's 4:26.358 was the fastest time by the razor-thin margin of .048 seconds over RJ Anderson, who qualified for Adam Lunn. In Unlimited Truck Spec, it was Brent Fox scoring the top time with a 4:34.323, beating Alan Levinson by more than a second. Other notables taking part in qualifying included Jesse James, whose time of 4:33.367 was good for 17th in the Unlimited Truck class.
The top five Unlimited Truck qualifying times from the 2021 BFGoodrich Tires Mint 400 were as follows:
Luke McMillin, 4:03.873
Kevin Thompson, 4:08.208
Rob MacCachren, 4:10.687
Eric Hustead, 4:11.681
Ryan Arciero, 4:14.125
Full live timing and scoring, as well as livestream and Weatherman radio coverage, can be found at live.themint400.com.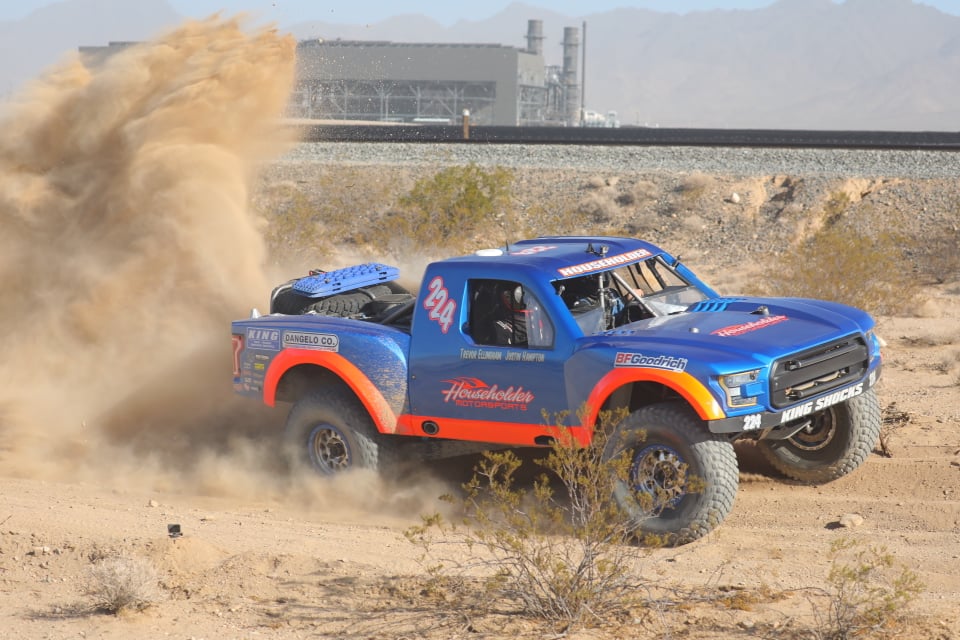 The Mint 400 has held the title of the toughest, most spectacular off-road race in North America since 1968 when it was first run. Initially, the race was a public relations event promoting the Mint Hotel's annual deer hunt. but what started out as a hotel promotion soon grew into a legitimate desert race. Since its 2008 revival, "The Great American Off-Road Race" has only gotten bigger and more prestigious, and deeper fields every year only make it tougher to win.
The 2021 BFGoodrich Tires Mint 400 continues in Primm with the Limited race wrapping up in the coming hours. More information on the event for racers and spectators is available at TheMint400.com, or follow the event on Facebook and Instagram.