Nevrslo Motorsports has become the latest company to sponsor the 2020 BFGoodrich Tires Mint 400 in 2020, joining the family of brands displaying product lines during The Mint 400 Off-Road Festival on Thursday, March 6th and Friday, March 7th on Fremont Street.
Joshua Steele will be driving the Nevrslo #272 truck at The Mint and seeks redemption on the brutal race course after not finishing in 2019. Nevrslo Motorsports, established in 2008 by Joshua Steele, has grown to 4 locations around Texas, specializing in Off Road & On Road Performance! From Full Custom Suspension, Off Road Trucks and simple bolt-ons for the weekend warrior, Nevrslo has you covered!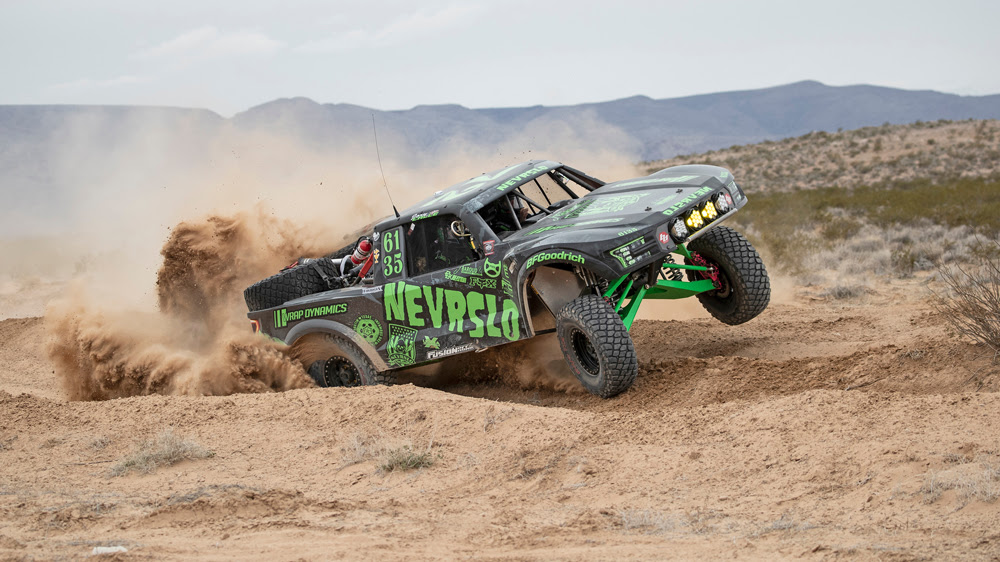 Nevrslo began with earning a Pro Licence in Formula Drift which brought the team across the country to compete among the best drivers. With a passion for trucks, Nevrslo set their sights on Off Road Racing and quickly developed a Desert Race Program. Attending events by TDRA, TORRA & STORR led them to a 1st​ place over all year w/ TDRA in 2017.
Courtesy of TheMint400.com