PCI Race Radios will be on hand once again to provide the Weatherman feed for this year's BFGoodrich Tires Mint 400. Led by Scott "Weatherman" Steinberger, PCI's race day communication feed keeps Mint 400 officials and fans alike informed with the latest happenings on the challenging race course.
PCI Race Radios' Weatherman feed will be accessible throughout race days at TheMint400.com and via Mixlr. In addition, PCI will have their support trailer and offer full sales and service at both the Mint 400 Off-Road Festival on Fremont Street in downtown Las Vegas and at the start-finish line in Primm.
"We're happy to carry our relationship with PCI Race Radios into 2023," said Mint 400 CEO Matt Martelli. "For more than half a century now, they've been the go-to for reliable raceday communications for racers and organizers alike, but the Weatherman feed is just as crucial for fans who want to be in the know all event long. We'll be relying on it as usual to help us keep racers safe all event long, and we're excited to have them back with us at both the Mint 400 Off-Road Festival and on the midway as well!"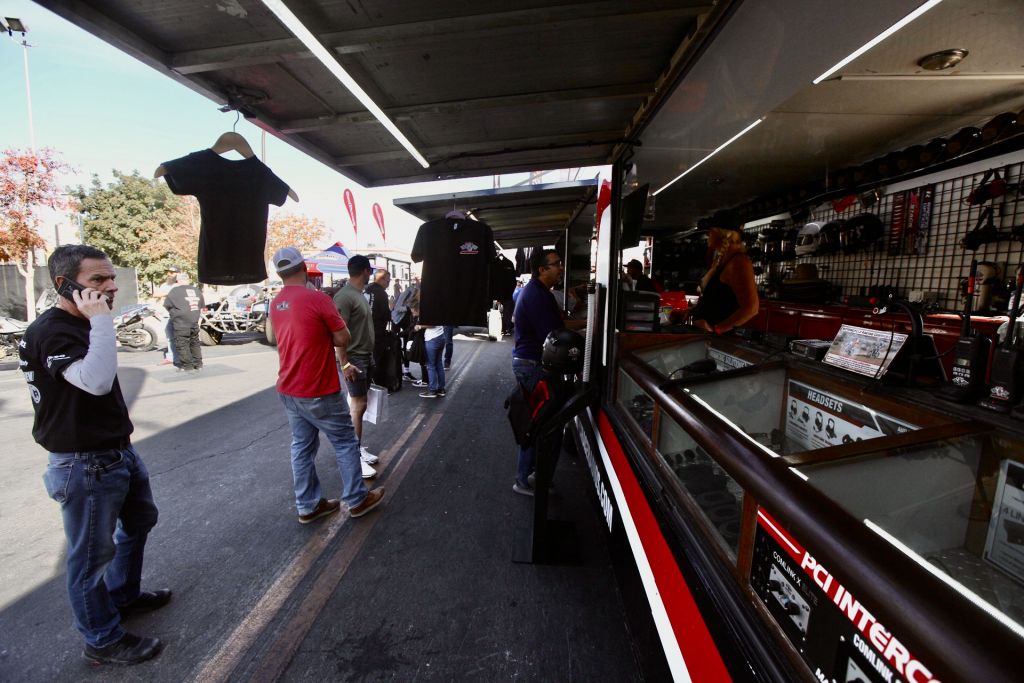 PCI began in 1972 when Bob Steinberger put communications in the vehicles of Bill Stroppe, Joe MacPherson and Walker Evans. At the 1974 Mint 400, he sent up three weather balloons with five hundred feet of coax attached and the first successful radio relay from a pit was made. It is believed that it was Joe MacPherson, who couldn't remember his name, dubbed him "Weatherman" on the radio. The rest is history and Bob's iconic status has been reached through nearly half a century of work with the communications company he founded, PCI Race Radios.
Bob passed away in 2017, handing over the torch to his son Scott Steinberger, who is still known as the Weatherman today providing radio relay to SCORE racers in Baja. Scott's racing experience, combined with decades of engineering its products, allows PCI to develop and support products the competition only dreams about. PCI prides itself on a dedicated staff of Off-Road enthusiasts that eat, sleep, live and breathe the sport. For more information on PCI Race Radios, visit www.pciraceradios.com.
The Mint 400 has held the title of the toughest, most spectacular off-road race in North America since 1968 when it was first run. Initially, the race was a public relations event promoting the Mint Hotel's annual deer hunt. but what started out as a hotel promotion soon grew into a legitimate desert race. Since its 2008 revival, "The Great American Off-Road Race" has only gotten bigger and more prestigious, and deeper fields every year only make it tougher to win.
This year's BFGoodrich Tires Mint 400 will take place from March 8-12 in Las Vegas. More information on the event for racers and spectators is available at TheMint400.com, or follow the event on Facebook and Instagram.