Last year, Raul Gomez became the second driver in three years to take his first career Nitto Race of Kings win at King of the Hammers, besting three-time winner Jason Scherer by 15 minutes to score his breakthrough first win in one of off-road racing's most grueling events. This year, he managed to back it up and become the most recent two-time king—but it was a little bit closer at race's end.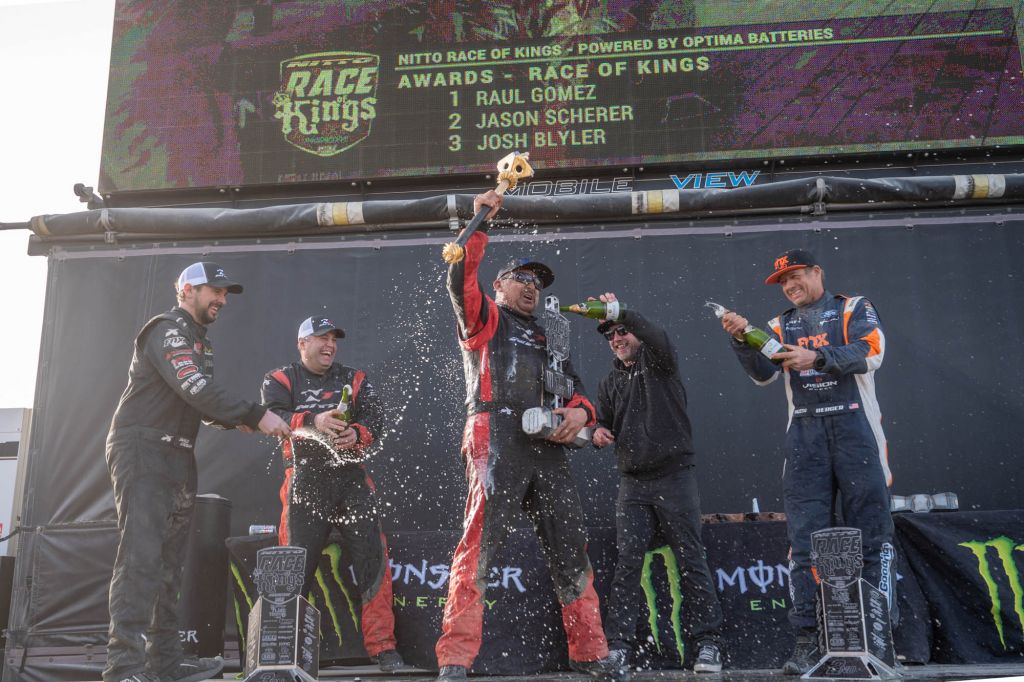 Scherer's quest for that elusive fourth KOH triumph saw him reach the physical finish first, but Gomez would claim his second on corrected time, posting a 5:45:27 to Scherer's 5:46:16—a razor-thin 49-second margin, especially considering the punishing nature of the three-lap race. With both drivers battling through the kind of attrition that only Johnson Valley can throw at them all day long, Gomez became the first back-to-back winner in Ultra4's seminal event since Scherer himself accomplished the feat in 2018-19.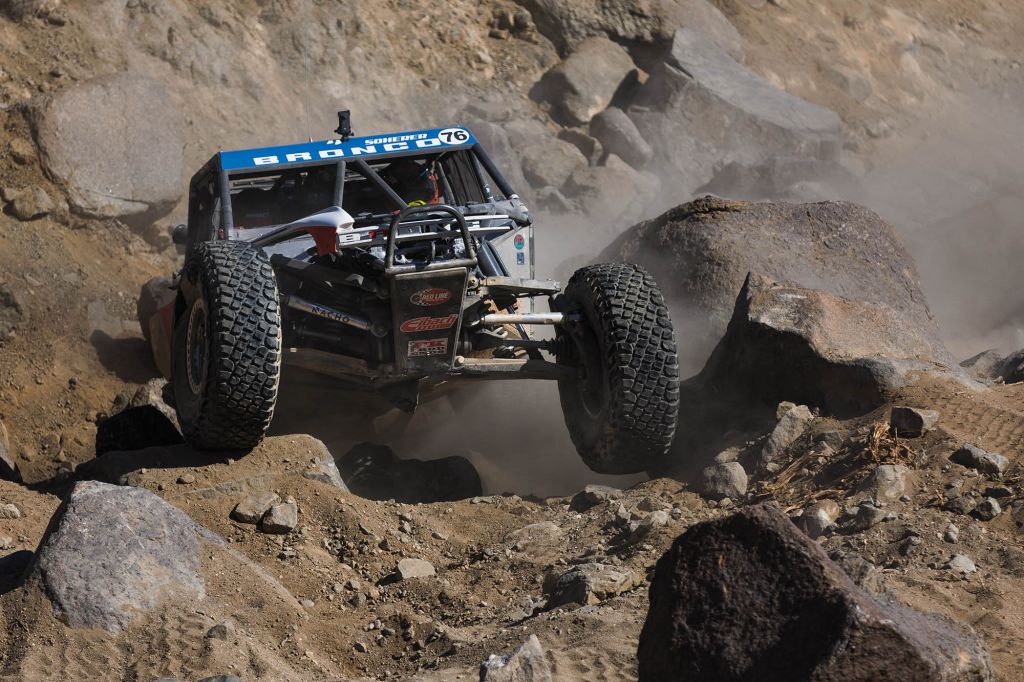 Four of the five top five finishers on the day were past Kings, with 2020 winner Josh Blyler coming home third and multi-time winner Randy Slawson placing fifth. They were split only by Josh's father Rusty, who finished 13 minutes behind his son for the final podium spot. It would be nearly another hour before Ultra4 race winner Tom Wayes would become the next finisher at sixth overall.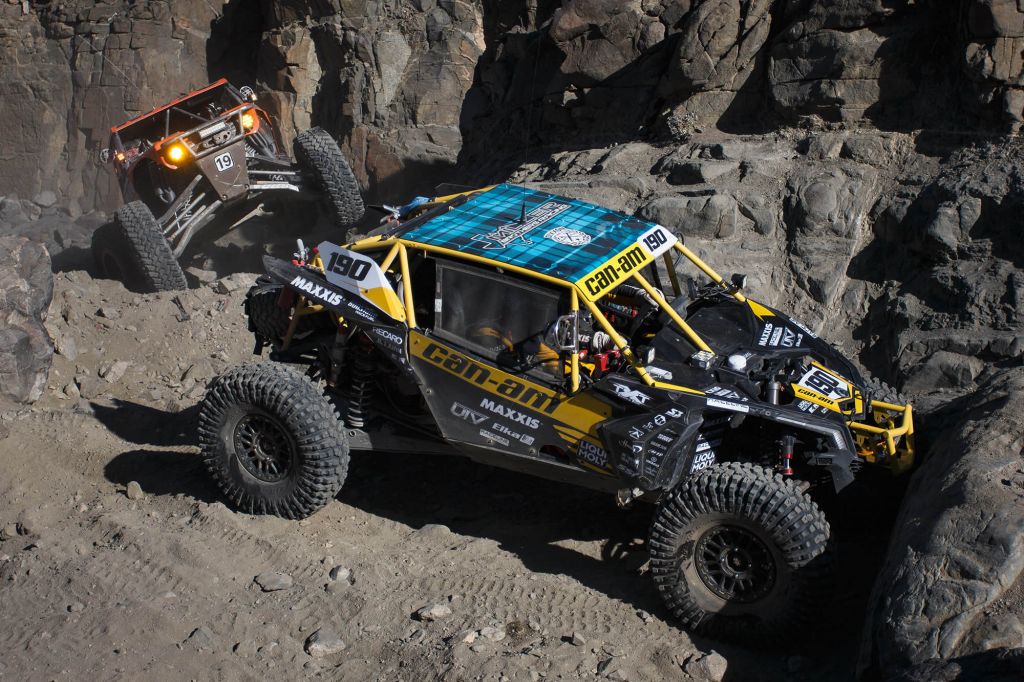 Just two days after coming home second and third in the Pro Stock Turbo class at the Can-Am UTV Hammers Championship, Hunter and Cody Miller returned to action on Saturday to post seventh and eighth place overall finishes. Just behind them, less than a day after announcing a surprise entry in JP Gomez's old car, Robby Gordon took an unfamiliar ride from the second-to-last spot on the starting grid all the way up to ninth, and John Webb completed the top 10 just 32 seconds behind Gordon.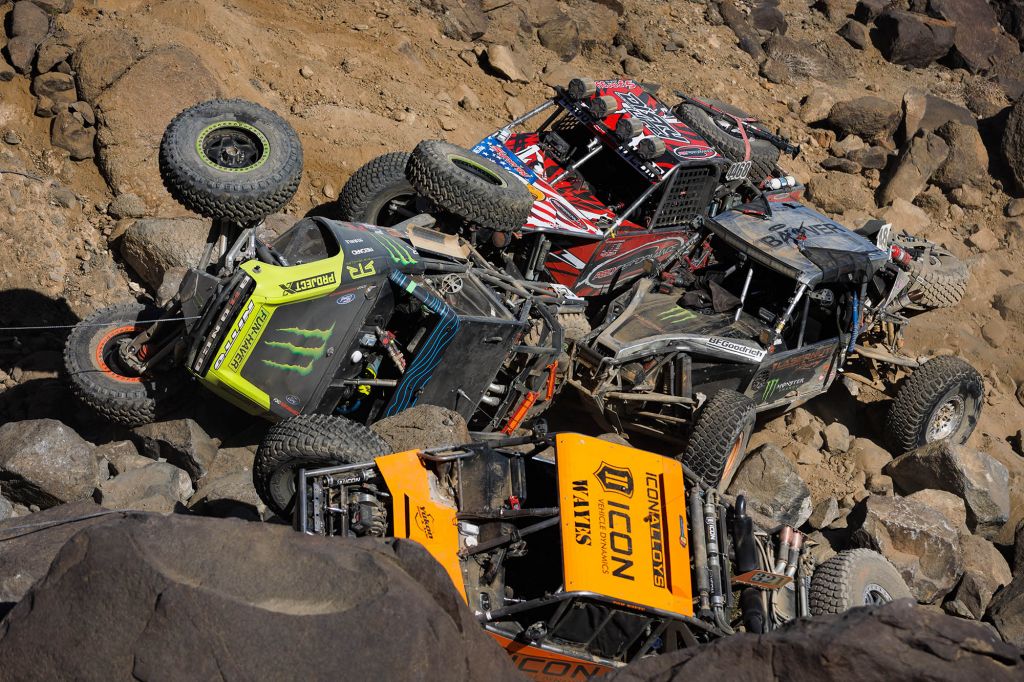 When all was said and done, 35 of the 107 entrants signed up to take on this year's Race of Kings were able to make it to the finish line. Past winners Erik Miller and Shannon Campbell each made it through the first rock lap, as did top-five qualifier Cameron Steele, while names like Loren Healy, Jason Blanton, Levi Shirley, and Kyle Chaney were in top 10 overall spots through the desert lap before having to quit in the rocks. On the other side of the coin, both Wayland and Bailey Campbell ran into issues with their trucks before race day, but borrowed Wayland's former truck back from Shirley and teamed up for a top-20 finish.
For full unofficial results from the 2023 Nitto Race of Kings at King of the Hammers, click here.