We did it! Finally I was able to come home with the win at The Mint 400! One of the oldest races left in the USA and after 4 long years of trying I was able to get the Harley across the finish line first with no issues! This year alone we had a record number of 8 Harleys finish this gruesome 120 mile off-road race. All four of the Rusty Butcher boys finished as well! This year there was a record number of 8 Harleys that finished this race. Our normal finisher rate is 3-4 bikes every year with about 15-20 entries. People are figuring out how to build the bikes to last these long off-road races! Congrats to everyone who was out there.
Awesome weekend with the family and our daughters first race trip! Couldn't have asked for a better weekend!
Big thank you to Matt Martelli of the Mint 400 for believing in the Hooligan movement and letting us shred on the course!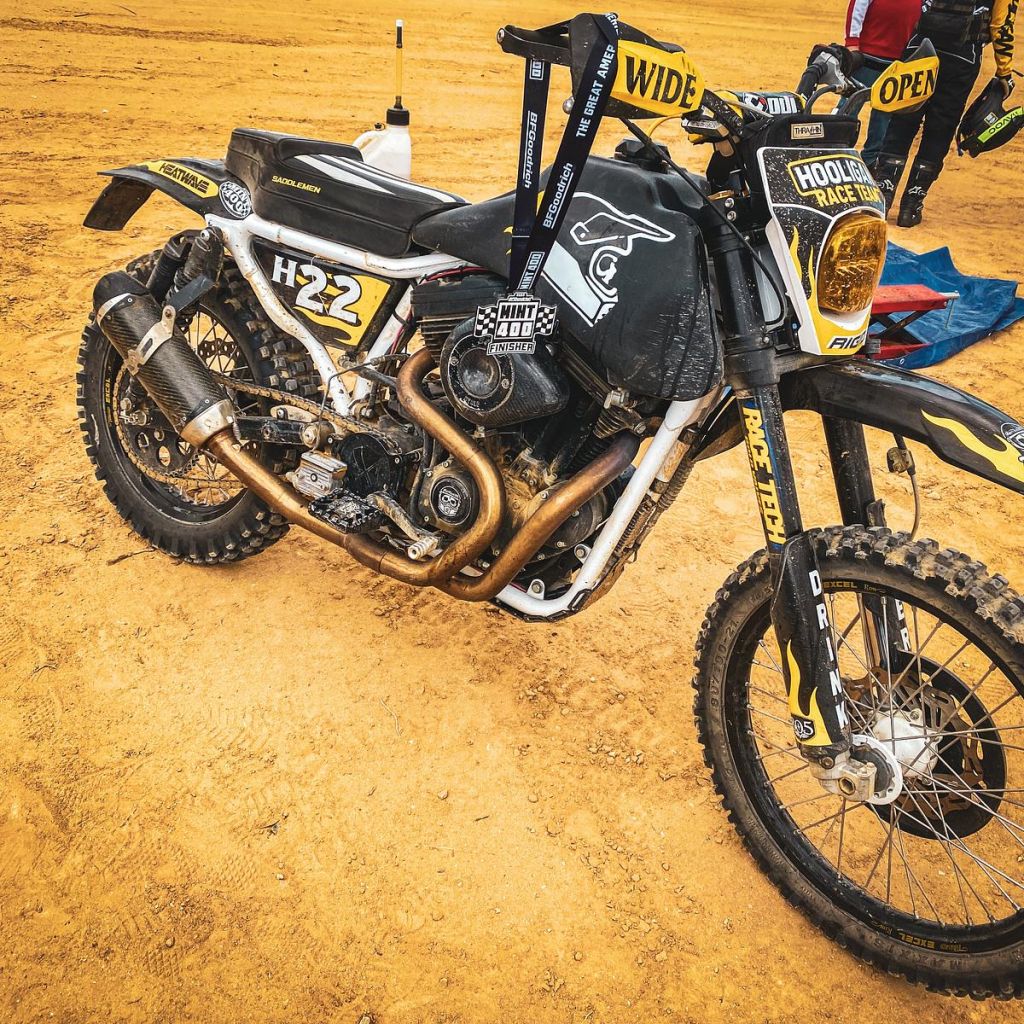 We have stated before to finish this race is like a badge of honor. To get this medal is something you earned heavily. Riding a Harley this long in the desert is mental and physical battle. Just like the back of finishing metal says… "Respect is earned one mile at a time". I hope the Hooligan class grows each year and if you have any questions on how to get involved or building your bike shoot the @RustyButcherRacing instagram a DM!
LAST CHANCE SALE ENDS TONIGHT
25% off entire order
Use code:
raceweek
at checkout, or
click the link
to automatically apply the discount to your order.