Full weekend of action includes addition of motorcycles in return to Southern California's Off-Road Mecca
After a highly successful debut that marked the return of desert racing to Southern California last October, the California 300 Off-Road Race is set to return to Barstow, CA, from October 4-8. The event will attract hundreds of competitors, tens of thousands of fans, and many of the sport's biggest brands. Attendees can look forward to a jam-packed weekend featuring off-road racing, camping, and entertainment. Activities will range from the Off-Road Festival at the Start/Finish Midway, which will host race action and displays from top off-road brands, to the Main Stage, where race finishers will be showcased and event updates will be provided. The Start/Finish Midway is conveniently located near the entrance to the Stoddard Valley OHV area, just off the I-15 freeway. To get there, take the Outlet Center Drive exit, head east, and look to your right.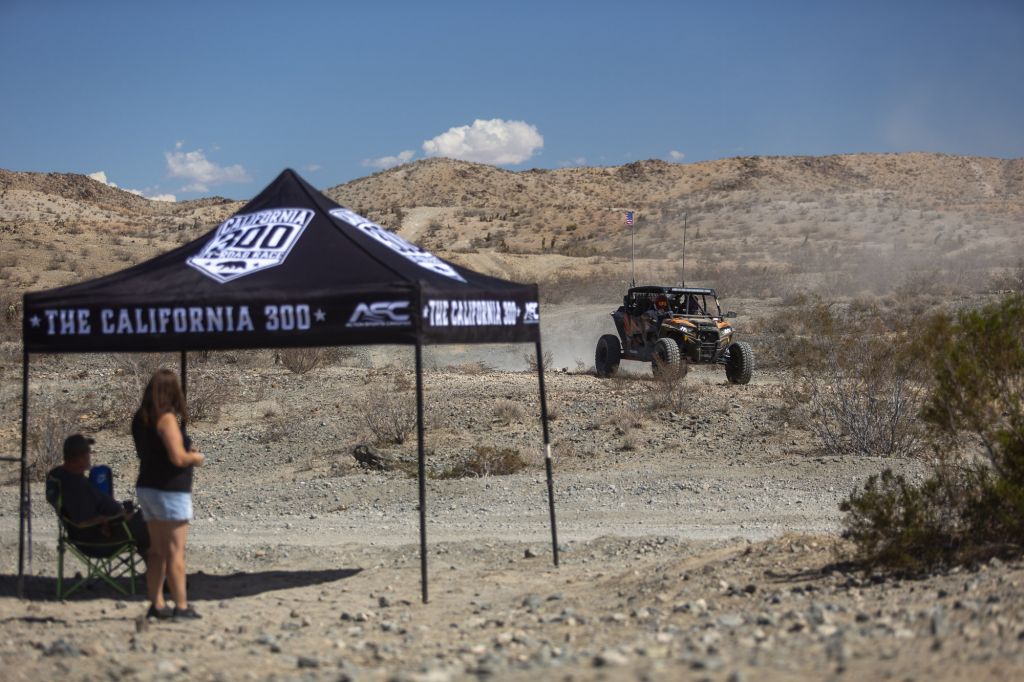 Pre-race festivities began last Saturday with the second annual California 300 Desert Cleanup presented by Tread Lightly!, which saw 200 volunteers clear five tons of trash from the Stoddard Valley OHV area. Racers will be pre-running the course on Tuesday before fan festivities kick off on Thursday morning with the California 300 Poker Run, where the public can take on a single lap of the race course in off-road cars, trucks, and UTVs between 9AM and 4PM. Also taking place on Thursday from noon to 6PM is the California 300 Off-Road Festival at the Start-Finish Midway, which will serve as both a showcase of top off-road engineering and innovation and the race's tech and contingency.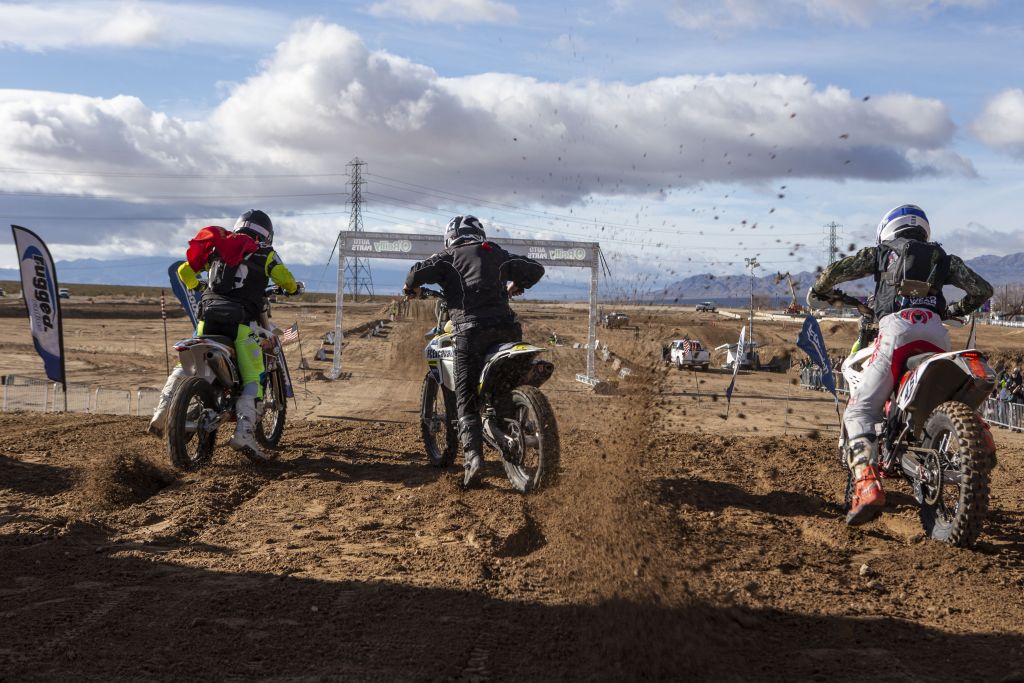 Racing itself kicks off on Friday at 7AM with the inaugural California 300 Motorcycle Race, featuring a 60-mile course designed by Off-Road Motorsports Hall of Famer and racing legend Johnny Campbell. Also competing on Friday will be the Youth 1000 race at 1:15PM, followed by UTV Qualifying at 2:30PM and Car and Truck Qualifying at 3:30PM. The Youth classes will wrap up on Saturday morning beginning at 8AM before the UTV and Limited Race kicks off at 10AM, while the feature Unlimited Race will kick off at 8AM on Sunday to wrap up the weekend.
This year's entry list features many top names in the sport, led by three-time Mint 400 winner Justin Lofton, 2023 Mint 400 champion Eric Hardin and current UNLTD Off-Road Racing points leader Adam Householder in the Unlimited Truck class. Other top names competing in Sunday's Unlimited Race include defending California 300 Unlimited Race champion Dustin Grabowski, Cameron Steele, and the debut of Donald "Cowboy" Cerrone in Unlimited Truck Spec. Saturday's UTV and Limited race is headlined by Mint 400 winners Ryan Piplic and Joe Terrana, UNLTD Pro Turbo points leaders Bruce Binnquist and Carson Wernimont, and fan favorites Sara Price, Brook Jensen, and Wes Miller.
"We couldn't be more excited to be back in Barstow for the second edition of the California 300!" said California 300 CEO and co-owner Matt Martelli. "We had incredible support last year from the city of Barstow, San Bernardino County, the local BLM office, and the entire business and residential community in bringing desert racing back to the area, and we're thrilled to have had the same support in returning this year. We're going to continue growing the event as part of the UNLTD Off-Road Racing calendar as we crown our champions. Just like last year, we hope all of our spectators will continue to respect the 150-foot spectating rule and help keep the area clean by picking up your trash. Thanks once again to everyone for their support!"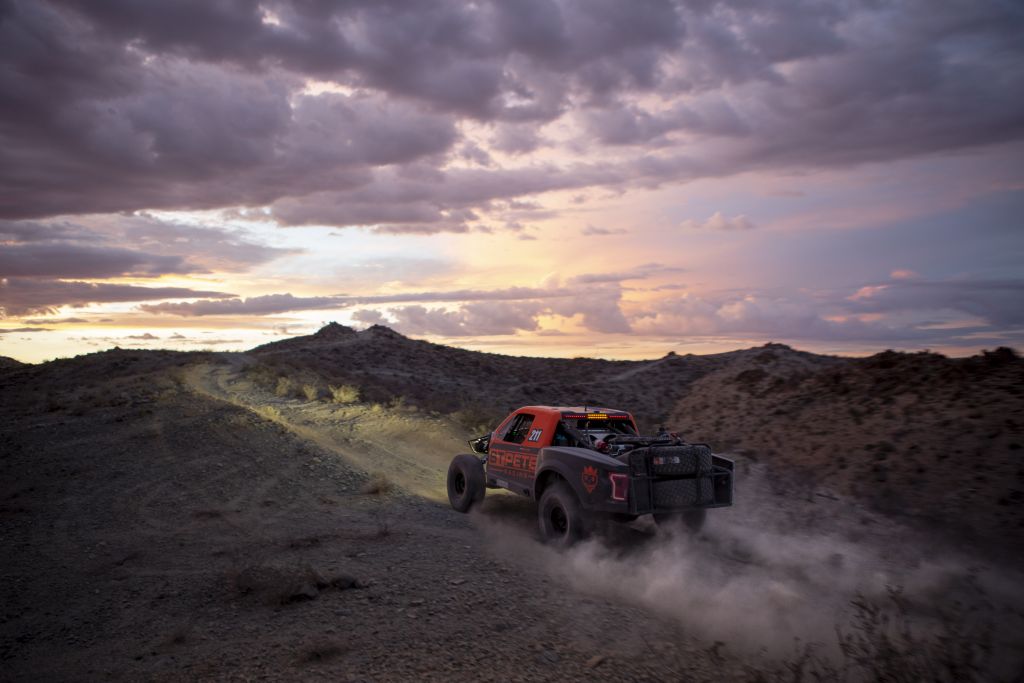 Barstow, California has a rich tradition of off-road racing dating back to 1971 with the first "Fireworks 250" race which ran for fifty-one years. It has always been a vital and important location for testing, recreation, and racing. After promoting the Mint 400 successfully for more than a decade, The Martelli Brothers brought a major desert off-road race back to Southern California, the mecca of off-road racing, for the first time in 22 years last year, and are thrilled to be back once again in 2023!
About The California 300

The California 300 is a world-class, off-road desert race built to showcase the best off-road racers in the world. The multi-day event is held the first week of October each year, in Barstow, CA and features a desert cleanup, multiple days of prerunning, a public poker run, an off-road festival, and three days of spectacular off-road racing on a fast, technical, and punishing 75-mile race course. An estimated 7,500 off-road and outdoor recreational enthusiasts show up to watch over 250 race teams in 40+ classes go door to door, while Mad Media's record-setting content coverage is beamed to over 500,000 viewers worldwide. The California 300 is brought to you by the team that rebuilt The Mint 400 into one of the most successful desert off-road races in history.