Come with us as we properly shakedown The 2023 Bronco Raptor AKA "The Braptor" out in the Ocotillo Wells OHV Area just east of San Diego. I am personally excited about shaking down vehicles because of all the off-road-related features FORD has added to this version. I have driven everything off-road from Trophy trucks to Rally Cars to UTV's and I drive thousands of off-road every year whether it's coursework for our races or just having fun it's what I do. We are not the go-slow on-road guys, we are going take this thing out to Ocotillo and put at least a hundred miles on in and find its weaknesses.
History of the Bronco:
The Bronco may be the most iconic vehicle in American history. First introduced in 1965 as a 1966 model, The original Bronco became an instant symbol of an adventurous lifestyle and off-road capability, an embodiment of what it meant to be an American. This was the horse for the modern cowboy. One that you could load your friends and family in and go explore the wild natural beauty of America far away from the stress and pollution of the cities.
The brainchild of the Ford product manager Donald N. Frey, The Bronco was the first vehicle categorized as an ORV (Off-Road Vehicle) intended to compete with the Jeep CJ and the International Harvester Scout. In 1969 Rod Hall supercharged the Bronco legacy by winning the Baja 1000 overall in a Bill Stroppe-built race version of the Bronco that really wasn't that different from the production models.
The demand exploded! Actors, athletes, and celebrities of all kinds were seen driving Broncos.
After five generations and 30 years Last FORD Bronco rolled off the assembly line in 1986. Available options during the 10-year production of the first Bronco included a CB radio, an auxiliary gas tank, a power take-off, a winch, and a post-hole digger. The Bronco would continue in production for 30 years, seeing a total of five generations, and growing from what was considered in 1966 to be a compact SUV to eventually share height and width specs with the Ford F-150.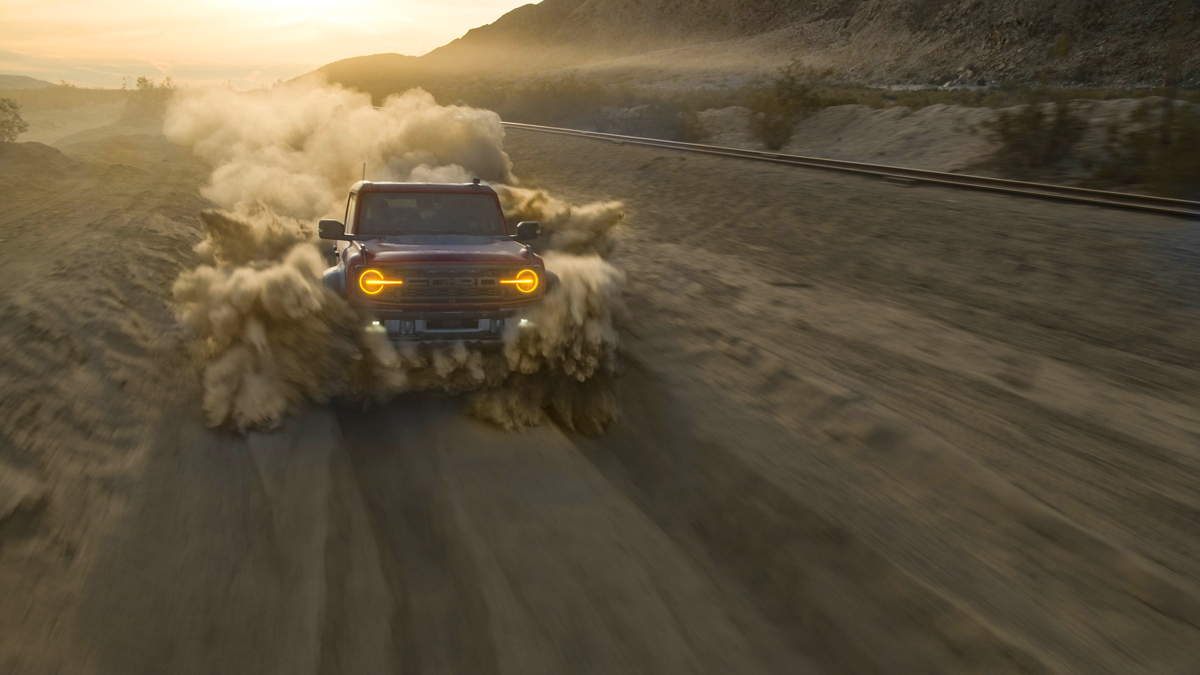 Major Features on the Interior:
Raptor – First off-road vehicle platform designed to work together from the factory.
GOAT Modes – (Goes Over Any Type of terrain)
Talk about Baja mode
Big screen Display
Apple car play
Towing
Engine – 418-hp twin-turbo 3.0-liter V-6 that makes 440 pound-feet of torque
Trans – 10-speed automatic transmission and an advanced four-wheel-drive system that works togehter with selectable G.O.A.T. (Goes Over Any Type of terrain) modes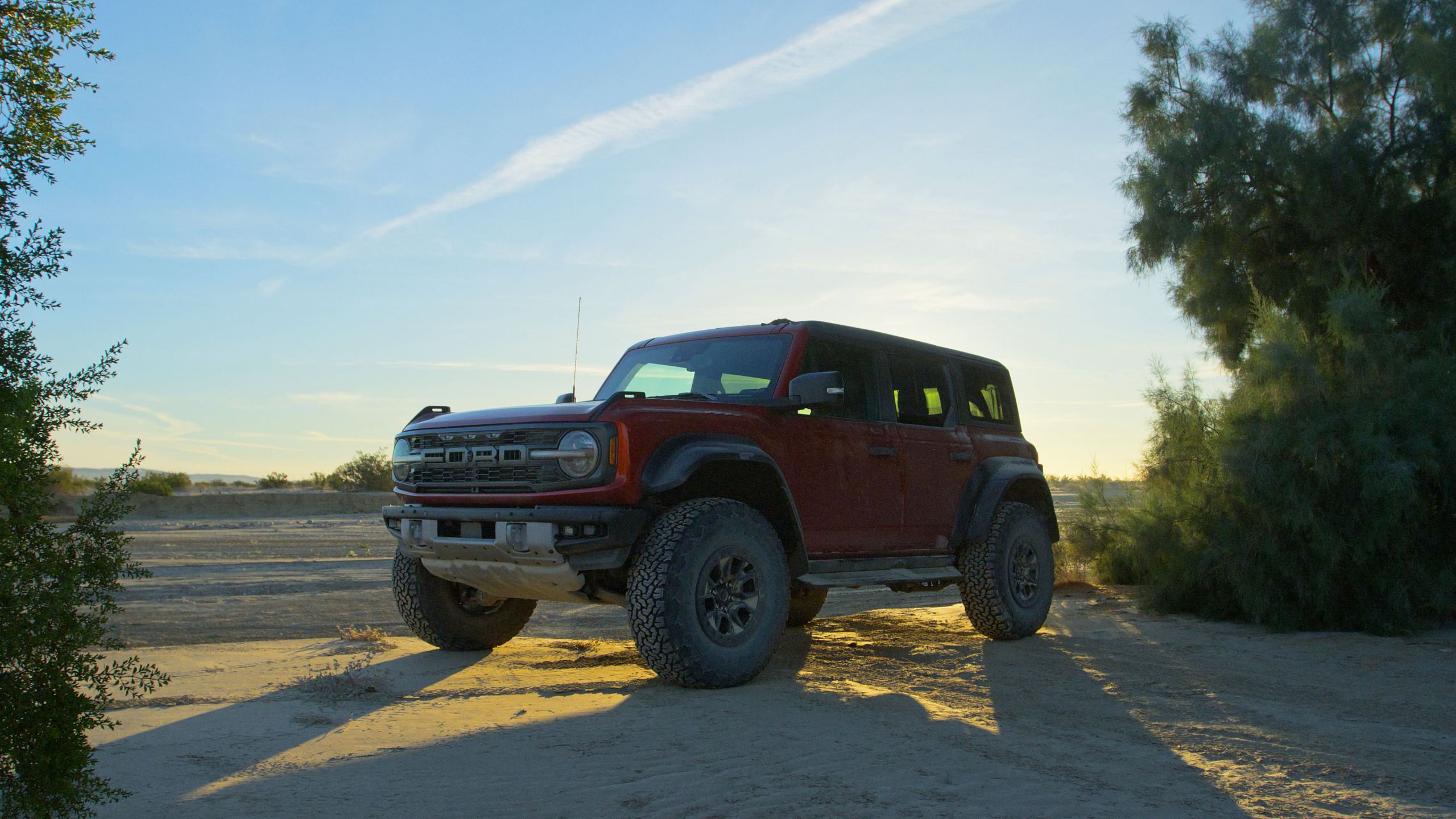 Major Features on the Exterior:
BFGoodrich tires – 37-inch BFGoodrich K02 all-terrain tires
Fox Live Valve
Lighting all around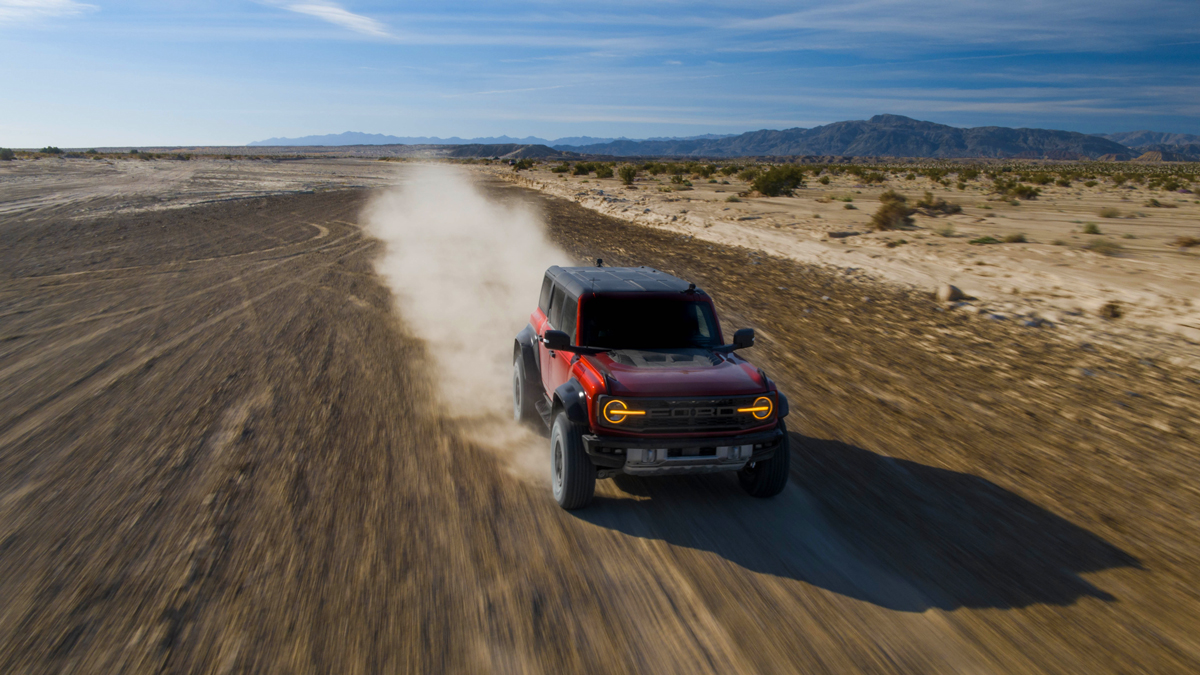 Conclusions:
This bronco raptor is impressive! It tows, and It drives on the road smoothly. Relatively quiet interior and it's an absolute beast off-road. We really couldn't find any major flaws with this vehicle. For 75k this Bronco Raptor is well worth it. This is the best OEM off-road vehicle we have driven to date, definitely a recommended buy. I want to give a shout-out to the FORD engineering team who created this vehicle and special thanks to FORD for loaning us this vehicle to test.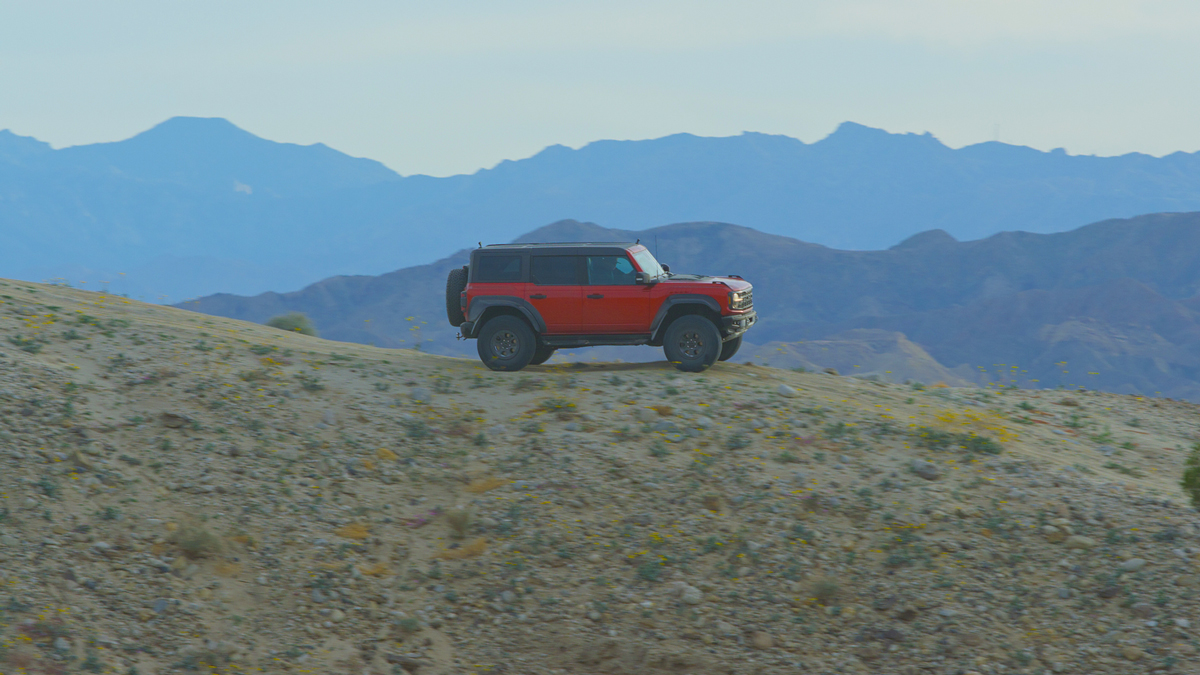 Major features:
Camp light built into the mirrors.
Spotting camera in the low front is extremely useful.
Front Dash GoPro mounting with USB power
Removable top and doors.
Electronic sway bar disconnect.
Trail turn assist. Even tighter turning radius on the trail than any factory Tacoma or 4 door SUV for that matter.
H.O.S. 4.0 suspension powered by FOX.
37 inch tires from the Factory. Go over anything!
Swing out rear door with optional flip down table.
Rear 12v output perfect for a fridge.
Built-in RIGID fog lights from the factory pre-wired to AUX switches. Not intended for on-road.
The biggest SUV the west has ever seen (might be close to the new Sequoia).
Removable roof and doors
Notes:
Check for screens on the temp gauges. 2023 models added that back in while the 2022 models didn't have it due to the chip shortage.