12 Days of Racing, Over 3000 Race Miles, 2 Wins, 3 Podiums and 1 Entry to Dakar Later… It's been a busy month!
Sonora Rally
Team #605 of Sara Price and Jeremy Gray pictured above with the SP Motorsports Crew after their win at the Sonora Rally. Missed the official release? Find it here.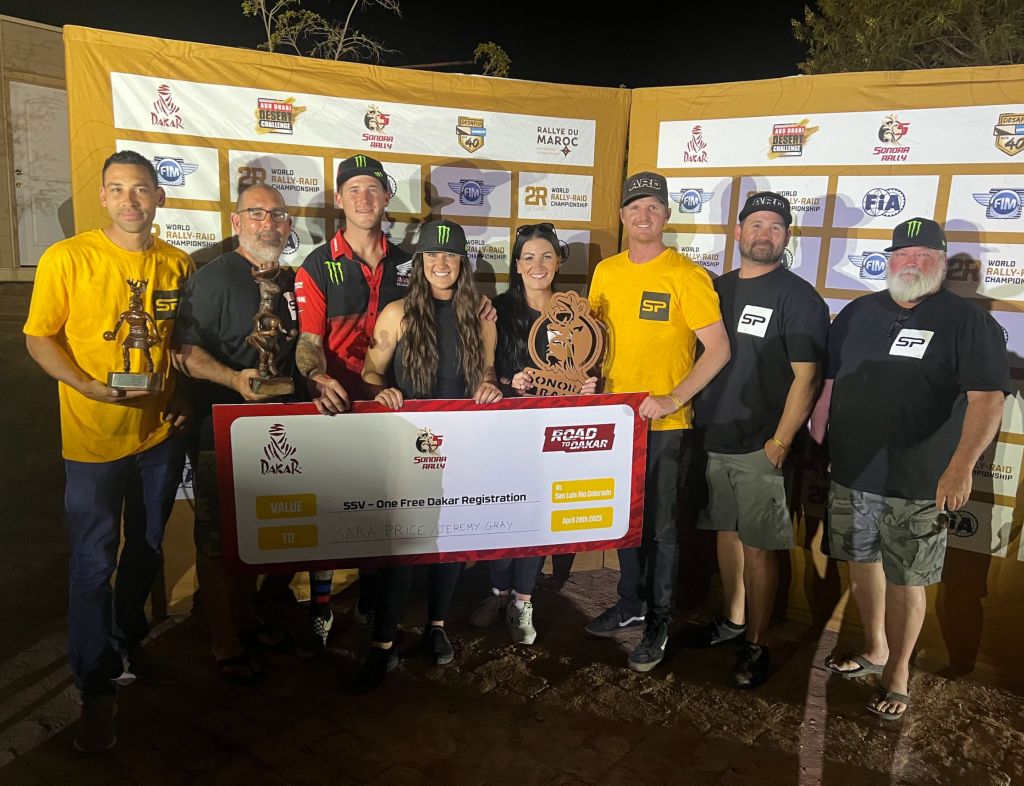 Team SP Motorsports after winning the Sonora Rally and officially earning their entry to the 2024 Dakar in the UTV (SSV) class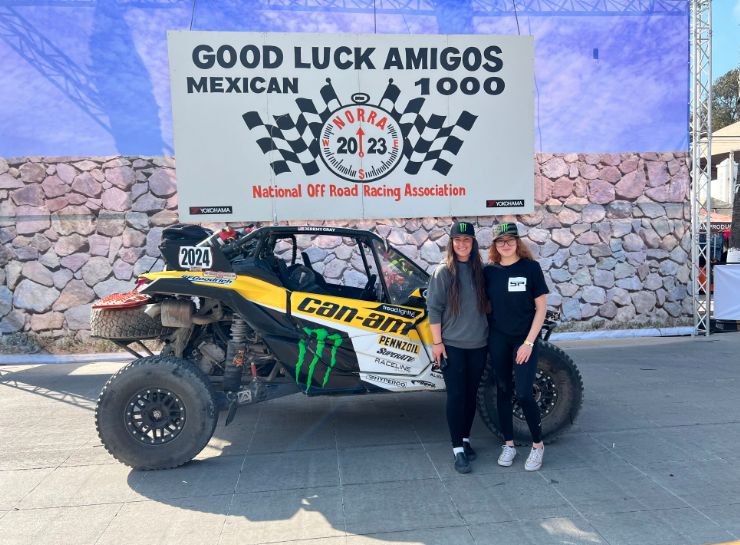 NORRA 1000 Recap
Back to back wins! From April 28 to May 5, Sara participated in the Norra 1000 aboard her Monster Energy Can-Am Maverick X3 prepared by Alsup Racing Development in the Evolution Stock Turbo UTV class. Coming off a win at the Sonora, Sara and 16 year old Navigator Saydiie Gray took the green flag in a stacked up class against 28 other competitors. The rally started in Ensenada and drivers crossed the checkered flag in La Paz after completing 5 stages and roughly 1000 miles.
The #2024 Can-AM UTV performed flawlessly!
For complete results, please visit Norra.com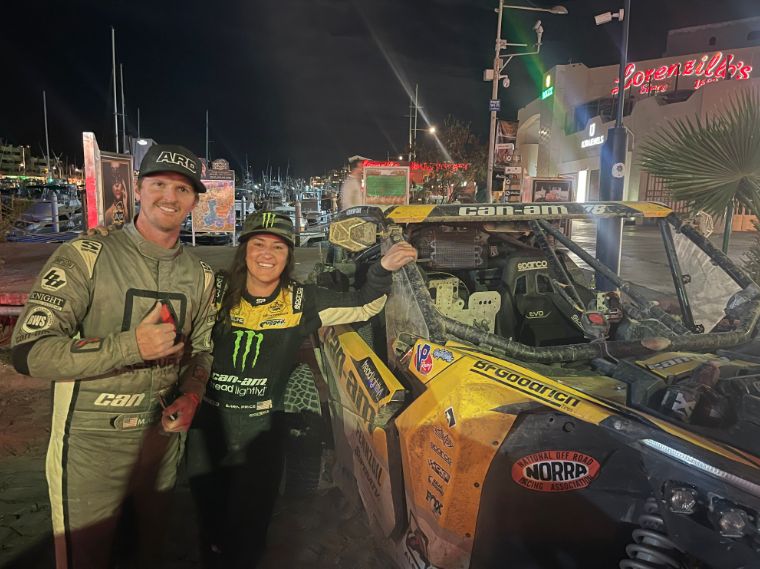 Dos Mares 500 Recap
From the Norra 1000 checkered flag to the Dos Mares 500 start (literally!).
The SP Motorsports crew did not waste time on that one! From hitching rides to registration and driving straight to the starting line, the Can-Am Maverick proved once again to be the best machine for the job. Sara took the green flag on May 5 with co-driver Mitchel Alsup and the pair would switch seat half way through the race. Missing their fuel stops, they managed to finish 2nd overall in the UTV Turbo class. For more information, please visit DosMares500.com.
Trail of Missions Recap
The 11th Monster Energy Trail of Missions presented by Can-Am Off-Road and brought to you by BFGoodrich Tires is hosted by Off-Road Legend Cameron Steele. The event goes on for 5 days on the trail and 6 nights and this year, welcomed UTVs for the first time. When Sara got the phone call to participate she did not hesitate to put her Monster Energy Can-Am Maverick X3 to the test once more to complete over 4000 miles in the same machine within a month with very minimal time in between events for preparation.
Watch for Trail of Missions to be aired on ESPN in the near future.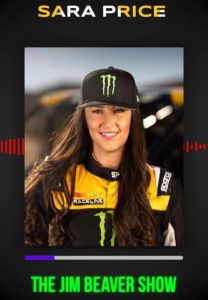 The Jim Beaver Show
Episode #501
In this episode, Jim Beaver invites good friends Sara Price and Mitchell Alsup to the show to talk about her win at the Mint 400, his UTV shop, and their team up for 2023 and how the UTV industry has changed.
Listen to this episode here