Continuing a multi-year relationship, Vision Wheel will return as a supporting sponsor of the BFGoodrich Tires Mint 400 for 2023, event officials announced today. Vision Wheel will have its latest wheels and apparel on display at the Mint 400 Off-Road Festival on Fremont Street in downtown Las Vegas, before joining the racing action in Primm at the start-finish line as multiple Vision-backed racers go for the win.
"Vision Wheel has been a major supporter of the Mint 400 for years now, with drivers like Rob MacCachren taking them to the overall win in past in the Great American Off-Road Race," said Mint 400 CEO Matt Martelli. "We're excited to continue that relationship into 2023, welcoming them back to the Mint 400 Off-Road Festival and at the start-finish line in Primm. Be sure to check out all their latest wheels and gear!"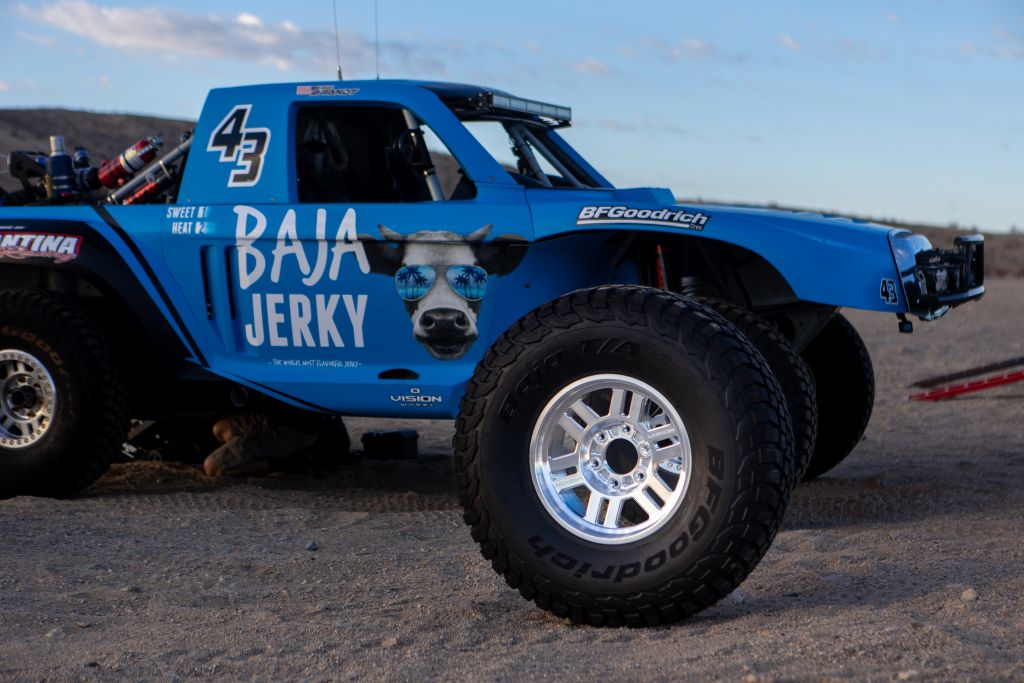 From dirt to driveway, the all-new Vision Wheel 18″ Manx Forged brings race technology torture tested by Baja legend Larry Roeseler to the street. With drivers ranging from Roeseler and 2021 Unlimited Truck winner Rob MacCachren to the TrophyLite class, Vision Wheel products can be found on cars and trucks throughout all levels of the Great American Off-Road Race.
Founded in 1976, Vision Wheel is one of the nation's leading providers of custom wheels for cars and trucks, and one of the first manufacturers of custom wheels and tires for ATVs, UTVs, and golf carts. Vision Wheel looks beyond the current trends and to the future in developing, manufacturing, and distributing its wheels. Vision's lines of street, race, off-road, and American Muscle wheels are distributed nationally and internationally through a trusted network of distributors. Vision Wheel also produces the Vision It AR app to allow users to see how their wheel of choice will look on their vehicle before purchase and installation. For more information on Vision Wheel, visit www.visionwheel.com.
The Mint 400 has held the title of the toughest, most spectacular off-road race in North America since 1968 when it was first run. Initially, the race was a public relations event promoting the Mint Hotel's annual deer hunt. but what started out as a hotel promotion soon grew into a legitimate desert race. Since its 2008 revival, "The Great American Off-Road Race" has only gotten bigger and more prestigious, and deeper fields every year only make it tougher to win.
This year's BFGoodrich Tires Mint 400 will take place from March 8-12 in Las Vegas. More information on the event for racers and spectators is available at TheMint400.com, or follow the event on Facebook and Instagram.