— Event Record Cash Purse To Award Drivers of All Ages —
CRANDON, Wisconsin (June 20, 2023) — As preparations for this weekend's 30th anniversary Forest County Potawatomi Crandon Brush Run races head toward the event's first green flag, Crandon International Raceway officials today announced a special cash purse for all Pro and Sportsman categories.
To help celebrate the special weekend track officials have added a bonus prize purse of $12,000 cash to be spread among the Pro category classes and an additional $10,000 for Sportsman racers — good for a grand total of $23,500 in cash prizes contributed directly by Crandon International Raceway and the Forest County Potawatomi community. The winner-take-all awards will be given to all FCP Brush Run class champions during Sunday's Pro and Sportsman races.
The weekend's big finale will also provide Pro 2 and Pro 4 unlimited truck competitors the chance to race for an additional $30,000 in cash prizes. The prestigious 30th anniversary Crandon Forest County Potawatomi Community Cup race is an all-out event that pits Pro 2 and Pro 4 racers on the track at the same time with a staggered start. These special Cup races were invented at Crandon International Raceway, and is the only track that hosts such fierce competitions.
The total of $52,500 is a Forest County Potawatomi Brush Run record, and is in addition to a $10,000 contribution the track has donated to the annual AMSOIL Champ Off-Road Pro category points fund, for a weekend contribution total of $62,500.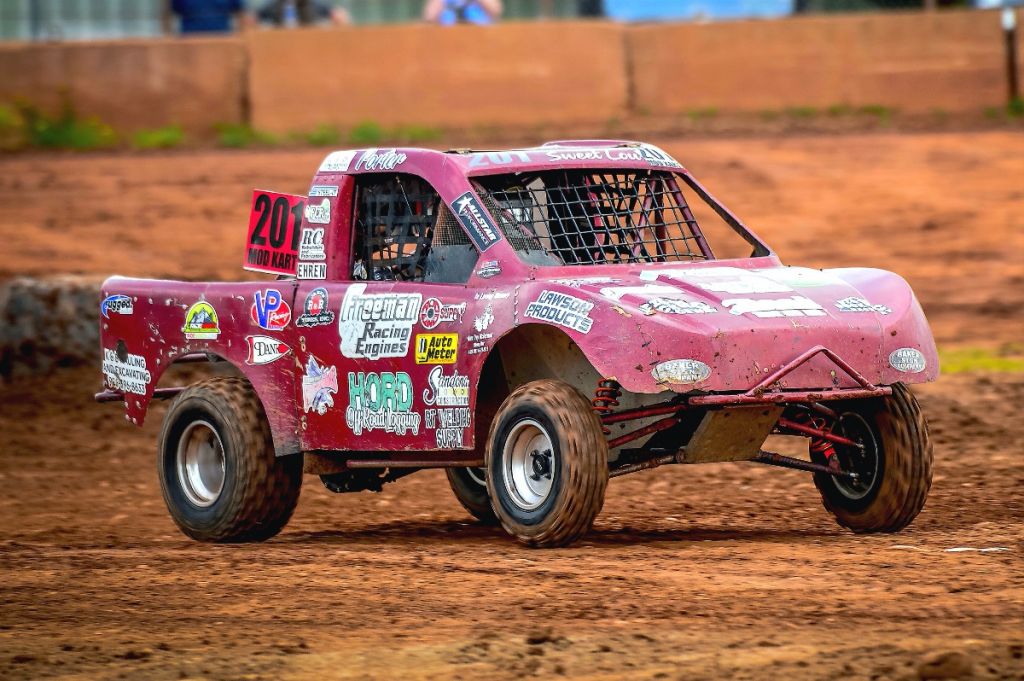 FULL SPECTRUM PURSE: From the sport's youngest racers like Porter Inglese in the #201 Mod Kart (top) to the high-flying unlimited Pro 4 machines driven by Jimmy Henderson and Kyle Chaney (above), this weekend's 30th anniversary Forest County Potawatomi Brush Run will feature a additional cash prizes for all Pro and Sportsman classes. (Photos: Champ Off-Road) 
"We wanted to celebrate 30 years of a great relationship with the Forest County Potawatomi community by supporting the racing community that makes it all happen," explained Crandon President Cliff Flannery. "It's been a Crandon tradition to give back to our race teams and drivers, because without them there would be no fans. Without fans we could not continue to build and grow our race weekends and the Big House."
Honored with the 2022 Speed Sport "Facility of the Year" award presented at December's annual PRI show, Crandon International Raceway will welcome back its loyal racer and fan base to the 400-acre "Big House" June 23 – 25, 2023. Three action-packed days of practice qualifying and racing as part of the 2023 AMSOIL Champ Off-Road Series presented by U.S. Air Force will be a highlight of the event, including the Forest County Potawatomi Community Cup finale.
Festivities kick off Friday, June 23rd at 1:30pm with 18 sessions of Pro and Sportsman category practice, followed at 5:30pm by Pro class qualifying for trucks, buggies and SxS classes. Fans wanting to enjoy the 2023 kick-off are encouraged to come for no admission or parking fees courtesy of Forest County Potawatomi and Crandon International Raceway. Crandon's "Free Friday" begins with gates opening to the public at 9:00am. As is Crandon tradition, the 2023 schedule will kick-off with the 30th anniversary Forest County Potawatomi Brush Run races, taking place Saturday, June 24th through Sunday, June 25th. Gates of Camp Crandon will opening for weekend camping at 12:00 noon (CST) this Thursday, June 22nd.
The popular weekend will feature more than 250 racers competing in 36 rounds of competition for all Pro and Sportsman categories that make up the AMSOIL Champ Off-Road Series. Race fans can expect large and highly competitive fields of truck, buggy and UTV classes, including the spectacular Pro 4, Pro 2, Pro Lite and Pro Spec category trucks.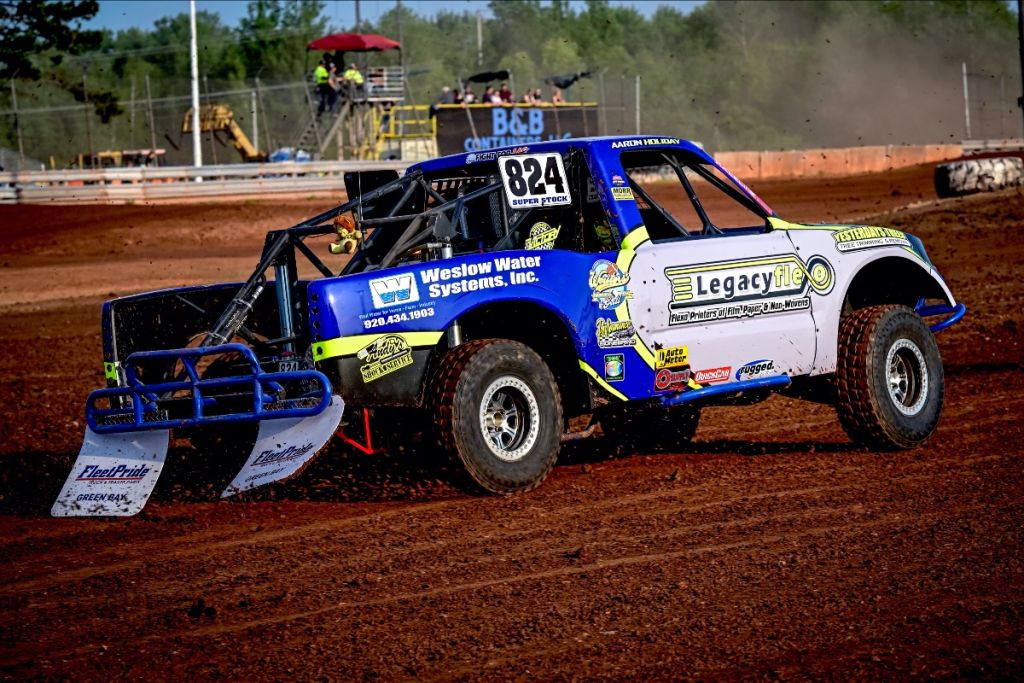 SUPER STOCK: One of the most popular categories in the Champ Off-Road series are the Sportsman Super Stock trucks. The beautifully prepared #824 entered by Aaron Holiday will be vying for a $1,250 winner-take-all bonus for Sunday's 30th anniversary Forest County Potawatomi celebration. (Photo: Champ Off-Road)
This weekend's historic anniversary will celebrate the unique partnership between the world's largest purpose-built off-road short-course track and the Forest County Potawatomi community. Both entities work to serve the local population and economy of Wisconsin's picturesque Forest County, located in the state's popular Northwoods region — a growing tourist destination for outdoor recreation.
In addition to its relationship with the Forest County Potawatomi community, Crandon International Raceway also enjoys long-term partnerships with a distinguished list of top-tier brands including Red Bull, Polaris, Lucas Oil, MAVTV, Yokohama Tire, Fox Shox, Vision Wheel, STEEL-It, Ponsse, Rugged Radio and others.
In addition to racing, the weekend schedule includes a free concert Saturday night for racers, campers and fans with music courtesy of the Grand Union band. The party starts promptly at 8:30pm at the Crandon Club House pavilion and bar, located adjacent to Crandon's historic Lucas Oil Barn.
Last year's FCP Crandon Brush Run attracted the largest crowd in event history, and track officials expect to host even more fans in 2023. Grass sites in Camp Crandon are still available, as are a limited number of grandstands seats. All ticket information and reservations can be made directly by visiting www.crandonoffroad.com.