2022 Championship Off-Road Pro Spec champion Gray Leadbetter and the Ryan Beat Motorsports-prepared #28 Bilstein/Pennzoil/Toyo Tires Chevrolet Colorado will return to action this weekend at Bark River International Raceway for Rounds 9 and 10 of the 2023 season. Coming off a weekend at Dirt City Motorplex that saw Leadbetter score her seventh podium of the year, she'll enter the weekend third in the standings and well within striking distance of regaining the lead.
"It's going to be a blast to get back to Bark River with R/BM and all of our partners," said Leadbetter. "We had a mixed bag of results at Dirt City, but there was no doubt that we had an amazing truck all weekend long, and we're expecting to be just as fast this weekend. We may have given up a few points but we've got all the people, partners, and resources to make them back up and get back on top of the box quickly!"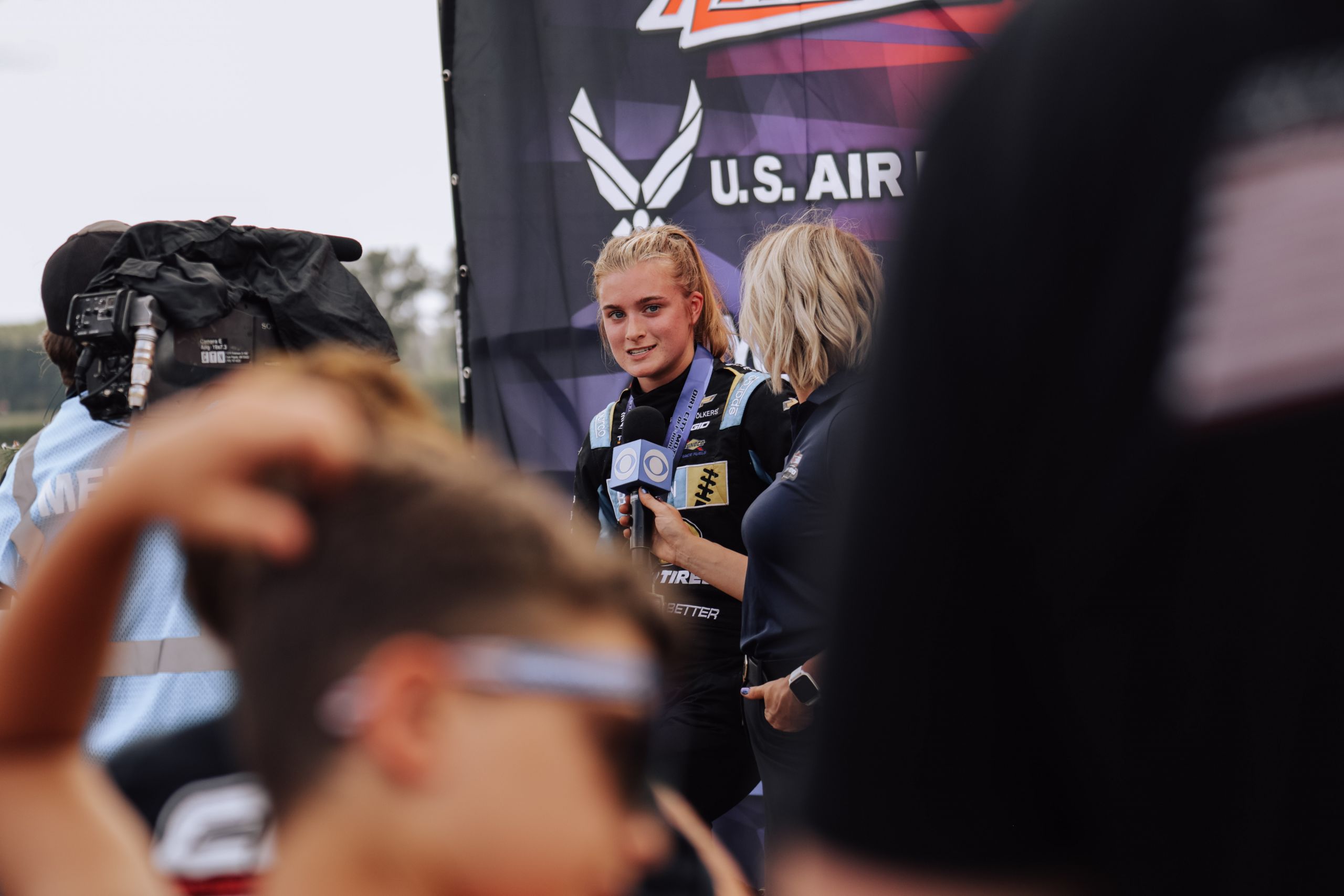 Two weeks ago at Dirt City, Leadbetter completed a feat that most racers in any pro series will never accomplish: podiums in an entire year's worth of races. Her podium streak dated back to the second round at Dirt City in 2022, which she won, and extended 12 races through the first race from Dirt City this year, where she finished second. In that time, Leadbetter won three races, the 2022 Pro Spec title, and established herself as one of the sport's top rising stars—as well as a prominent force on one of its top teams in R/BM.
Unfortunately, a late-race mechanical issue in the second Dirt City round put a stop to the podium streak, but Leadbetter is well suited to recover this weekend. In last year's visit to Bark River, she finished second and third. And in both races from Dirt City, she was one of the fastest drivers on the track, making a last-lap pass for second in her podium run and challenging for the lead in the second race.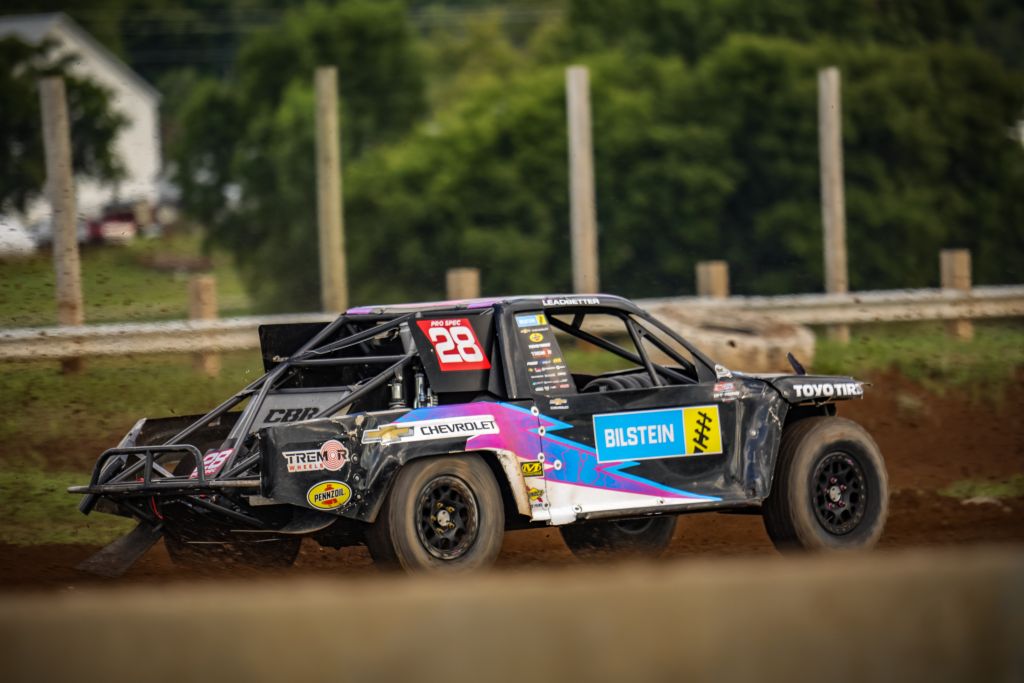 Leadbetter's track time kicks off on Friday at 2PM with practice and continues with qualifying at 5:55PM. Her races will take place at 4:40PM on Saturday and 3:45PM on Sunday. Tickets can be purchased at the gate for those looking to watch the action in person. As always, the action can be streamed live on FloRacing throughout the weekend.
In addition, 2023 Off-Road Motorsports Hall of Fame Impact Awards Voters Choice selections continue through the month of August. Leadbetter is up against fellow Short Course honorees Kyle Chaney and Cory Winner for Voters Choice, with winners announced on September 9's Induction & Awards Gala at the South Point in Las Vegas. ORMHOF membership is $50; to become a member and receive an email ballot to vote for Gray, click here.
Gray Leadbetter's 2023 Championship Off-Road program with Ryan Beat Motorsports is supported by Chevrolet, Bilstein, Pennzoil, Toyo Tires, Tremor Wheels, Steel-It, Sunoco Race Fuel, RIGID, Magnaflow, Mechanix Wear, FK Rod Ends, Hyperco, Brembo Brakes, Ehren, Fortin Racing, Fiberwerx, Automatic Transmission Design, Power Steering Solution, Geiser Performance, Antigravity Batteries, Hawk Performance, DS Customs, and Calico Coatings. Following Bark River, Leadbetter returns to Crandon International Raceway for the World Championship Off-Road Races on September 1-2, where she clinched last year's Pro Spec title with a victory in the finale.