Coming off back-to-back runner-up finishes in the Championship Off-Road Pro Spec season opener at Antigo Lions Roaring Raceway for Ryan Beat Motorsports, Gray Leadbetter will step into a different set of machinery this weekend at MidAmerica Outdoors as part of the Visions Off-Road festival. Leadbetter will compete in Nitrocross' popular SXS division this weekend, where her signature #28 and Red Donut Shop will adorn a Rival Motorsports-prepared Can-Am in the opening round of the season.
"It's going to be a blast to run Nitrocross at MidAmerica this weekend!" said Leadbetter. "I can't thank everybody enough for putting this deal together for me to run in the SXS class. Getting to test a Group E car here with Travis Pastrana a few weeks ago gave me an amazing goal to shoot for, and I'm excited to run the SXS as I work towards getting there. It's been a ton of fun to hang out with everybody at Visions Off-Road leading up to the weekend, and it's going to be an awesome race!"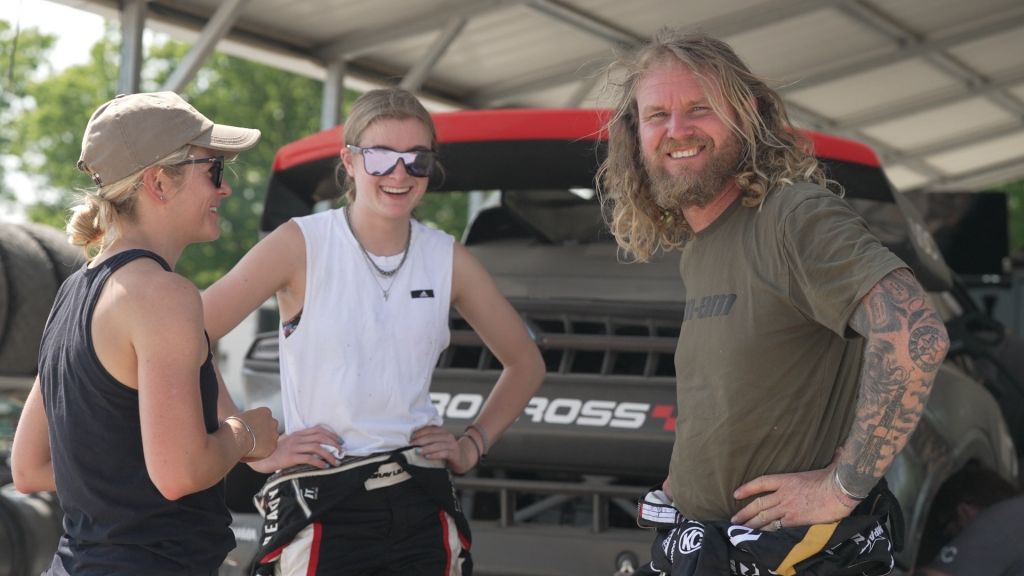 Despite her young age, Leadbetter has plenty of experience racing side-by-sides in multiple promotions. At just 16 years old, and facing off against some of the most talented names in short course, she scored a top 10 finish in the 2021 Championship Off-Road Pro Turbo standings with multiple top-five finishes over the course of the year. She also excelled in the multi-discipline SXS Sports King of the Elements series with a third place finish in 2021 Pro Mod points.
Leadbetter is also well-versed in rallycross, having run the full 2019 ARX2 campaign for Dreyer & Reinbold Racing and finishing fifth in points with four top-fives. More recently, she was a part of the inaugural Nitrocross summit in Las Vegas earlier this summer, before later earning the opportunity to ride along with series founder Travis Pastrana and later test his Vermont SportsCar-prepared Group E car at MidAmerica earlier this spring. Leadbetter recently detailed the experience in an exclusive interview with Off-Road Racer about her career so far, her Pro Spec title defense with R/BM, and much more.
Nitrocross action will run all day on Friday and Saturday, with live streaming for free on Rumble both days. Tickets for Visions Off-Road remain available here. Following the Nitrocross, her next race with R/BM in Championship Off-Road will be the Forest County Potawatomi Brush Run at Crandon International Raceway on June 24-25.