For the second straight year, the overall California 300 title went to a King Shocks-backed race team, as professional off-road racing returned to Barstow. In the same unforgiving area where King Shocks are tested and proven before making their way to off-road racers and enthusiasts alike, it was Adam Householder who took the victory in a nail-biting finish ahead of fellow Unlimited Truck front-runner and Eric Hardin. Mikey Lawrence finished third to lock out the overall Unlimited podium for King racers, and UTV Pro Open driver Brayden Baker took the victory in the Limited Race, to complete a dominant weekend for the brand in the Southern California desert.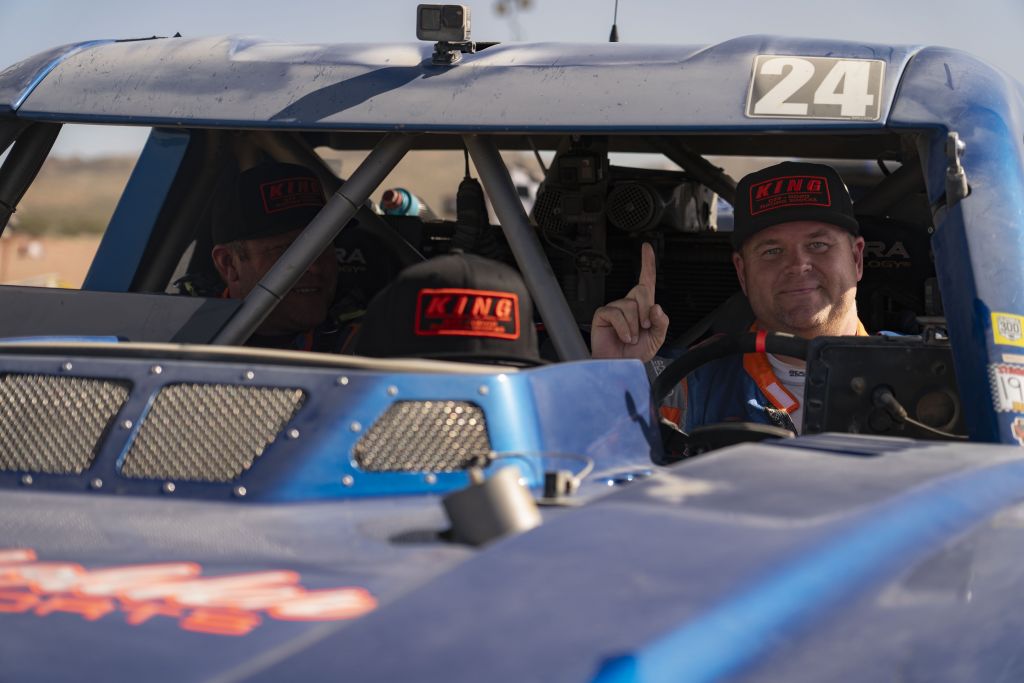 The domination kicked off on Friday evening, as King took the top four spots in UTV qualifying, with the top two qualifiers in both fastest classes. In fact, Bruce Binnquist's 8:24.425 would have qualified in the top 10 among the Unlimited classes that qualified shortly after. But King was on top of the board once again there with three of the four fastest times, led by fastest qualifier Eric Hardin and his 7:50.081. Ryan Agius (Unlimited Truck Spec) and Eric Everly (Class 10) also led their respective classes in time trials.
Saturday's Limited Race saw the top UTVs do battle, with Binnquist leading early before Sierra Romo took over the overall lead on the second lap. Romo, Baker, and Joe Terrana would establish themselves as the front-runners through the final two laps of the three-lap race, but Baker would post his fastest lap on the final go-around to take advantage of a longer stop for Romo and earn the overall win. Romo would remain in second, while Terrana would finish fourth overall and first in the UTV Pro Turbo class. Justin Von Metal also added a win in his King-sponsored Polaris RZR in the UTV Rally Modified class.
On Sunday, a King victory was never seriously in question. King racers locked out the entire top five at the conclusion of the first lap, as Hardin led Householder, Lawrence, Todd Wyllie, and Sterling Miller on course. They'd run in that order for most of the race, with the battle between Hardin and Householder intensifying as the race carried on. The difference came in the last few miles as Hardin rolled in down a tire, giving Householder the ability to establish a 10-minute edge.
Lawrence completed the podium with an eight-minute advantage over Wyllie to give the top four spots to King-equipped Unlimited Trucks, but the domination wasn't through yet. It was a Householder family sweep as Adam's father Terry took top honors in Unlimited Truck Spec, beating fellow King-equipped racer Pat Gailey by just two and a half minutes as the duo finished fifth and sixth. Miller then came home seventh overall and fifth among the top class racers.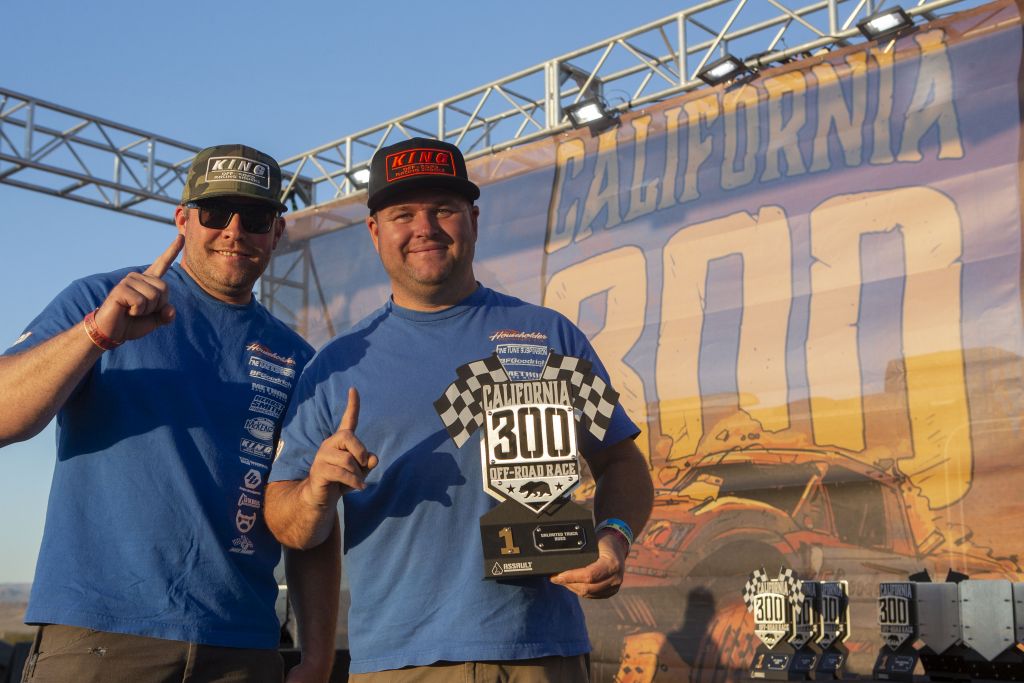 "Congratulations to Adam Householder and Brayden Baker for their California 300 wins, as well as all the other front-runners who rode with King this year!" said King Shocks owner and president Brett King. "What the Martellis have done to bring major off-road events back to Barstow has been nothing short of incredible, and for us, it's always extra special to win in our own backyard. Every win is special, but to come out so strong here means a lot to everyone at King. We're looking forward to doing it all again next year!"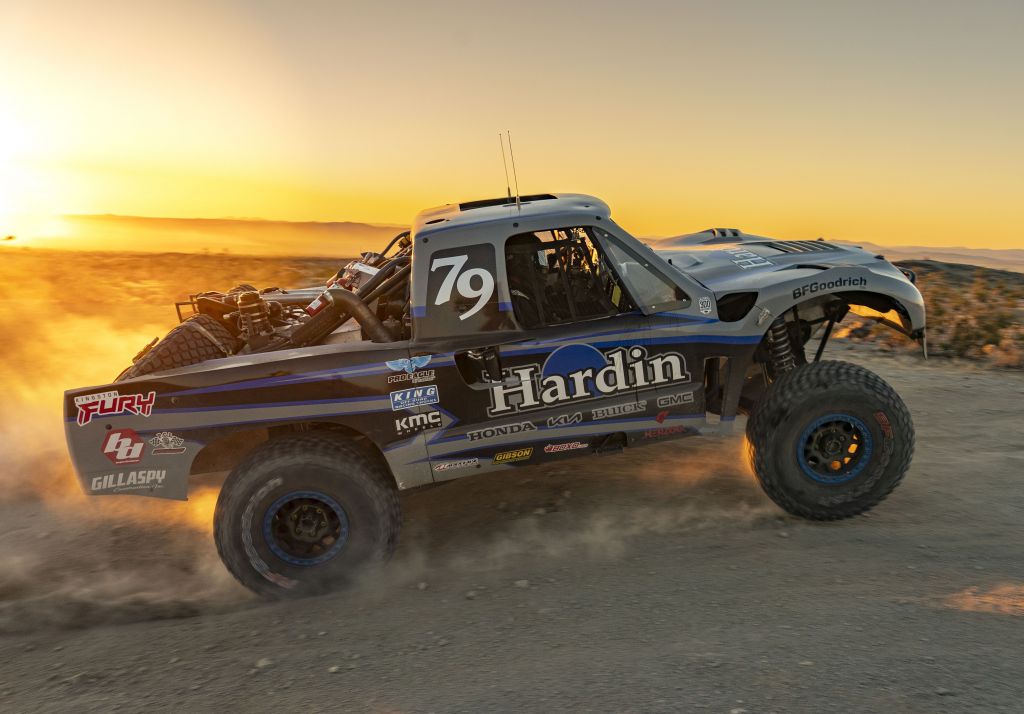 Racing, prerunning or just having fun, whatever your application; King Shocks has the shock for you with the performance, reliability, precise tuning and adjustability you need. King Shocks, The Leader in Off-Road Technology!
About King Off-Road Shocks
King Shocks is a world-class manufacturer and servicer of custom made adjustable and rebuildable automotive shock absorbers and performance racing products for utility vehicles, OEM replacement and professional racing use. For over twenty years King Shocks has taken pride in putting quality, performance and customer service above all. Every product sold is the result of constant testing and development done with top racers in competition worldwide. This real world testing exposes their designs to a level of abuse and destructive forces that cannot be duplicated in a laboratory. King Shocks, The leader in Off-Road Shock Technology.