Teenage driving sensation Lia Block has joined Carl Cox Motorsport ahead of the Island X Prix, co-organised and coordinated by the Automobile Club d'Italia and Regione Sardegna, for what will be her Extreme E debut.
The American has shown plenty of rally, rallycross and off-road pedigree in the early stages of her career, and will partner Timo Scheider behind the wheel for the rest of the season starting at the championship's next round in Sardinia.
Block, from Florida, USA, replaces Christine GZ at the team for the rest of the season.

Lia has already demonstrated huge potential and is not short of wheel-to-wheel experience having started her racing career in karting. Block has since showcased her skills in off-road racing, competing in Nitrocross NEXT alongside her exploits in the American Rally Association Championship, which have yielded class victories and sixth place in the overall 2023 standings.
Block's arrival is undoubtedly a full circle moment for her family and Extreme E as her father, the legendary Ken Block, who sadly passed away earlier this year, was involved in the early developments of the championship and was the first driver to race the ODYSSEY 21 in competitive motorsports at the Dakar Rally in January 2020.
On joining Extreme E, Block said: "I am thrilled to be making my Extreme E debut at the next round in Sardinia for the Island X Prix.
"It is a huge opportunity to race for Carl Cox Motorsport and I cannot wait to get behind the wheel and out on the course. I am eager to do my best for the team and score some good results.
"I am really looking forward to working alongside Timo [Scheider], who I have known for years, and the rest of the team – it is going to be my first race outside of the USA, and up against so many big names in the sport, but I am looking forward to the challenge and keen to get started."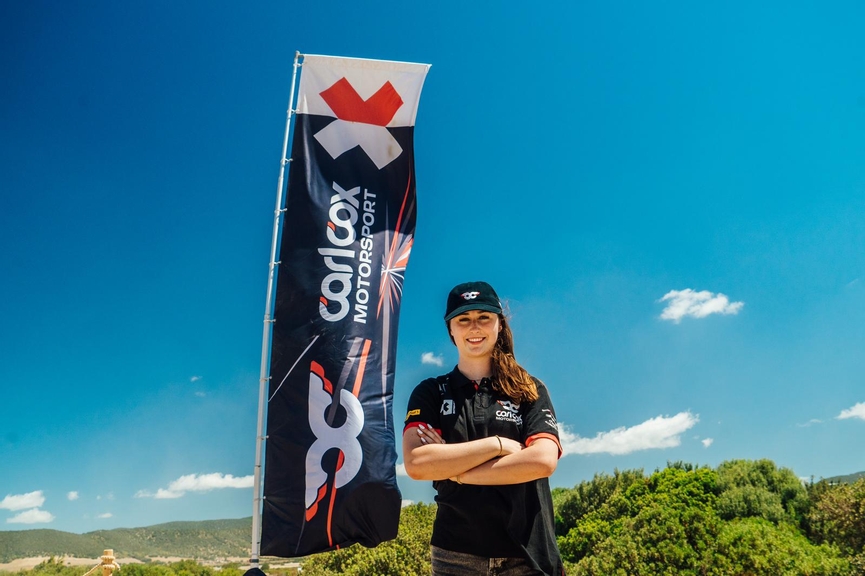 Carl Cox, Team Boss and Founder of Carl Cox Motorsport, added: "It is great to be able to welcome Lia into the team for the next round in Sardinia.
"We have been watching Lia for a while as she has already demonstrated enormous potential behind the wheel. When she became available ahead of the upcoming Island X Prix we were keen to bring her into the team, and we're looking forward to seeing how she fares alongside Timo.
"She has already been mentored by some Extreme E greats in Tanner [Foust] and Andreas [Bakkerud], so has learnt from the very best and is eager to show what she can do."

Following their podium in Scotland, Carl Cox Motorsport are currently eighth in the Extreme E Season 3 standings with 23 points from the campaign so far. The team will be hoping their new pairing of Block and Scheider will help them to climb the championship leaderboard.
James Taylor, Chief Championship Officer at Extreme E, said: "We are delighted that Lia will be making her Extreme E debut in Sardinia.
"Lia is a huge motorsport talent and her career to date has been extremely impressive. She will join a world-class group of drivers on the Extreme E roster, but I am sure will not be daunted out on the course.
"Lia's arrival into Extreme E is a particularly evocative moment for us given her father, Ken, was the first driver to race our car, when he raced a stage of the 2020 Dakar Rally."
Alon Shulman, Team Principal at Carl Cox Motorsport, said: "You can only be impressed with Lia's determination and skill behind the wheel, and be excited by her natural ability and potential. We're delighted that she has joined the team and are looking forward to welcoming her to the Carl Cox Motorsport paddock in Sardinia."
You can find out how Lia fares in her Extreme E debut for Carl Cox Motorsport at the Island X Prix next month (8-9 July). The racing action can be viewed on ITV in the UK across the weekend. Outside of the UK, please visit here for broadcaster details.