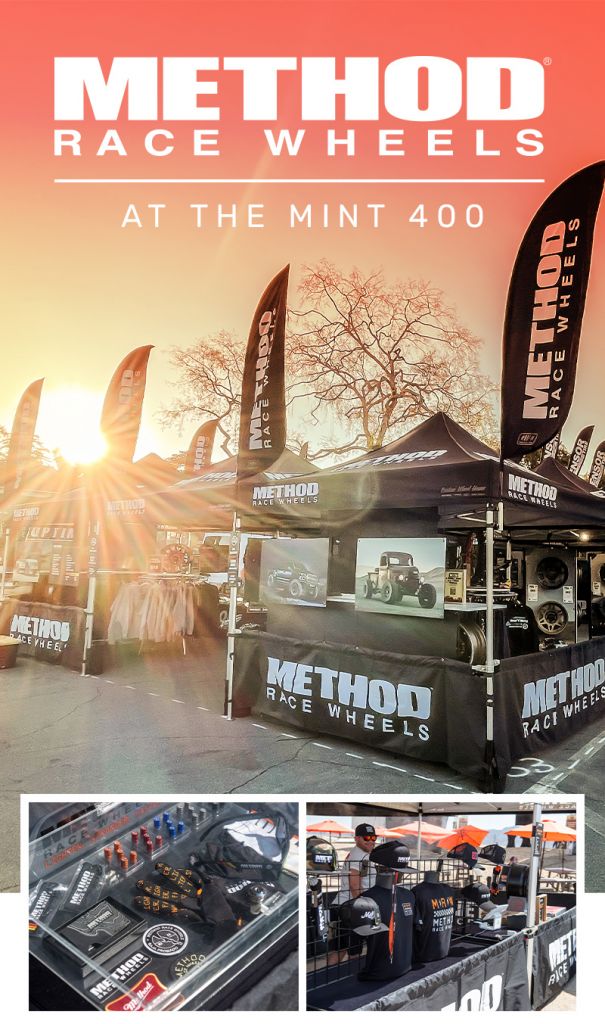 The Method Race Wheels popup store awaits you at the Mint 400. Come check out the newest wheel designs, browse product displays, and take advantage of exclusive event pricing on apparel and gear! You can find us at the intersection of Fremont and 7th in downtown Las Vegas on Thursday, March 9th. We'll also be at the Mint 400 midway behind Buffalo Bills Hotel on Friday and Saturday, March 10th and 11th.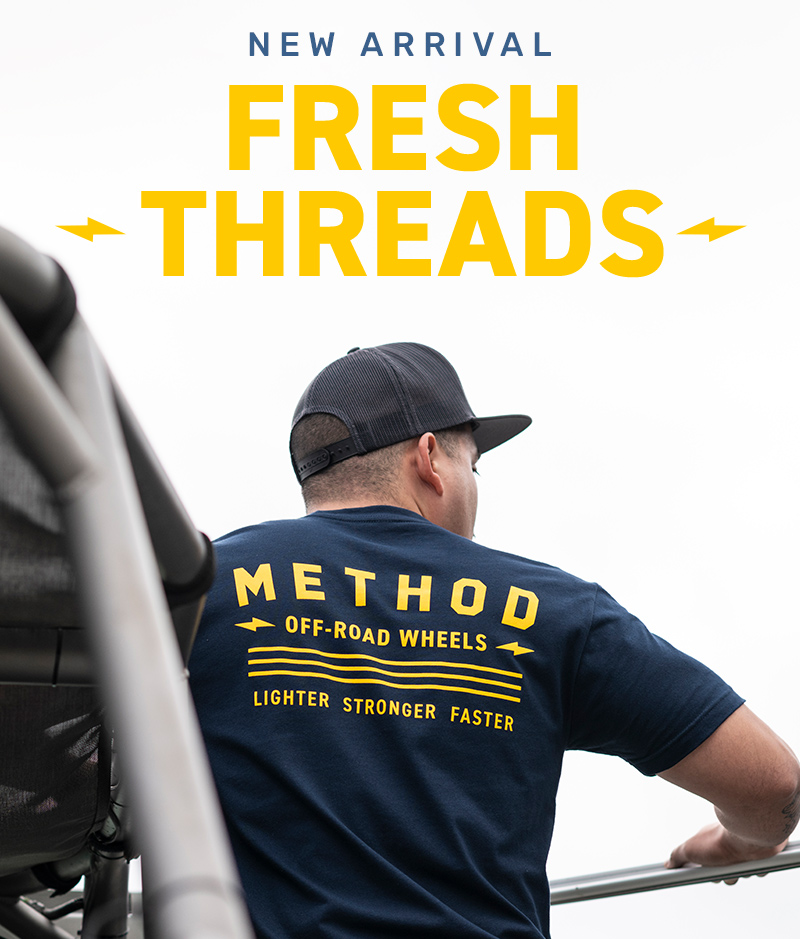 Introducing the Bolted Collection by Method Race Wheels, featuring two electrifying t-shirts and a premium trucker hat that are sure to turn heads. Don't miss out on the chance to rock these eye-catching designs for a limited time. Shop all the Method styles online or in person at the Mint 400 on Fremont Street Thursday March 9th and at the Primm midway on Friday & Saturday March 10th and 11th.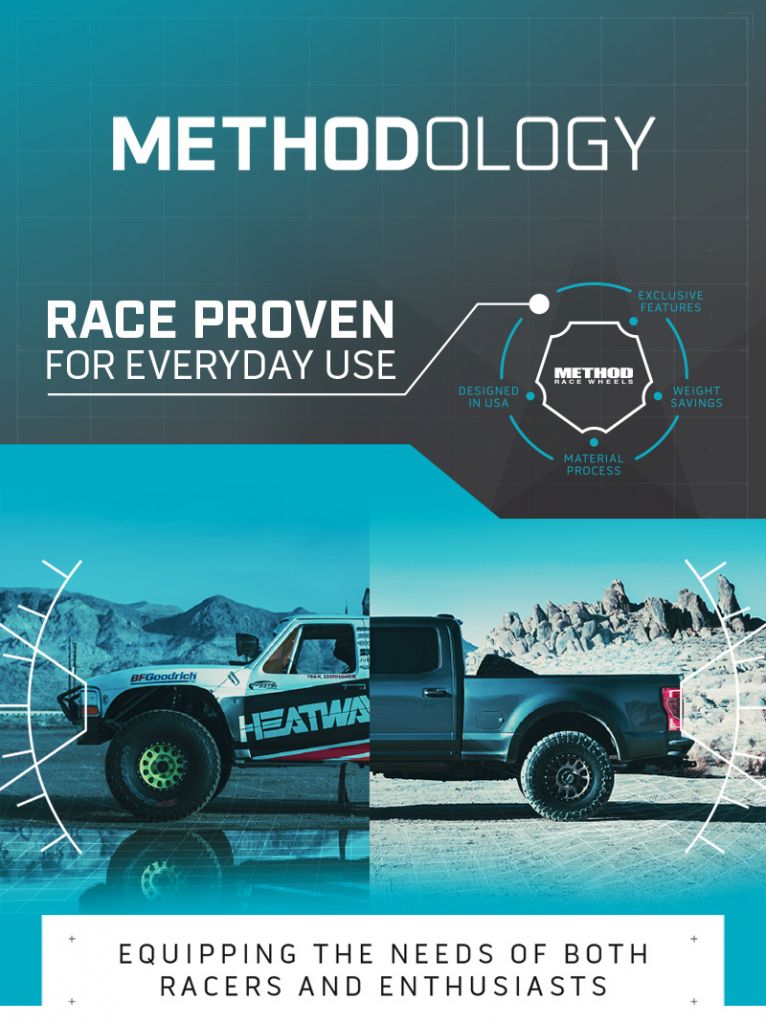 At Method the checkered flag is in our DNA. Our wheels are tested by the fastest drivers at the toughest races around the globe. We use this R&D data to refine and develop high performance products for champions and discerning enthusiasts.