Leads standings across three separate classes through first three events of 2023 season
Monster Energy athlete CJ Greaves remains a tour de force in Championship Off-Road competition after yet another successful weekend at ERX Motor Park. The most dominant driver in short course off-road racing doesn't just lead the points in Pro 4, he also tops the standings in both Pro SXS classes, thanks in part to yet another multi-win weekend in Minnesota.
Greaves' win in the Pro 4 class last Friday was his third in the first five rounds of the championship, contributing to a healthy 27-point lead over his closest competition. He swept the opening two rounds of the season at Antigo Lions Roaring Raceway, and even added a victory in the showdown between Pro 4 and Pro 2 trucks at last month's Forest County Potawatomi Brush Run from Crandon International Raceway. The #1 Monster Energy Toyota has finished in the top five in all six rounds of the season thus far, including four podium performances.
After finishing second in the standings in last year's Pro Stock SXS title chase, Greaves has found another gear with a personal best of four wins in the first six rounds of the season. ERX marked his first class sweep of the season, as he won both races by more than two seconds. That success has given him an eight-point advantage with the second half of the season fast approaching.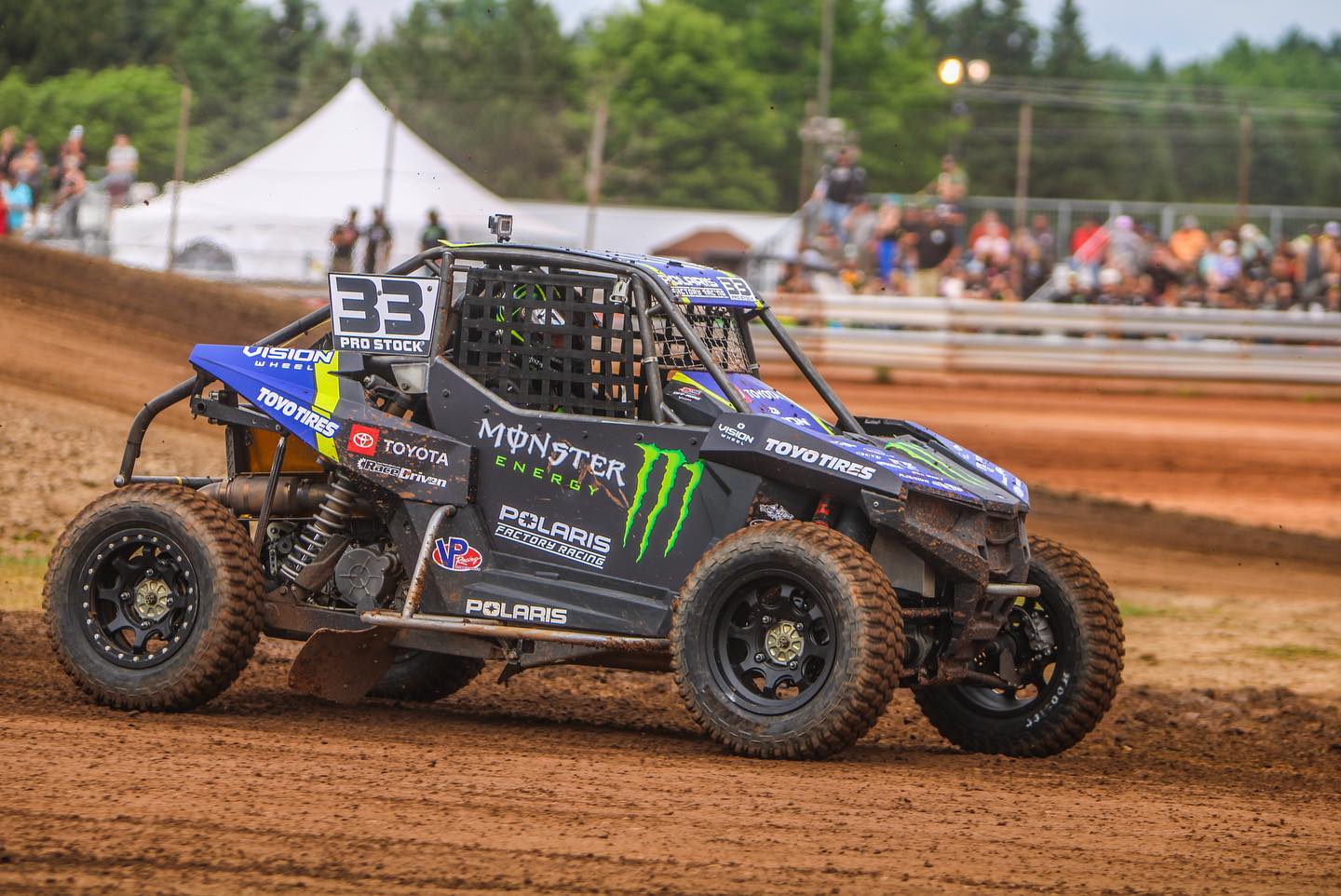 In Pro Turbo SXS, the points lead has come about in a totally different way. Greaves swept the opening doubleheader at Antigo, but it's been the consistency of five top-fives in a row to start the season that has him out front. After battling for another victory on Friday, his third place finish marked his third podium of the campaign.
ERX also marked the return of Johnny Greaves to the driver's seat of his own Pro 4 after an accident at Antigo. His nephew, and CJ's cousin, Kyle Greaves filled in for the first four rounds, putting the #22 Monster Energy Toyota on the podium on multiple occasions.
The 2023 Championship Off-Road season continues on July 29-30 at Dirt City Motorplex. In last year's event, both Johnny and CJ Greaves took podiums in the Pro 4 class, while CJ added a win and second place finish in Pro Stock SXS.