Rugged Radios returns to the California 300 as a supporting sponsor and Official Communications of the 2023 edition of the race, event officials announced today. For the second consecutive year, Rugged Radios will be on hand on the midway in Barstow during race week on October 4-8, while many of the top off-road racers in the world will utilize Rugged Radios for key race communications during the Great Golden State Off-Road Race.
"Rugged Radios has been a major supporter of our events from the Mint 400 and UTV World Championship to the inaugural California 300 last year, and we're thrilled to have them back for 2023," said California 300 CEO Matt Martelli. "When it comes to communications, reliability and durability are crucial, and Rugged products go above and beyond to make sure everyone stays connected on and off the race course. Be sure to check out the Rugged display on the midway to see the latest in off-road communications!" 
Whether you're ripping through Baja in your UTV, hitting the single track with your friends on the weekend, or taking flight in your Cessna you need communications you can trust. With nearly 30 years experience in manufacturing high noise environment communications, Rugged Radios boasts a full line of communication products. From industrial job sites to agriculture to fire & safety, Rugged Radios offers Communications For Any Environment. For more information on Rugged Radios, visit www.ruggedradios.com.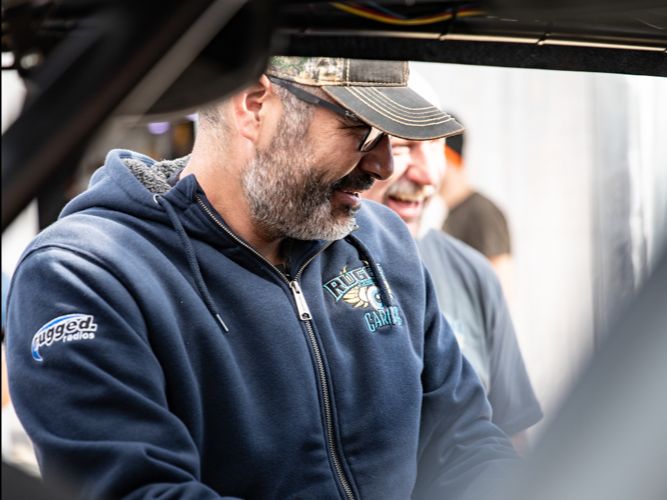 Details regarding racer registration, sponsorship packages, exhibitor vending, spectator tickets, camping and parking passes for the California 300 are live on OffRoadRacer.com.
About The California 300

The California 300 is a world-class, off-road desert race built to showcase the best off-road racers in the world. The multi-day event will be held October 4-8, 2023 in Barstow, CA and will feature a desert cleanup, multiple days of prerunning, a public poker run, an off-road festival, and two days of spectacular off-road racing on a fast, technical, and punishing 75-mile race course. An estimated 25,000 off-road and recreational enthusiasts are expected to watch over 400 race teams in 40+ classes go door to door, while Mad Media's live stream coverage will be beamed to over 500,000 viewers worldwide. The California 300 is brought to you by the team that has rebuilt The Mint 400 into one of the most successful desert off-road races in history.