Lena, WI
The CHAMP Off-Road Series visited Lena, Wisconsin's Dirt City Motorplex for Rounds 7 and 8 of the 2023 season. Eggboys came to town with a full basket and turned up the heat. Brody Eggleston and Trey Eggleston left their mark, serving up two rounds of fierce competition and racing action.
Dirt City Motorplex's tight and technical track is one of the most challenging on the circuit. Taking on the challenge, Brody Eggleston thrived in his #14 Pro Lite Chevrolet truck with a polishing performance. Brody turned up the heat on Saturday, running up front early and positioned himself in 2nd place. He showed great speed and closed the gap on the 1st place truck.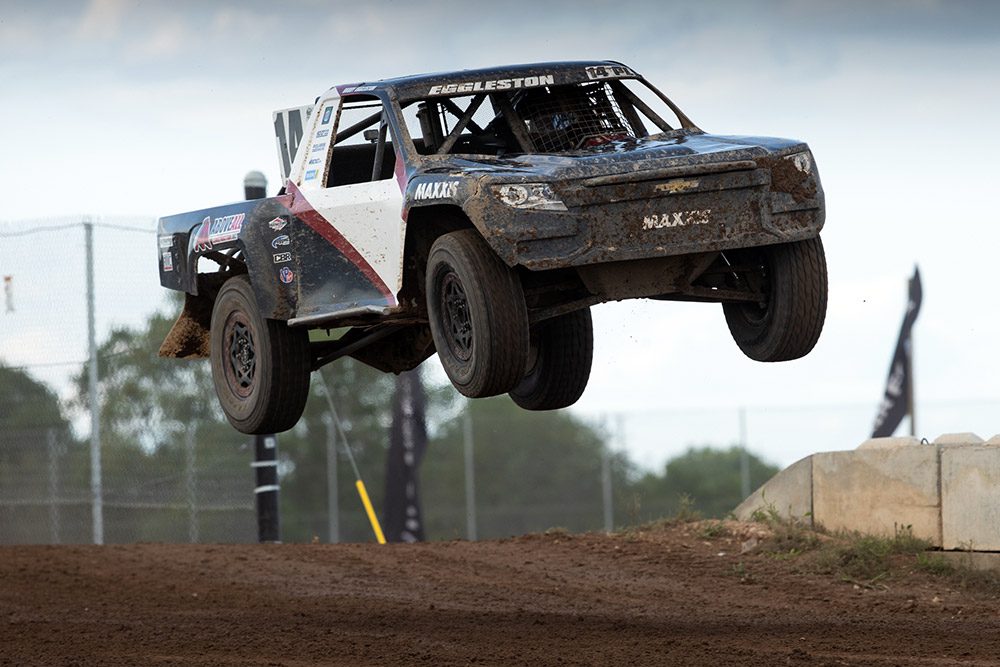 After the competition caution restart, Brody capitalized when the race leader bicycled on two wheels around a tight left-hand corner. That small mistake was all it took for Brody to jump into the lead and finish with a 1st place victory.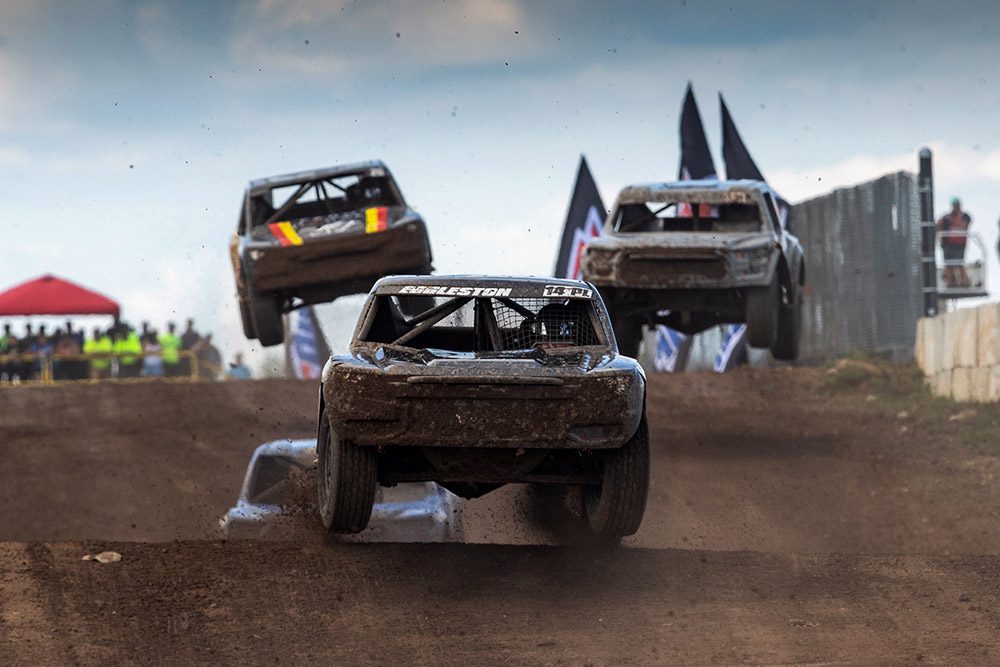 The door-to-door action boiled over on Sunday for Round 8. There was considerable drama. Luckily, Brody could stay clear of the mess behind him and kept it tight and clean for another podium and 2nd place finish.
"This past weekend in Lena was a big weekend for us after how Crandon and ERX went," Brody Eggleston explains. "The weather threw a curve ball at us, raining Friday night, but the track crew got the track cleaned up. On Saturday, I was able to capture my second career win in Pro Lite win, while following up with a 2nd on Sunday. Thanks to my team and sponsors, we are finding more speed each weekend. We want to keep this momentum going into Bark River."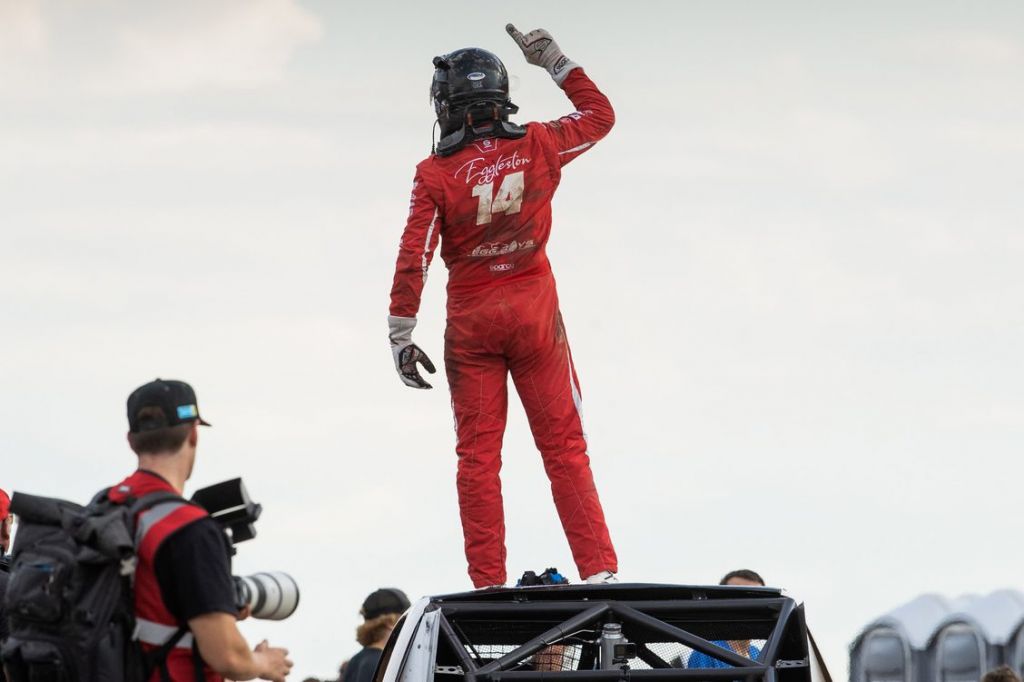 Brody has earned three 3rd place podiums, two 1st place wins and one 2nd place finish for the season. This effort currently has Brody sitting firm for 4th in the 2023 Pro Lite Points Championship.
Trey Eggleston put in a significant effort this weekend, racing his Polaris RZR RS1 in the Pro Stock SxS class. This division is spilling over with major pro-driving talent and there is no easy way to the top.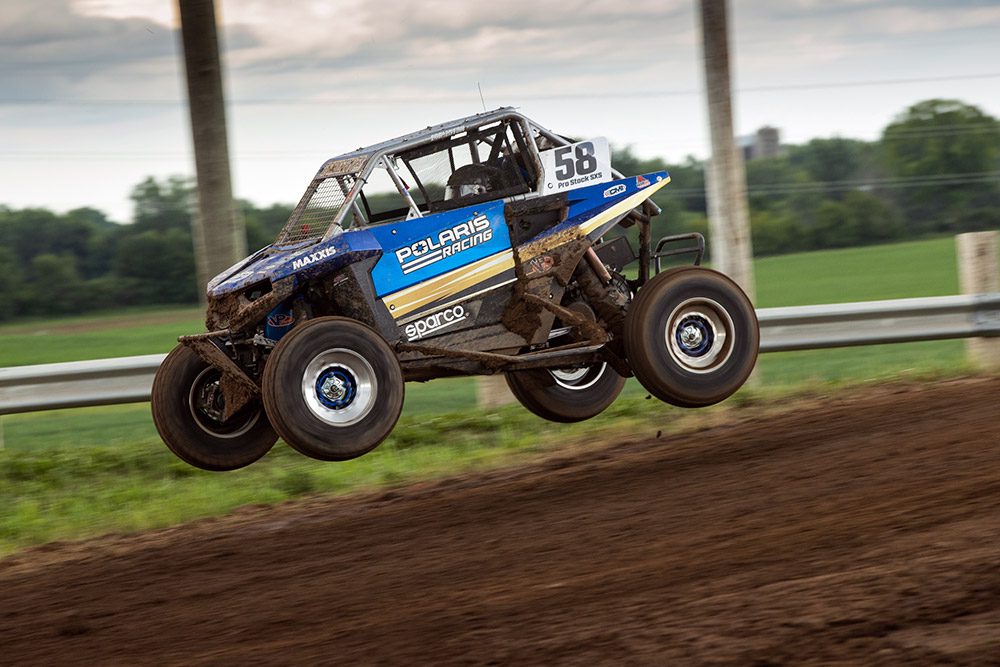 For Round 7, Trey was in 2nd place at the race start but soon fell off the pace due to a mechanical struggle. Even still, Trey pressed on and carefully managed a middle-of-the-pack finish in 9th place out of 20 cars.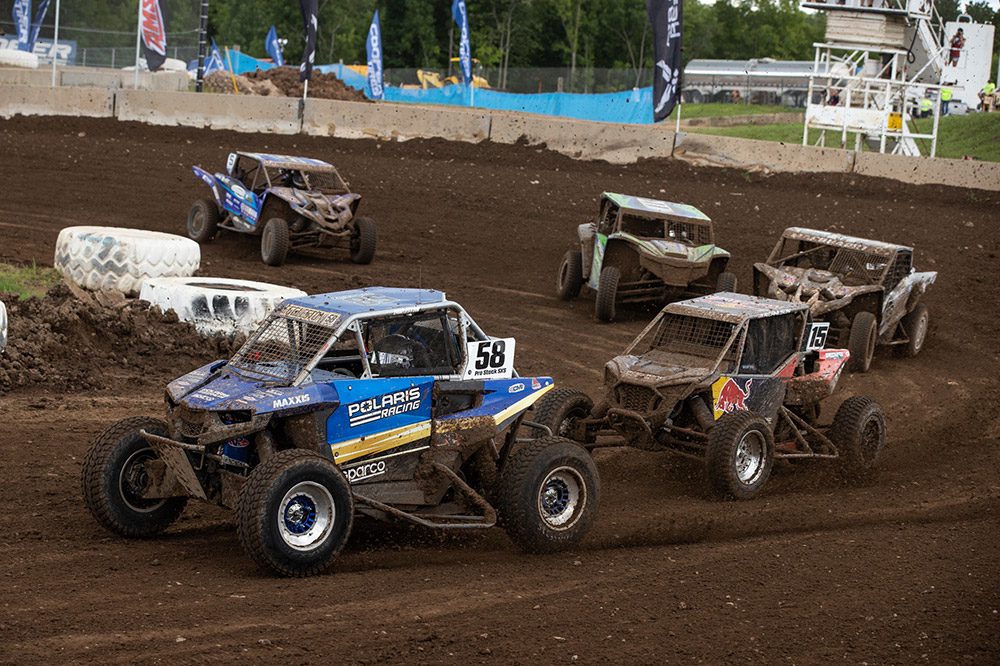 For Round 8 on Sunday, things got shaken up for Trey, but he still did not crack and pressed on to finish the race. He now sits 8th in championship points standings and is still a contender.
"It was not the race weekend we are hoping for at Dirt City," Trey Eggleston admitted."I came into the weekend with no track time due to the weather during Friday's sessions. Saturday's race put me up into 2nd early in the race, but a mechanical caused us to fall back toward the rear of the field. I had to start in the rear for Sunday's race and quickly made my way into the top 10. We got pushed out and clipped a tractor tire which caused me to lose a few spots. I raced back in the pack for the remainder of the race from that issue. It was not the weekend we wanted, but we are ready to put our heads down and will bounce back at Bark River!"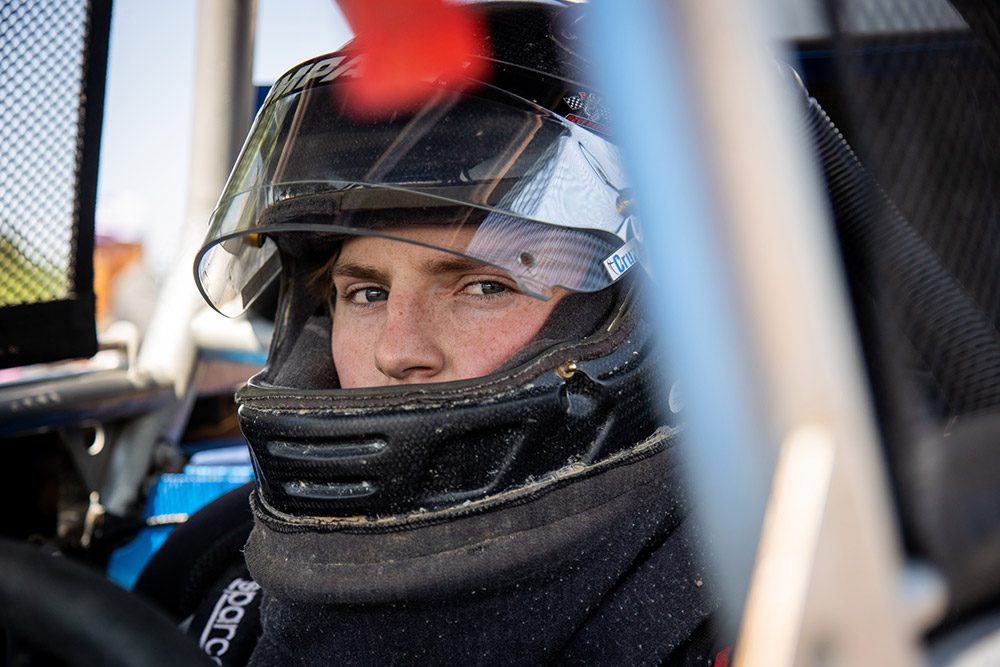 Motorsport racing is pure exhilaration for fans and enthusiasts, but for the drivers, it is the fierce competition that inspires and motivates. Off-road short-course racing is one of the most competitive of all racing disciplines and that is where the Eggboys have planted their flag.
See Eggboys Racing go mix it up at the CHAMP Off-Road Series Rounds 9 and 10 at Bark River International Raceway in Bark River, Michigan.