CHAMP Off-Road Series hosted its season finale with a last-course extravaganza at the already prestigious MidAmerica Outdoors, with significant features and terrific amenities. Unfortunately, Mother Nature served up a heaping side of wet weather at the new venue and enough to push all on-track events into one day for a consolidated Round 12 end to the season. The Eggboys benefitted from the limited track time, with Brody scoring a big Pro Lite win and Trey earning a 4th place finish in Pro Stock UTV.
Brody battled to an early lead and went heads-up with Trey Gibbs. Behind were points leaders Kyle Greaves and Madix Bailey. All the Pro Lite front runners were going at it for this last end-of-season hoorah. Brody was able to maintain the lead position at the halfway mark.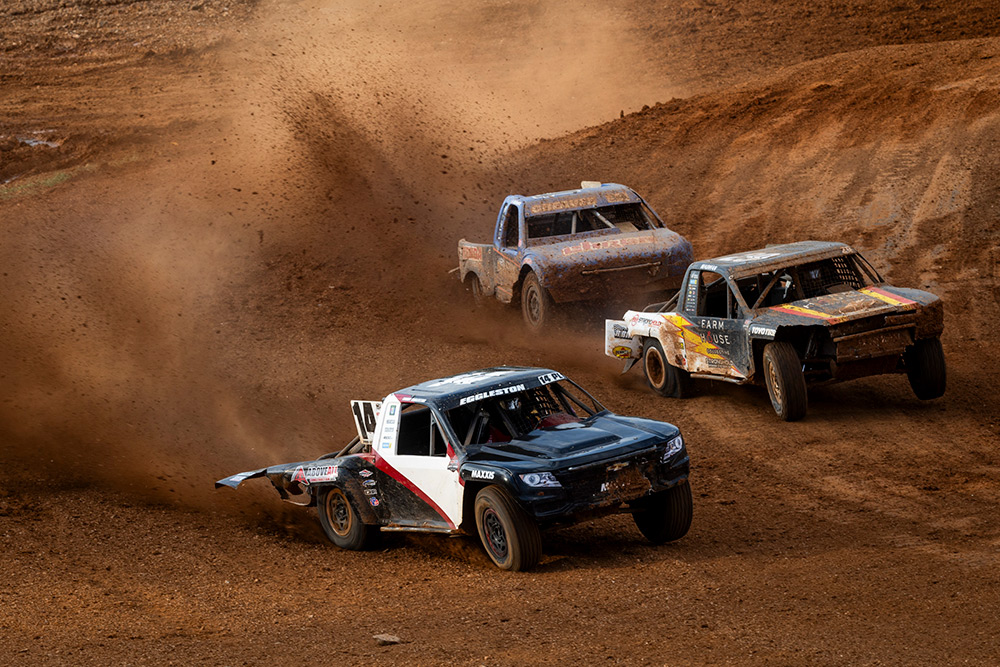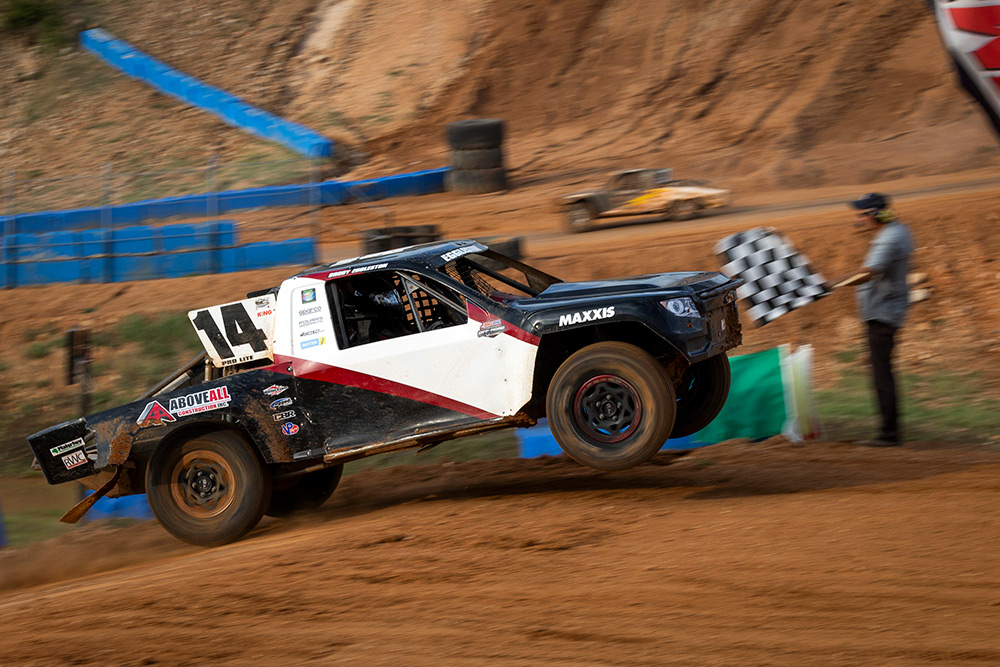 Despite the track becoming rough and throwing competitors some challenges, Brody hung on to take his 4th win of the season and 3rd in the points championship to cap off a great season.
"The last round of Champ Off-road was a crazy weekend," Brody declared. "Practice and qualifying were canceled due to weather, so we only got three laps of practice in before the race on Saturday. That was our first time on the track. I was sitting 4th in points going into the weekend. The points leader drew a four inversion, so I was able to start pole position. Off the start, I was able to get out front; then, after battling back and forth for the lead a few times, I held off the rest of the field for the win. The series decided to cancel Sunday's race due to the weather, so we finished out the season 3rd in points. It has been a fun season of progression for me, full of ups and downs, but we are ready to return to work for next year! I cannot thank my family, team and sponsors, Above All Construction, Malarkey Roofing Products, RWC Building Products, Dynamic Motorsports, Maxxis Tires, Bilstein, Polaris Racing, Sparco, CBR Performance, VP Racing Fuels, Walker Evans Racing, Rugged Radios & BOXO Usa enough for the support."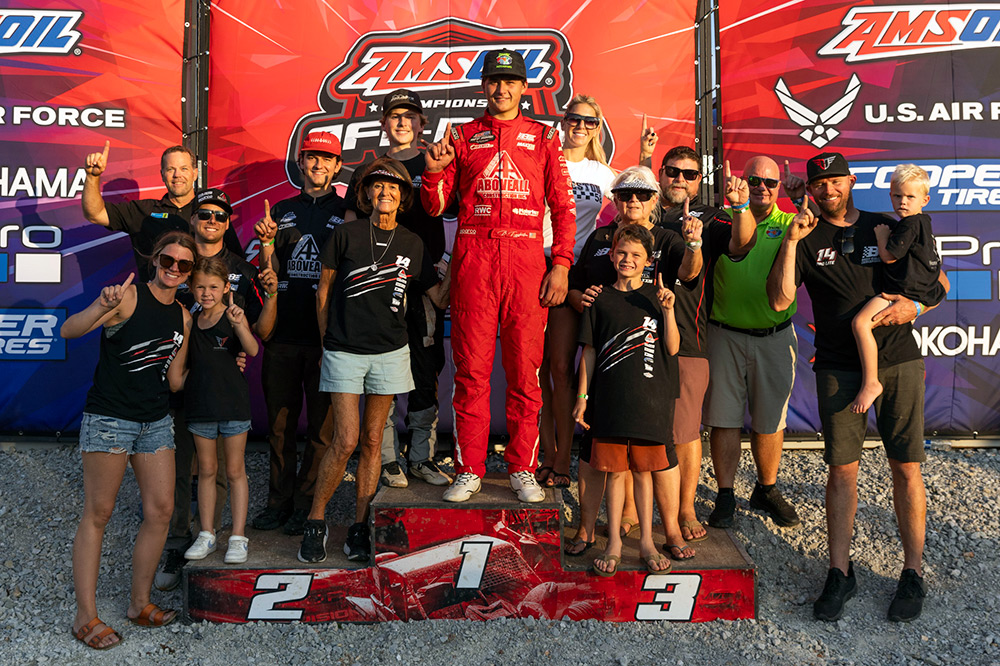 The younger Eggleston, Trey, has also learned a lot this season and now seems to have his Pro Stock SxS Polaris RZR RS1 dialed in. With 20 competitors on the track, running in the top fold is challenging.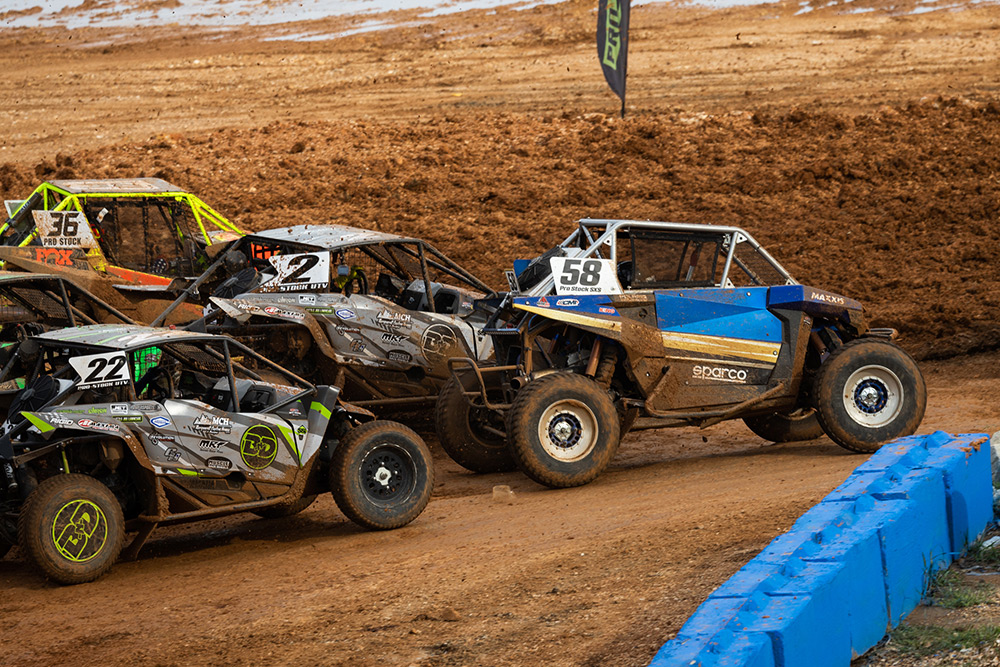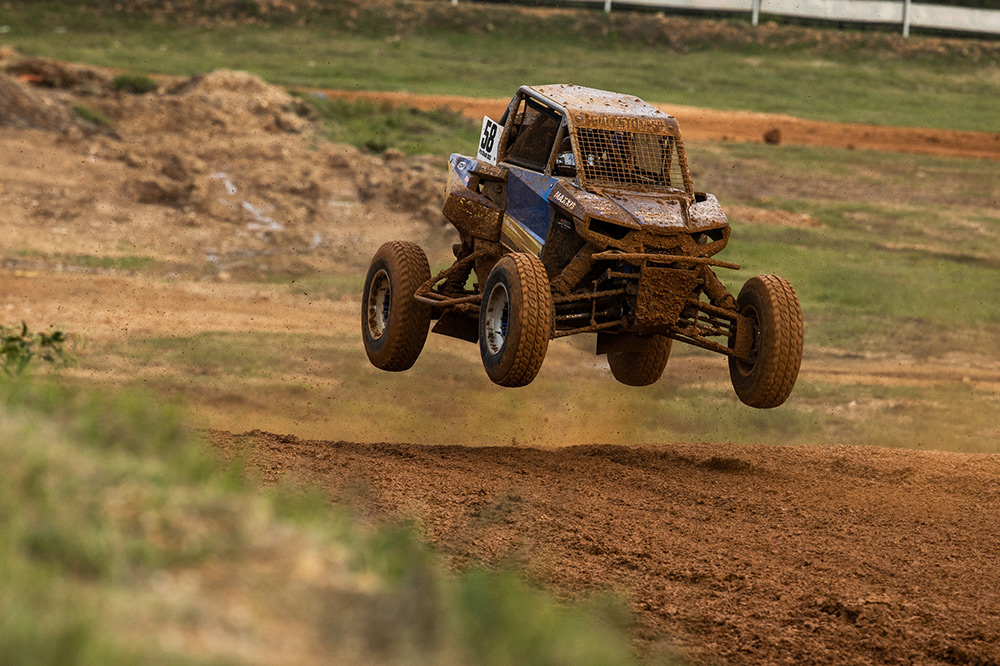 Trey has been able to lay the beat down consistently and mix it up. He did so again for Round 12 with a well-defined 4th-place finish to cap off the season.
"This past weekend at MAO was one of the better weekends for us," Trey happily shared. "We came into the weekend at a new track and facility for the final rounds of CHAMP. Due to no qualifying, we started in the 9th position and I quickly made my way into the Top 5 by the halfway mark. In the end, I was able to finish in 4th position after some hard-fought battles coming from the rear. Overall, I am thrilled with our weekend at MidAmerica after a difficult season of adversity. So thankful for my family, team and sponsors, Above All Construction, Polaris Racing, Maxxis Tires, VP Racing Fuels, Troy Adams Coaching, Sparco, CBR Performance, Cross Motorsports, Walker Evans Racing, Rugged Radios & BOXO Usa for making this season possible!"
Short course racing within the CHAMP off-road circuit can crack open and scramble the best racers' efforts. The Eggboys did more than survive the 2023 season and were able to harden their race craft and become solid competitors. These boys are seasoned talent and can run with the best in the batch. Stay tuned for details on the next event and the 2024 season schedule plans.