NTIGO, WISCONSIN – Toyo Tires secured multiple victories at the highly anticipated first race weekend of the 2023 AMSOIL Championship Off-Road (COR) series in Antigo, Wisconsin. With an impressive display of skill and determination, Team Toyo emerged triumphant, demonstrating their unwavering commitment to excellence in motorsports.
CJ Greaves, the newest addition to Team Toyo, displayed a remarkable blend of speed and precision by sweeping both PRO4 races on Saturday and Sunday, relying on off-the-shelf 35×12.50R17 Toyo Open Country A/T III tires. Additionally, Team Toyo celebrated another race win as Ryan Beat triumphed in the fiercely competitive PRO2 race on Saturday, utilizing Toyo Open Country C/T tires. On Sunday, Beat continued to impress, securing an impressive second-place finish, further bolstering the team's success.
"With the first weekend in the books, we were able to stack the results and have an incredible start to the series," said CJ Greaves. "Toyo Tires delivered unparalleled performance, and we're excited to keep the momentum going strong!"
Dominating the competition right from the start, CJ Greaves established a commanding lead in the PRO4 championship points race. In addition, Ryan Beat leads in PRO2 championship points after a phenomenal opening weekend of racing.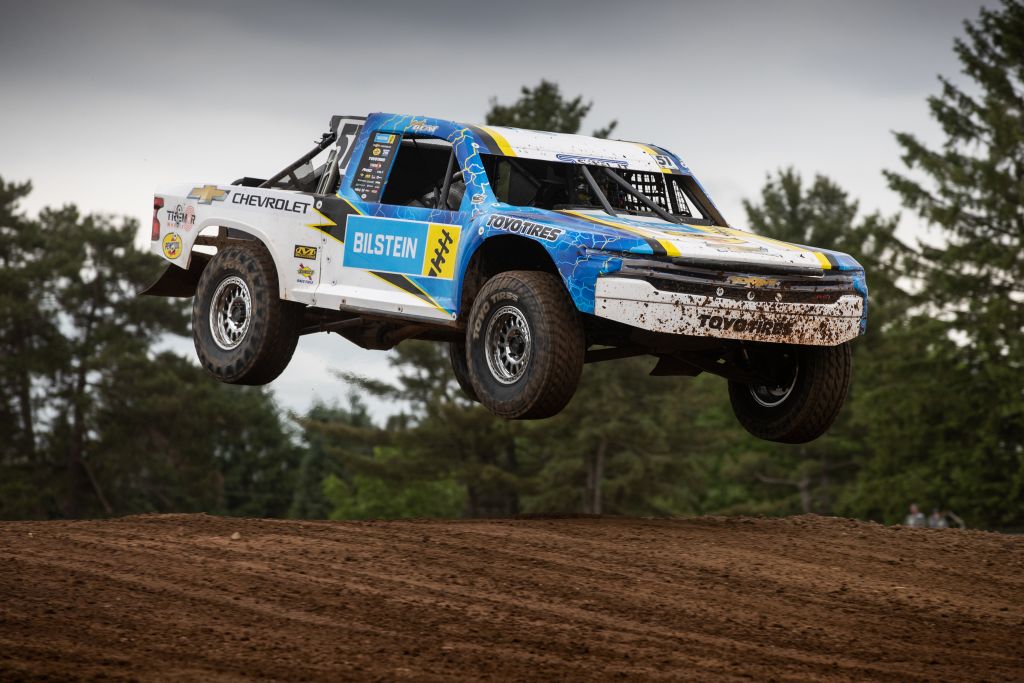 "We are incredibly proud of the outstanding results achieved during the first weekend of racing in the COR series," said Stan Chen, sr. manager, events, sponsorships and motorsports, Toyo Tire U.S.A. Corp. "Our team looks forward to carrying this momentum to the following race weekends throughout the year."
The AMSOIL Championship Off-Road will travel to Crandon, Wisconsin for The Forest County Potawatomi Brush Run on June 24-25.
To learn more about the Open Country line of tires for light trucks, SUVs, crossovers, and outdoor adventure vehicles visit ToyoTires.com.
About Toyo Tires®
Established in 1966, Toyo Tire U.S.A. Corp. represents the innovation, quality, performance, and excellent service that Toyo Tires has delivered worldwide for more than 75 years. The company offers a full line of premium tires for nearly every vehicle including light trucks, SUVs, crossovers, sports cars, luxury cars and hybrids as well as commercial trucks.  Many of the tires are built in the United States at their state-of-the-art factory in Georgia. To find the right tire for your vehicle as well as an authorized dealer, visit www.toyotires.com. You can also join the Toyo Tires community on Facebook, Instagram, and YouTube.