For the second time in three years and third time in his career, professional off-road racer Keegan Kincaid is the Red Bull Cup champion now that all is said and done at the World Championship Off-Road Races from Crandon International Raceway. One of Crandon's favorite sons, the local legend wheeled his #4 Lucas Oil/Vision Wheel/Cooper Tire Pro 2 truck to victory over a stacked field of Pro 2 and Pro 4 trucks that included numerous other past Crandon winners and stars from all forms of professional motorsport.
"I can't put into words how awesome it is to be back on top of the box here at Crandon!" said Kincaid. "Winning another Red Bull Cup is a testament to all the hard work this team has put in all year long, and the support of my family, friends, fans, and the best sponsors in the business. I couldn't do it without all of them!"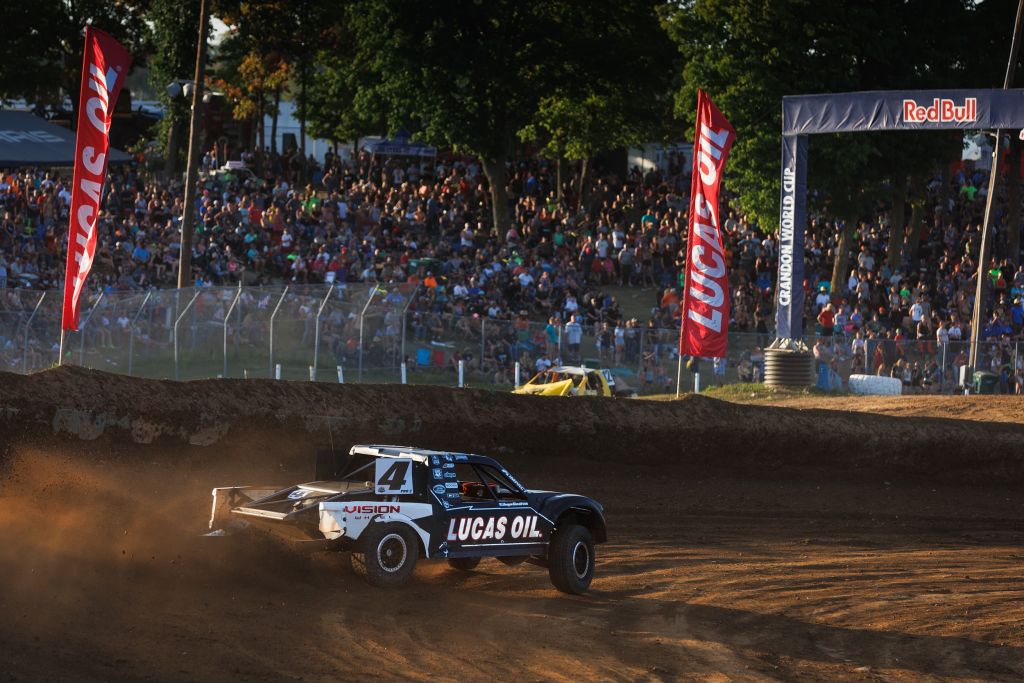 For this year's World Championship, Kincaid added yet another special livery to the annals with a new monochrome look. Mostly black, but with select chrome and red touches, the new look especially popped in the crowd of dozens of trucks that took to "The Big House" for pro racing over Labor Day weekend.
Kincaid's race action started on the right foot with a third-place finish in Saturday's Championship Off-Road race, his fourth podium finish of the COR campaign and second podium finish at Crandon on the season. On Sunday morning, he came within one spot of adding another in the Pro 2 World Championship race, finishing fourth before shifting gears to prepare for the Red Bull Cup race at the end of the afternoon.
After taking the holeshot on an aborted initial start in the Cup race, Kincaid did it again on the restart by asserting himself on the outside line while sliding into Forest County Potawatomi Turn One. He'd continue to extend his advantage over the Pro 2s with a clean track while the Pro 4 leaders fought, slowing their pursuit of the overall lead before one of the top Pro 4s broke before halfway. That combination meant that Kincaid had a nine-second advantage over the top Pro 4 in second with two laps to go, and that was more than enough of a gap for him to hang on.
Few drivers have more success in Cup races at Crandon than Kincaid, who now has five wins to his name. He earned two previous Red Bull Cup victories in 2016 and 2021, and he also has two Forest County Potawatomi Community Cup wins from June's Brush Run.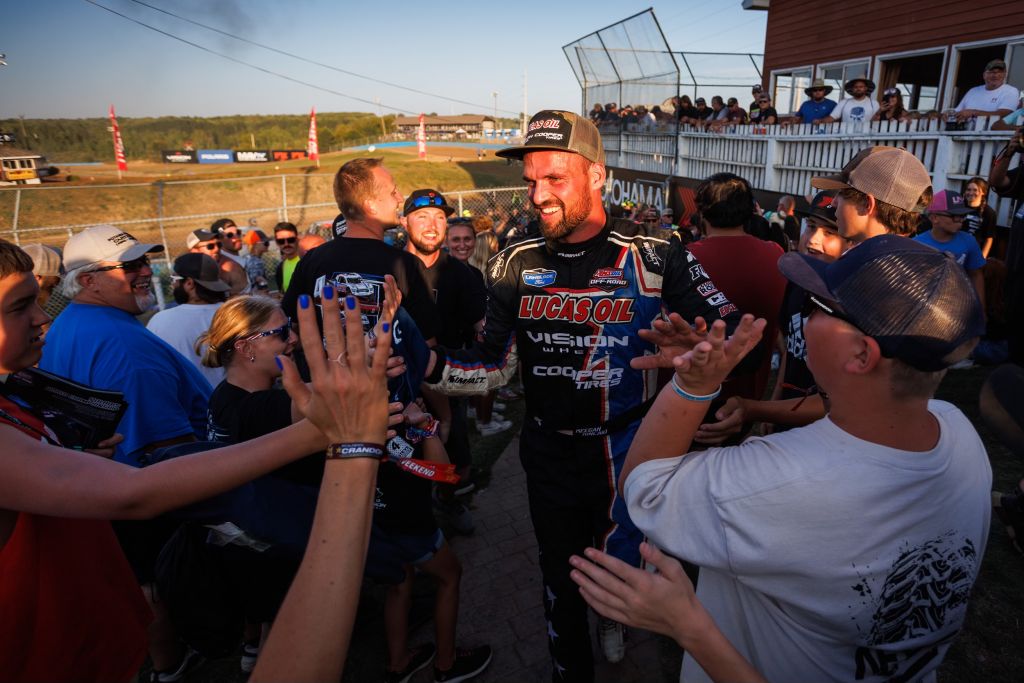 Kincaid has just one event left on his schedule for 2023: the inaugural MidAmerica Off-Road National at MidAmerica Outdoors in Jay, Oklahoma on September 23-24. Tickets for the event, the final one of the 2023 Championship Off-Road season, are available here.
Keegan Kincaid is supported by Lucas Oil, Vision Wheel, Cooper Tire, Langlade Ford, Fox Shocks, CBR, Ehren PSP, Roush Performance Products, and Impact. For more information and to stay in the loop, follow Keegan on Facebook, YouTube, and Instagram.