Johnny Johnson
Off-Road Motorsports Hall of Fame Class of 2010
Johnny won 112 races in his career, including a remarkable 15 Baja 1000 wins, but it was his love for life and willingness to help his friends and fellow racers that we'll remember the most.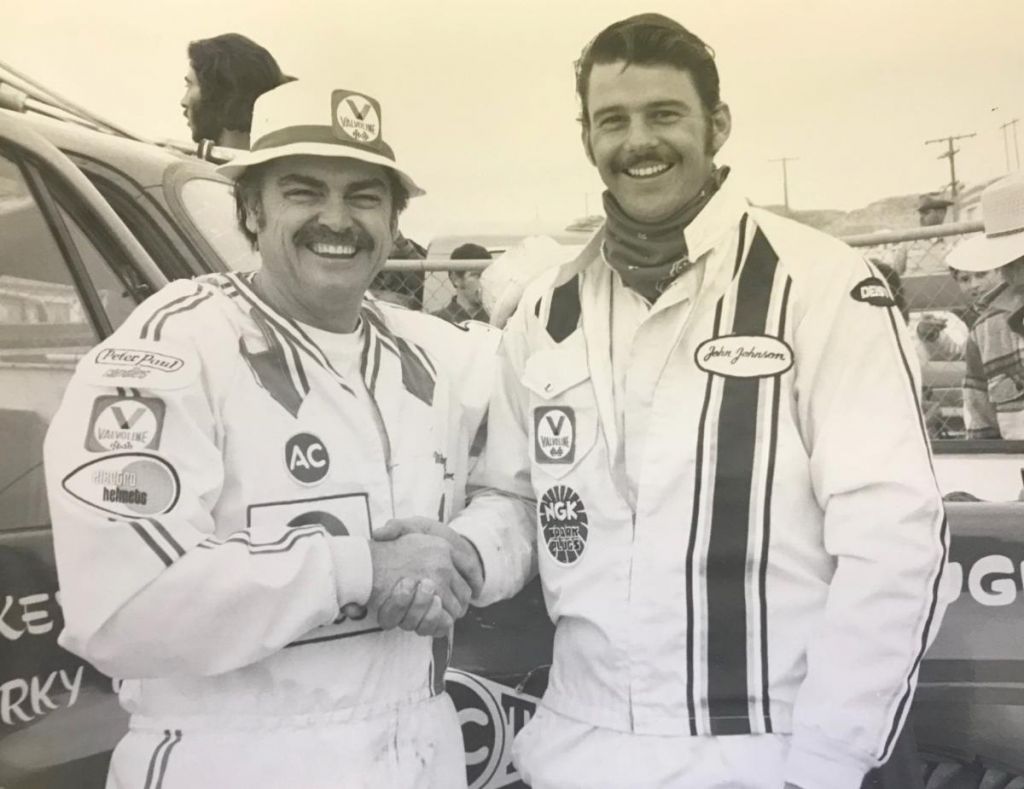 Johnny Johnson, right, with Mickey Thompson. Both would go on to be inducted into the Off-Road Motorsports Hall of Fame.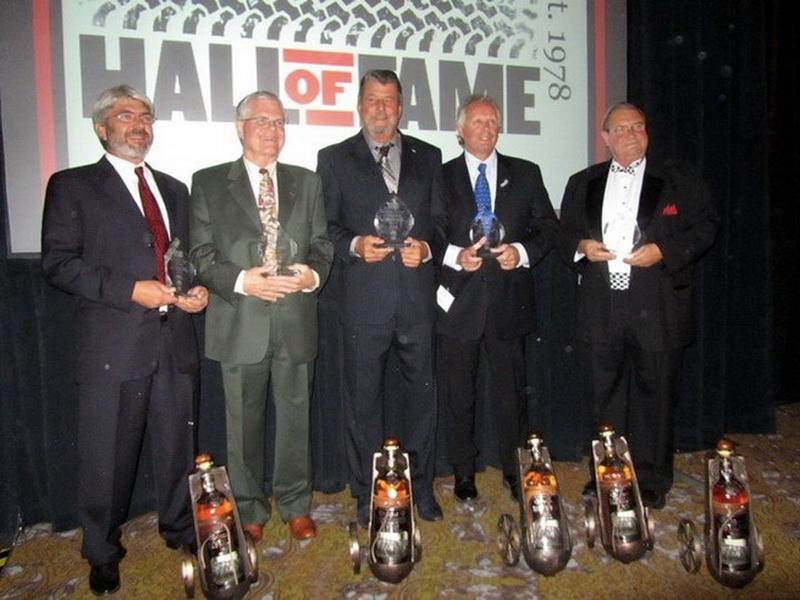 Johnny Johnson, center, at his 2010 induction into the Hall of Fame. L-R: Rick Pewe, Peter Brown, Johnny Johnson, Chris Haines, Bob Ham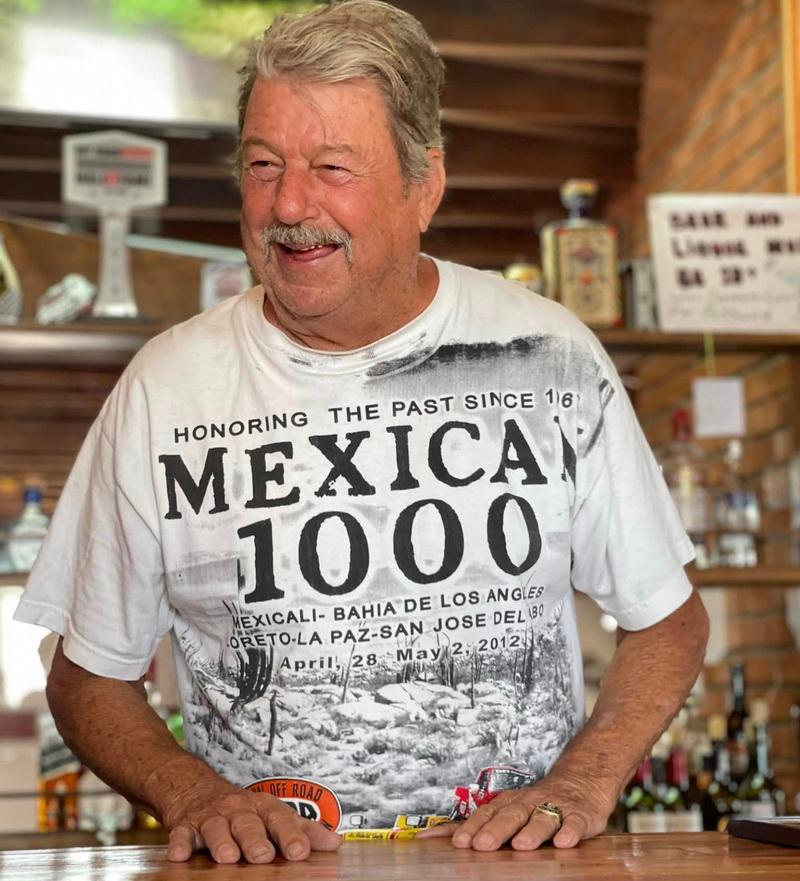 Vaya Con Dios, Johnny Johnson
1943 – 2013
Thank you to our friends a Slow Baja for this wonderful recent photo of Johnny at Lynn Chenowth's Legacy Lodge. Used with permission.
All of us at the Hall of Fame send our condolences to Johnny's family, and his many friends and fans.