Branden Sims and Kristen Matlock Round Out Podium Finishing Second and Third Respectively, Behind the Wheel of the Polaris RZR Pro R
MINNEAPOLIS, MN (June 5, 2023) –  This past weekend, the Polaris Factory Racing team took on the 55th running of the SCORE Baja 500, with Brock Heger putting forth a masterful performance behind the wheel of his RZR Pro R Factory, racing unchallenged to secure the UTV Overall and UTV Open Class victories. This marks the team's second consecutive victory over the course of its first two races. Fellow Polaris-supported racers Branden Sims and Kristen Matlock rounded out the podium, finishing second and third in their race-modified RZR Pro R.
With the 473.67-mile loop style course starting and ending in Ensenada, the day was determined by who could come away unscathed by the grueling Baja desert terrain. When the race got underway, Cayden MacCachren started fourth, Austin Weiland was fifth and Heger was eighth. The three began skillfully navigating their way through the field, quickly moving to the front where a battle ensued with Polaris racer Wayne Matlock. By the 100-mile mark, the three factory racers were setting an impressive pace with Weiland in the lead physically, and Heger, who sat in third, leading based on adjusted time. Meanwhile, MacCachren was running fourth. By mile 195, Heger had made a pass on Matlock to move into the physical lead and from there he began pulling away.  Solidly in control of the race, Heger put his head down and charged forward, ultimately crossing the finish line 15-minutes ahead of Sims. Weiland and MacCachren both navigated through the demanding course, successfully completing the race and crossing the finish line in ninth and 14th respectively.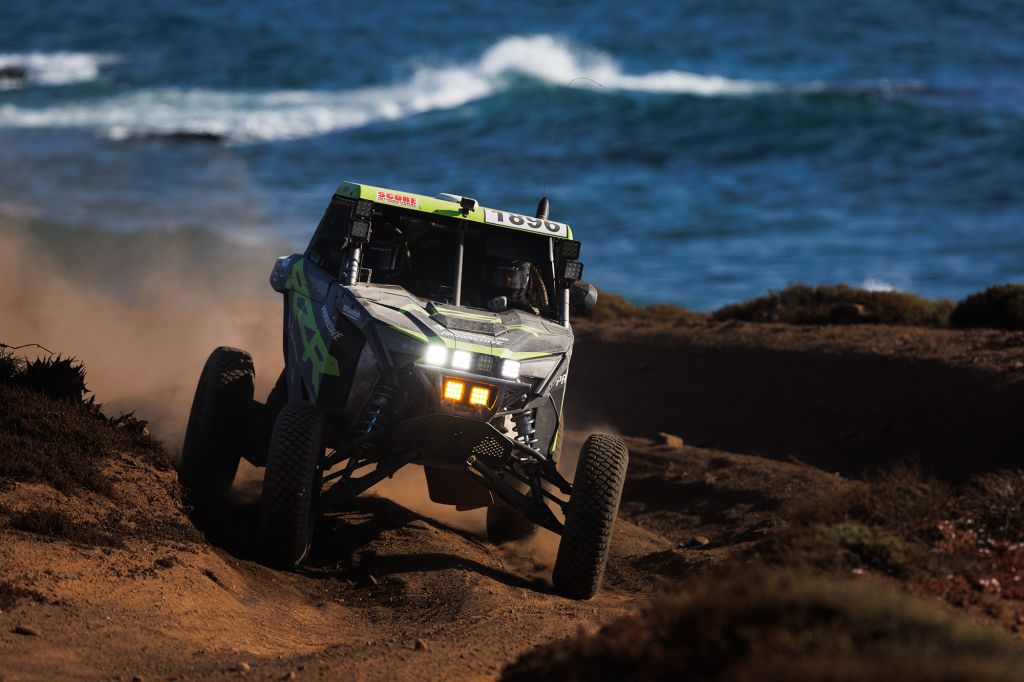 "After a solid showing at the San Felipe 250, the team came into this weekend determined to make another statement, and that's exactly what we did," said Alex Scheuerell, Polaris Factory Racing Technical Director. "Brock drove incredibly smart and smooth all day, reinforcing his status as one of the truly elite young drivers in our sport, and we're extremely proud of the preparation, hard work and dedication he continues to display day in and day out."
"Taking both the overall UTV and class win at the Baja 500 is totally surreal for me," said Heger. "I'm excited for the entire Polaris Factory Racing team. To have come away with victories in both of our first two races is an amazing accomplishment. My RZR Pro R Factory was absolutely flawless today, and it's incredible to think that this machine is only going to get better the more we test and the more we race."
The Polaris Factory Racing team will be back in action at the Best in the Desert Vegas to Reno on August 16-20, 2023.
To learn more, please visit Polaris.com/RZR or join the conversation and follow on Facebook sm, Instagram sm, YouTube sm and Twitter sm.