Best In The Desert's fourth race in the 2020 series is less than three weeks away and everyone from racers to fans to the residents of Laughlin, NV is waiting with bated breath.
Jagged X National Desert Cup Presented by Quantum Motorsports will take place on the weekend of March 20-22, 2020 and the racing will be hot and heavy. With a new sponsor, a new name, and a new supercross racing format, it is one of the most anticipated Best In The Desert races of the year. And Laughlin, NV is again excited to host such a thrilling off-road desert race; the town is teeming with anticipation.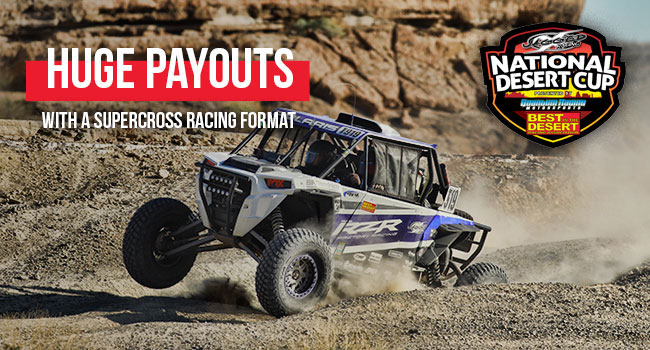 Open to bikes, quads, and UTVs, the Jagged X National Desert Cup Presented by Quantum Motorsports is a crucial race for season championship points. Add in the amount of prize money available for class winners totaling $18,000 and all can agree, the stakes are high.
The class payouts are as follows:
Desert Races
1st Overall Bike/Quad – $400
15th Overall Bike/Quad – $150
1st Pro Turbo – $10,000
1st Pro Production – $3000
1st Unlimited – $2000
10th Overall Pro UTV – $1000
Rally UTV – $500
Short Course
1st Turbo – $400
1st 1000 Production – $400
20th Overall – $150
The prize money listed is being donated by Long Investment and Quantum Motorsports, two big-name sponsors that are new to the Best In The Desert team and affirm that the Association is always growing. This money is being added on top of Best In The Desert's class payouts.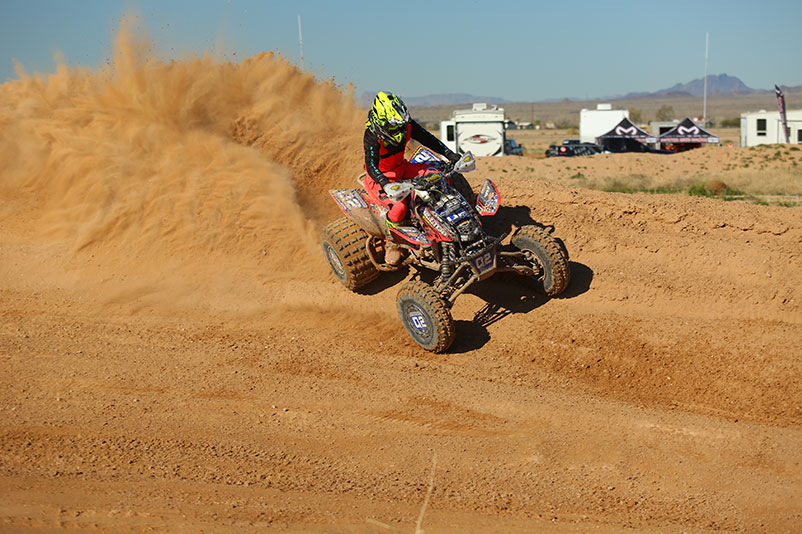 "It is truly awesome to have great companies like Long Investments and Quantum Motorsports get involved," said Operations Manager Donald Jackson. "$18,000.00 in prize money is a big payout and that is in addition to normal class payout except in the Pro Turbo Class. With every Pro entry that signs up, Best In The Desert puts more money back into Class payouts. In addition to having great 1st place money, we wanted to reward those who did push through adversity and finished Top 10 Overall in UTVs and Top 15 Overall in Bikes and Quads so we set aside bonus money for those positions as well."
Best In The Desert is always trying new and exciting things by thinking outside the box as to how to make events better for participants and spectators. It's easy to follow the same format time and time again but change keeps the team motivated, excited, and driven to provide the best racer and fan experience possible. The Jagged X National Desert Cup Presented by Quantum Motorsports is another example of creativity. With heat races, last chance qualifiers (LCQs), and main events, the excitement will be non-stop.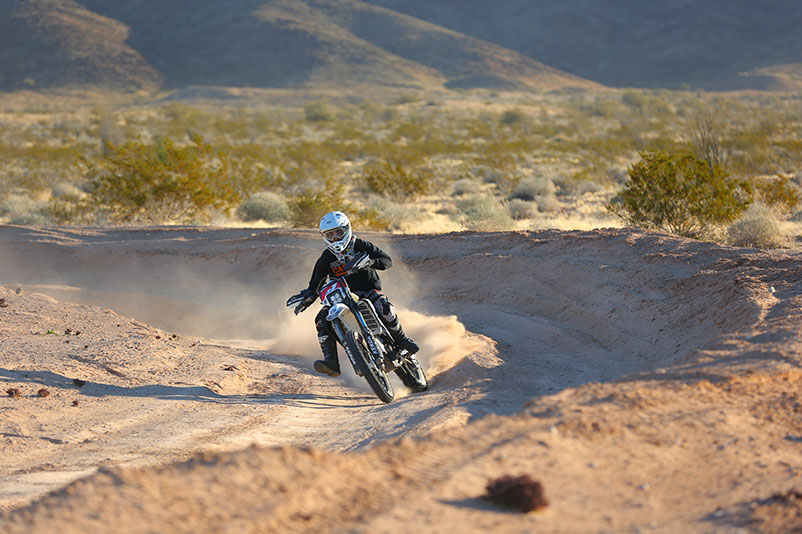 Laughlin, NV visitors will also be excited to learn about all the fun things happening in town during the race including a Daughtry concert Saturday night, March 21, 2020, for which Best In The Desert will be raffling off tickets to one lucky race contestant.
Plus, the month of March is arguably the best time to visit southern Nevada. The weather is beautiful and there are plenty of things to do outside the casinos and resorts including exploring the grand Colorado River by boat, kayak, or jet ski, visiting the Hoover Dam right over the Nevada/Arizona border, playing a game of golf at Laughlin Ranch, or checking out the beautiful vistas in the nearby Black Mountains.
Spectators and competitors can learn more about Laughlin by going to VisitLaughlin.com.
For information regarding the race, visit: https://bitd.com/race-event/2020-national-desert-cup/
All in all, everyone is stoked for this next race.
Can't wait to see you in beautiful Laughlin in a few weeks!