Professional off-road racer and Crandon native Keegan Kincaid only needed two events to put his all new Pro 2 truck on top of the box, and he was able to do it in front of tens of thousands of his hometown fans on Saturday afternoon at Crandon International Raceway. The #4 Lucas Oil/Cooper Tire/Vision Wheel machine was the class of the field in this year's Forest County Potawatomi Brush Run, bringing the former class champion to a cathartic victory.
"I couldn't be more excited about getting back on top of the box at Crandon!" said Kincaid. "The whole team put in a ton of effort over the offseason to get us back into winning form with the new truck, and getting to score that first win in it in front of the home crowd just makes that effort even sweeter. The Pro 2 class gets more competitive every year, but a result like this proves that we're a threat to win anywhere we go."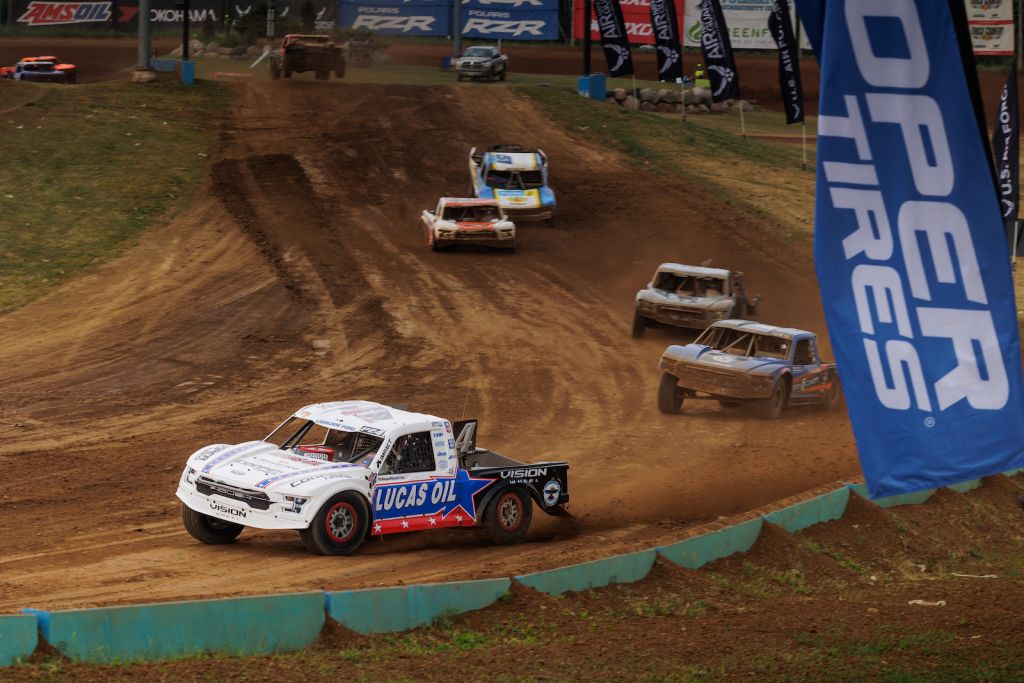 Kincaid's win was his first in the class since the 2021 season finale, also at Crandon, where he also scored his most recent title. After blasting through Forest County Potawatomi Turn One unchallenged, he'd lead every lap both before and after the race's mandatory halfway caution to take the win. It was undeniable validation of the team's effort in building a new truck over the offseason, especially after setting a strong pace in the opening round of the season at Antigo Lions Roaring Raceway.
With the first win of the season in the books, Kincaid now sets his sights on a return to ERX Motor Park and the ERX Off-Road National on July 14-15. In 2020, Kincaid scored a double podium at the Minnesota track on the way to a runner-up finish in the final championship standings.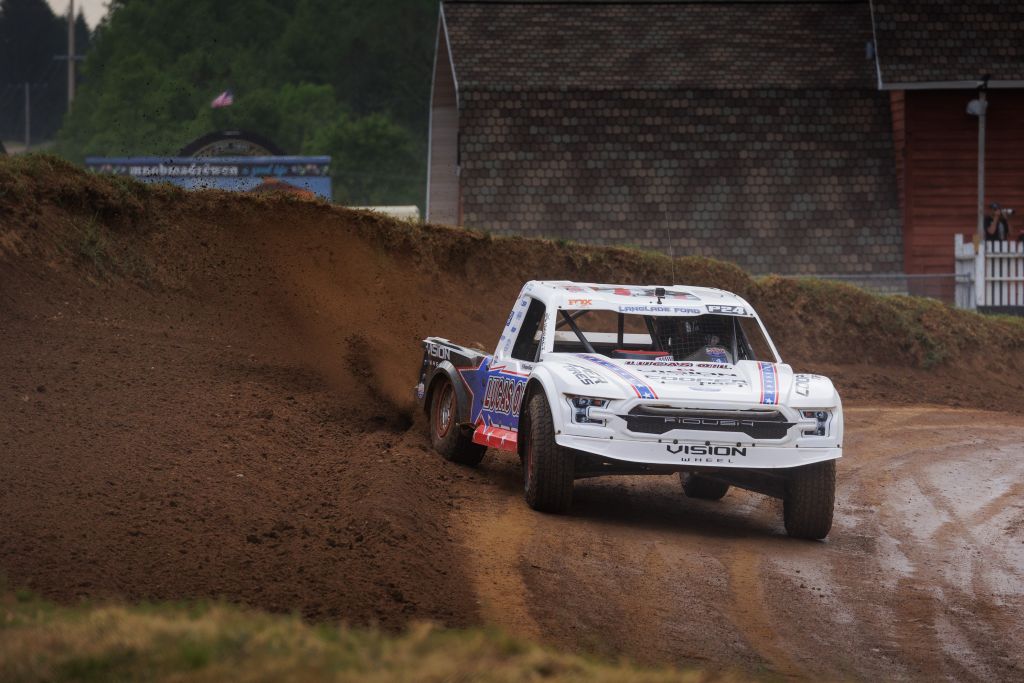 Keegan Kincaid is supported by Lucas Oil, Vision Wheel, Cooper Tire, Langlade Ford, Fox Shocks, CBR, Ehren PSP, Roush Performance Products, and Impact. For more information and to stay in the loop, follow Keegan on Facebook, YouTube, and Instagram.