Keegan Kincaid returns to Championship Off-Road Pro 2 action from his home track at Crandon International Raceway this weekend, as Championship Off-Road enters its biggest event of the year with the 54th Annual World Championship Off-Road Races. The driver of the #4 Lucas Oil/Vision Wheel/Cooper Tire Pro 2 truck has had plenty of success at The Big House over the years, and after taking his first win of the season here in June, he's ready to go for more this Labor Day weekend.
"There's nothing like racing in front of a hometown crowd at Crandon!" said Kincaid. "The World Championship is the biggest event of the year, and there's nothing more special than taking a victory on a weekend like this. Whether it's Saturday's race, Sunday morning's Pro 2 World Championship, or the Red Bull Cup race on Sunday afternoon, we've got the truck to take home the hardware this year, and we proved that at the Brush Run back in June. Now it's time to finish the job with another big win at The Big House!"
Kincaid is no stranger to standing on top of the box at Crandon, especially in the Red Bull Cup race that pits Pro 2s and Pro 4s against one another. He's won it twice in his career, first in 2016 and most recently two years ago. He's also got two Cup race wins in June's Forest County Potawatomi Brush Run, making him one of the most successful racers at Cup events on the entry list this weekend.
Always popular among the local fans, Kincaid gave them plenty of reason to smile in the first Crandon event of the year thanks to a win at the Forest County Potawatomi Brush Run. It was Kincaid's first win in his new truck that was built for the 2023 season. His most recent podium of the season came last month at Bark River, where he scored a second place finish in Saturday's action.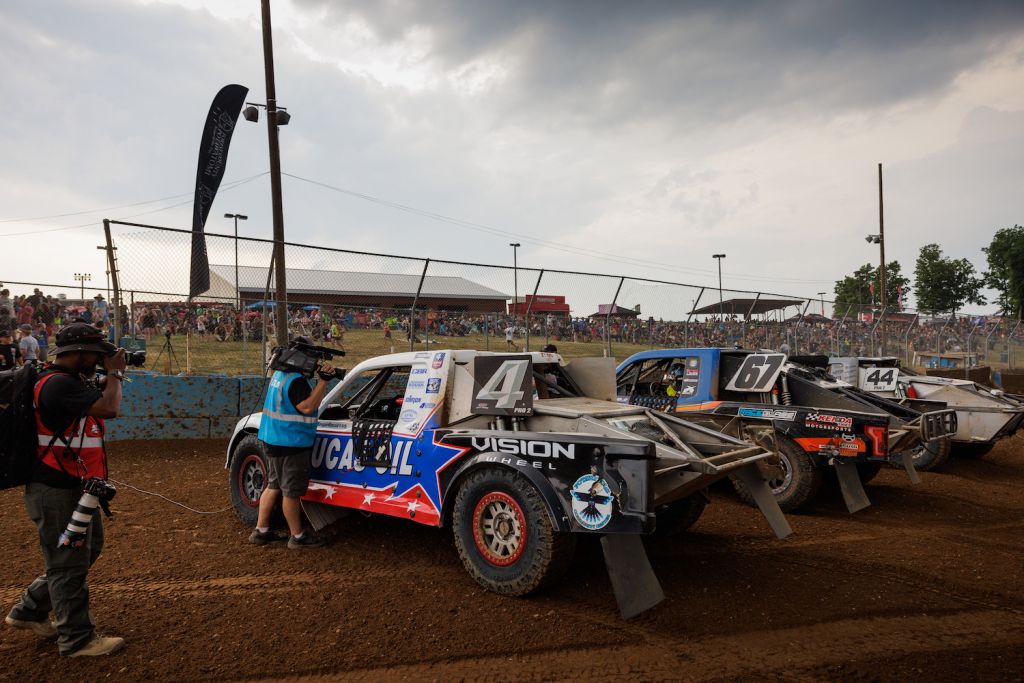 Following Thursday's practice and qualifying, Kincaid will compete in his first race of the weekend on Saturday at 5:35PM. Sunday will see him line up for two races: the Crandon Pro 2 World Championship at 11:15AM, and the Red Bull Cup race at 6PM (opening ceremonies at 5:30). FloRacing will carry live coverage of the event all weekend long.
Keegan Kincaid is supported by Lucas Oil, Vision Wheel, Cooper Tire, Langlade Ford, Fox Shocks, CBR, Ehren PSP, Roush Performance Products, and Impact. For more information and to stay in the loop, follow Keegan on Facebook, YouTube, and Instagram.