For the second consecutive year, King Shocks will return to the 2023 California 300 as a supporting sponsor, event officials announced today. King will be on hand on the Start/Finish Line Midway throughout race week, which returns to Barstow, California on October 4-8, while King-equipped racers will compete for race victories throughout numerous classes.
"King Shocks is one of many partners from last year's inaugural California 300 that we're thrilled to have back," said Mint 400 CEO Matt Martelli. "Year after year, top off-road racers at all levels rely on King products to conquer the desert, and they'll be on many of the top entries in this year's race as always. Be sure to check them out on the midway before watching their racers in action and seeing if they can defend last year's overall win!"
"All of us at King Shocks are excited to have racing back in Barstow with the second annual California 300," said King Shocks owner and president Brett King. "It's our testing grounds for our suspension systems, so we're always excited to compete here. We can't thank the Martelli Brothers and the whole Mad Media team enough for bringing back racing to Barstow in a professional manner, and we're looking forward to another great race this year!"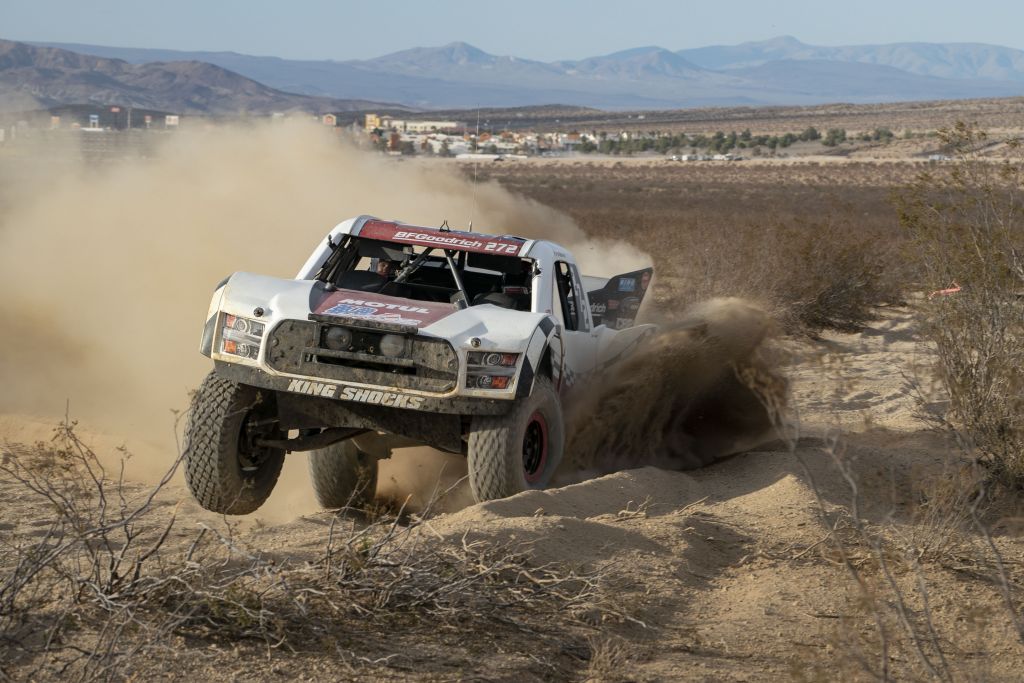 Last year's inaugural California 300 saw Grabowski Brothers Racing take the overall event victory while riding on King Shocks, despite competing in the Unlimited Truck Spec class rather than the more powerful Unlimited Trucks. They'll be back to defend their victory, while other King-backed racers will also look to complete a sweep of Unlimited Truck wins in the inaugural Unlimited Off-Road Racing Triple Crown; Adam Householder and Eric Hardin won the first two races of the year, and both will be on hand to battle for the victory and class title in Barstow.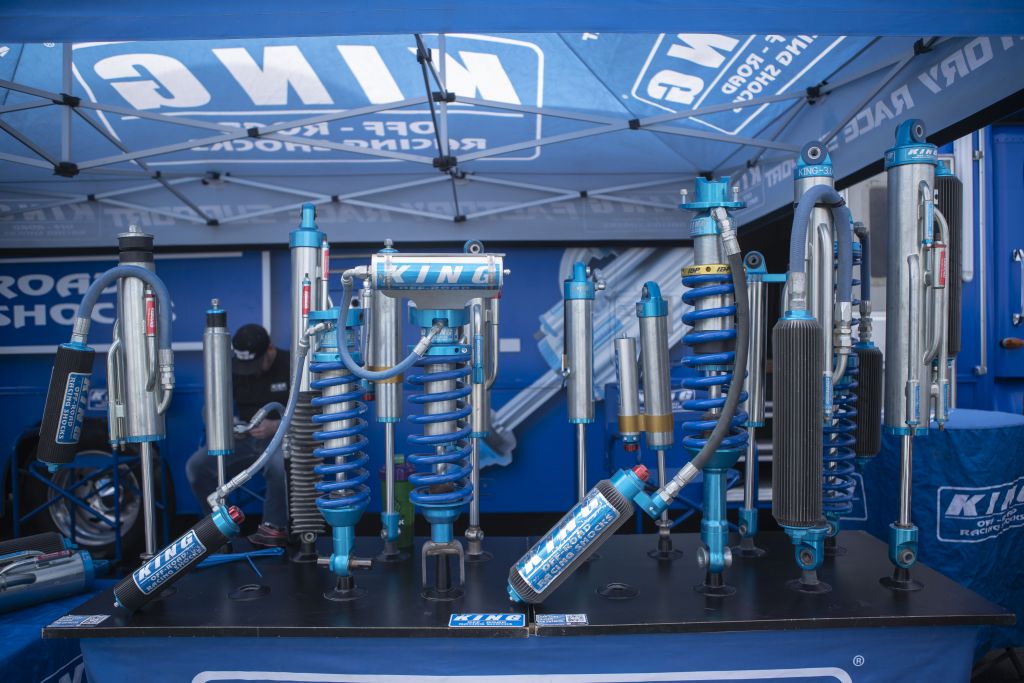 King Shocks is a manufacturer and servicer of custom made adjustable and rebuildable automotive shock absorbers and performance racing products for utility vehicles, OEM replacement and professional racing use. Our company prides itself on putting quality, performance and customer service above all else. Every product we sell is the result of constant testing and development done with top racers in competition worldwide. This real world testing exposes our designs to a level of abuse and destructive forces that cannot be duplicated in a laboratory. Our "hands on" experience enables us to make rapid design advancements others haven't even dreamed up yet.
Our product line consists of Coilover, Bypass, and Smoothie shocks as well as Bumpstops, tools and racing jacks. Our OEM and UTV upgrade kits offer serious performance upgrades and simple bolt-on installation. They are available for stock vehicles or those modified with aftermarket lift kits or long travel suspensions.  King Shocks are serviced using simple hand tools when the time comes. You can order a seal kit and return them to factory fresh condition yourself or send them to the factory for service. All parts used in our products are machined in house at our Garden Grove, California facility from billet alloy materials on precision equipment to exacting standards and hand assembled by our trained technicians. For more information on King Shocks, visit www.kingshocks.com.
Details regarding racer registration, sponsorship packages, exhibitor vending, spectator tickets, camping and parking passes for the California 300 are live on OffRoadRacer.com.
About The California 300

The California 300 is a world-class, off-road desert race built to showcase the best off-road racers in the world. The multi-day event will be held October 4-8, 2023 in Barstow, CA and will feature a desert cleanup, multiple days of prerunning, a public poker run, an off-road festival, and two days of spectacular off-road racing on a fast, technical, and punishing 75-mile race course. An estimated 25,000 off-road and recreational enthusiasts are expected to watch over 400 race teams in 40+ classes go door to door, while Mad Media's live stream coverage will be beamed to over 500,000 viewers worldwide. The California 300 is brought to you by the team that has rebuilt The Mint 400 into one of the most successful desert off-road races in history.