Ivan Stewart to Lead the 11th Annual Vehicle Procession Down the Las Vegas Strip!
The Mint 400 announced today that Off-Road legend Ivan Stewart has been named Grand Marshal of the 2024 BFGoodrich Tires Mint 400! Stewart, a three-time Mint 400 Class Champion, and four-time Mint and Nissan  400 Overall Champion has now been added to the illustrious list of renowned celebrities and racers who have had the privilege of serving as the grand marshal for "The Great American Off-Road Race" since its debut in 1968. To inaugurate a week filled with exciting Mint 400 off-road racing activities, he will spearhead "The 11th Annual Mint 400 Vehicle Procession" on Wednesday, March 6th, starting at 4pm along Las Vegas Blvd.
"Ivan is an icon in off-road culture," stated Mint 400 CEO, Matt Martelli. "He is a living example of what it means to be a champion, even beyond his numerous race wins and championships. His effect on the global culture of off-roading is unparalleled. We are deeply honored to have him as our grand marshal. My brother and I grew up idolizing him. We were surrounded by the imagery of him on billboards, print ads, the lifesize in-store cardboard standees, and of course the Super Off Road video game franchise."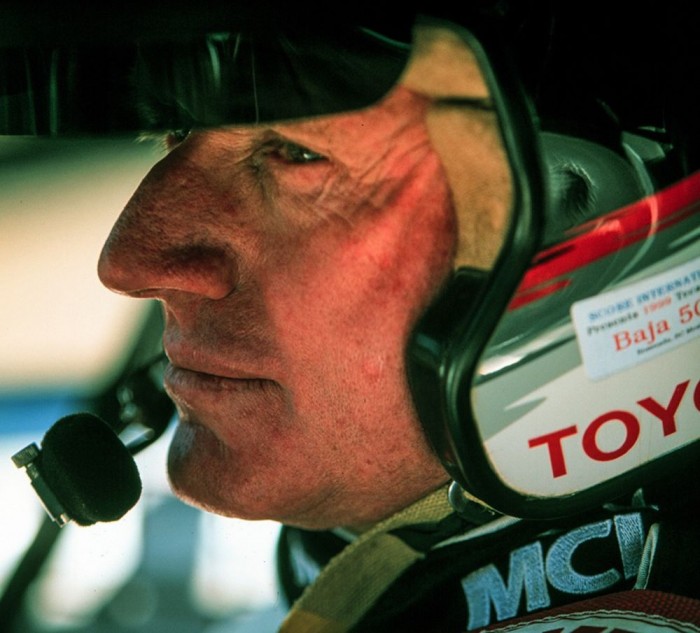 For over 55 years, The Mint 400 has been recognized as North America's most challenging and awe-inspiring off-road race. Originally conceived as a promotional event for the Mint Hotel's yearly deer hunt, it quickly evolved from a mere hotel marketing strategy into a bona fide desert racing competition. Since its resurgence in 2008, "The Great American Off-Road Race" has only grown in prestige, attracting larger and more competitive participant fields each year, making the victory even more elusive. It stands as a must-experience event for both racers and enthusiasts of off-road racing.
"I am honored to be named Grand Marshal of The Mint 400 this year," said Ivan Stewart. "This race was where my career really got supercharged with my first overall in the PPI Toyota Truck. It was the beginning of our dominance in the sport. It's great to see the Mint bigger than it has ever been. The Martelli brothers create the biggest events in off-road racing and I am glad to still be a part of the culture."
The Mint 400 festivities begin Wednesday, March 6th with the "11th Annual Mint 400 Vehicle Procession" and continue on Thursday March 7th on historic Fremont Street with the "Mint 400 Off-Road Festival." The festival will be open from 9am to 6pm both under the Fremont Street Experience canopy and on Fremont Street East. Over 150 off-road vendors and exhibitors will display their products in front of a massive crowd of racers and enthusiasts, including nearly 500 race teams. The event is free to the public. Then on Friday March 8th and Saturday March 9th, the 56th Annual BFGoodrich Tires Mint 400 will host two days of thrilling racing from their official start/finish midway behind Buffalo Bill's Hotel and Casino in Primm, NV. More information on the event for racers and spectators is available at TheMint400.com, or follow the event on Facebook and Instagram.
About The Mint 400
The Mint 400 is the oldest and most prestigious off-road race in America, and is held each March in the treacherous foothills of Sin City. The multi-day event features a massive vehicle parade down the world famous Las Vegas Strip, a two day festival on historic Fremont Street, and two days of grueling off-road racing on a desolate and punishing 400-mile racecourse. Nearly 65,000 off-road and recreational enthusiasts come to watch 500 race teams in 50+ classes from 25 different states and 15 different countries go door to door, while the Livestream coverage is beamed to over 800,000 viewers worldwide.  No other off road race allows fans the thrilling experience of watching the top off-road race teams from around the world battle for fame and glory, in a festival setting – complete with a luxury VIP section. The Mint 400 is "The Great American Off-Road Race"!