The sixth stop on the 2023 AMSOIL Championship Off-Road presented by the US Air Force tour takes us back to Crandon International Off-Road Raceway. This is the penultimate weekend of racing for the PRO classes and the season finale for our Sportsman classes.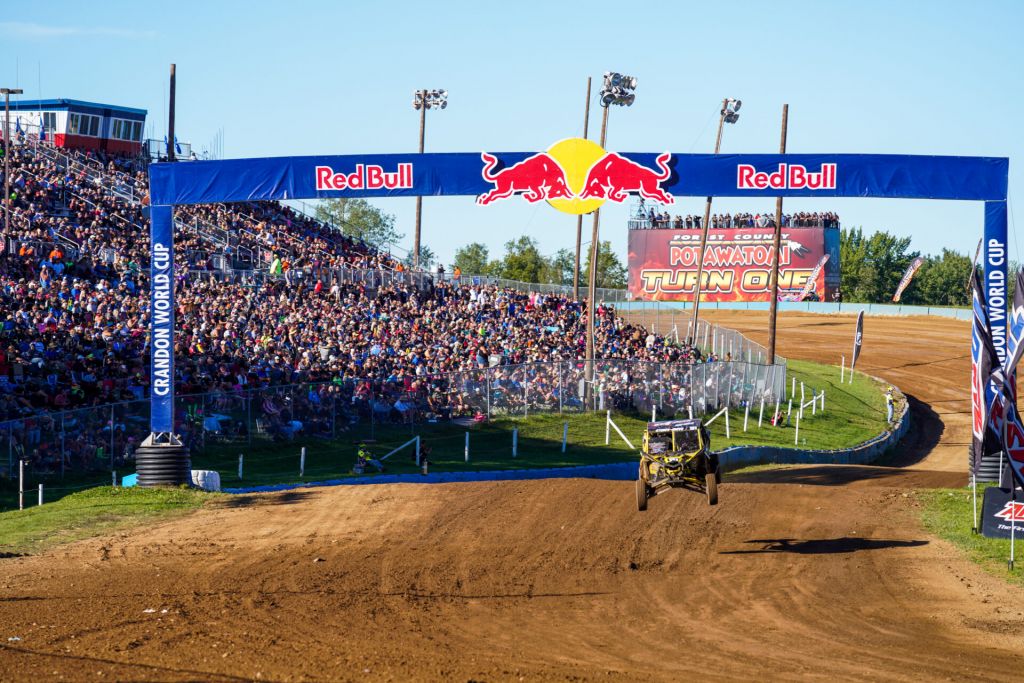 Crandon International's World Championship weekend is the biggest event in short course off-road racing, bringing hundreds of race teams and tens of thousands of fans to the small town of less than 2,000 people. This weekend's 54th annual edition of the event is set to be one of the biggest yet.
As is always the case, Fall Crandon brings out more competitors than any other event. Past short course champions always make time for the event, as do stars from other racing disciplines like Formula Drift's Amanda Sorensen and former NASCAR driver Casey Mears are doing this weekend in PRO2.
Labor Day weekend at Crandon is always fun and action packed for fans. In addition to Champ Off-Road's 18 classes, fans will be treated to several ULTRA4 classes, Class 11 Volkswagen sedans, and multiple bands headlined by the iconic KISS this weekend.
PRO TRUCK
Jimmy Henderson swept the PRO4 points races at Crandon back in June for his first two career off-road wins, and has maintained that speed throughout the season finding himself 25 points back of CJ Greaves in the season standings with just three rounds of points racing left.
"The Wildman" Adrian Cenni turned back the clock a few weeks ago at Bark River, leading many laps in Round 9 and picking up the win in Round 10, his first PRO4 win since 2018. Cenni will aim to carry the momentum to Crandon and have a repeat of 2011, when he swept the weekend in PRO4.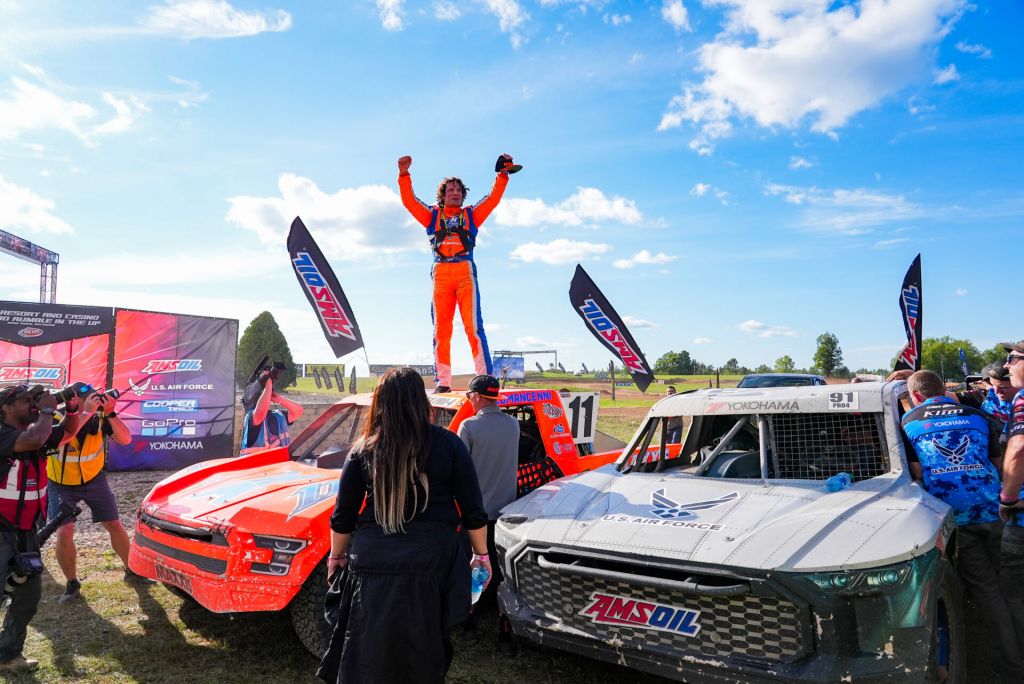 Cory Winner put together two more podium finishes in Bark River, and has finished off the podium just twice in the first ten rounds of the season. The result of this consistency is the PRO2 points lead coming into Crandon, where Winner picked up his first career PRO2 win in June of 2022.
Mickey Thomas has been dominant in PRO2 at Crandon the last number of seasons, having won at the Big House each season since 2020 and picking up three wins here last season. Thomas has won the last two PRO2 World Championships and enters the weekend just 8 points behind Cory Winner in the PRO2 standings.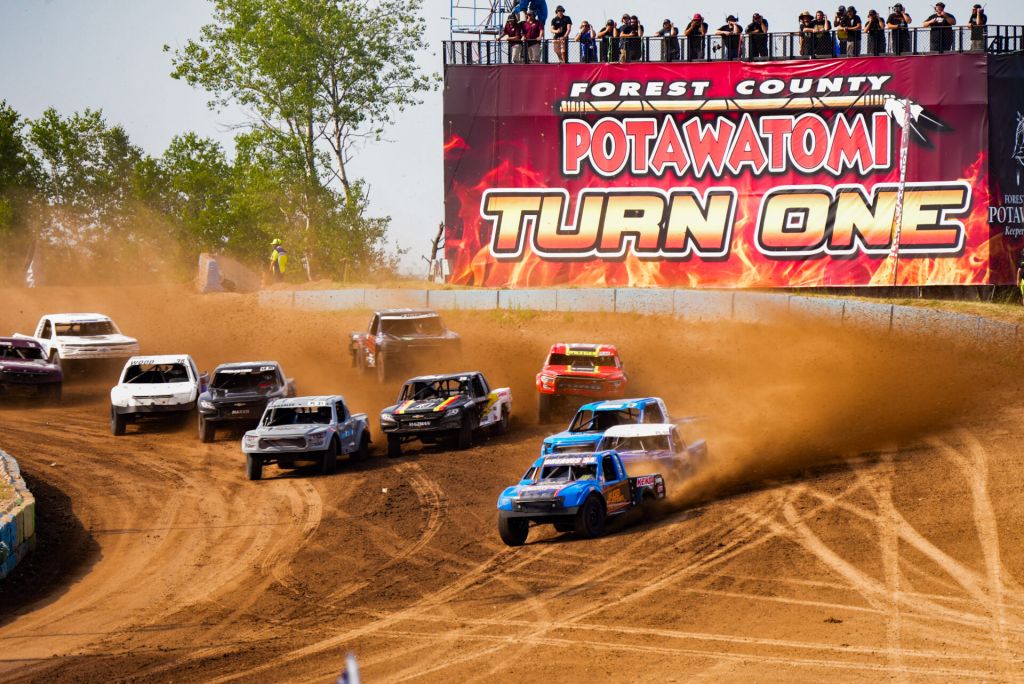 After having to cut apart and rebuild most of his truck following a crash at Dirt City in July, defending PRO LITE champion Kyle Greaves recorded 1st and 2nd place finishes at Bark River to extend his points lead to 21 over Trey Gibbs. The pair split wins in the PRO LITE races at Crandon in June.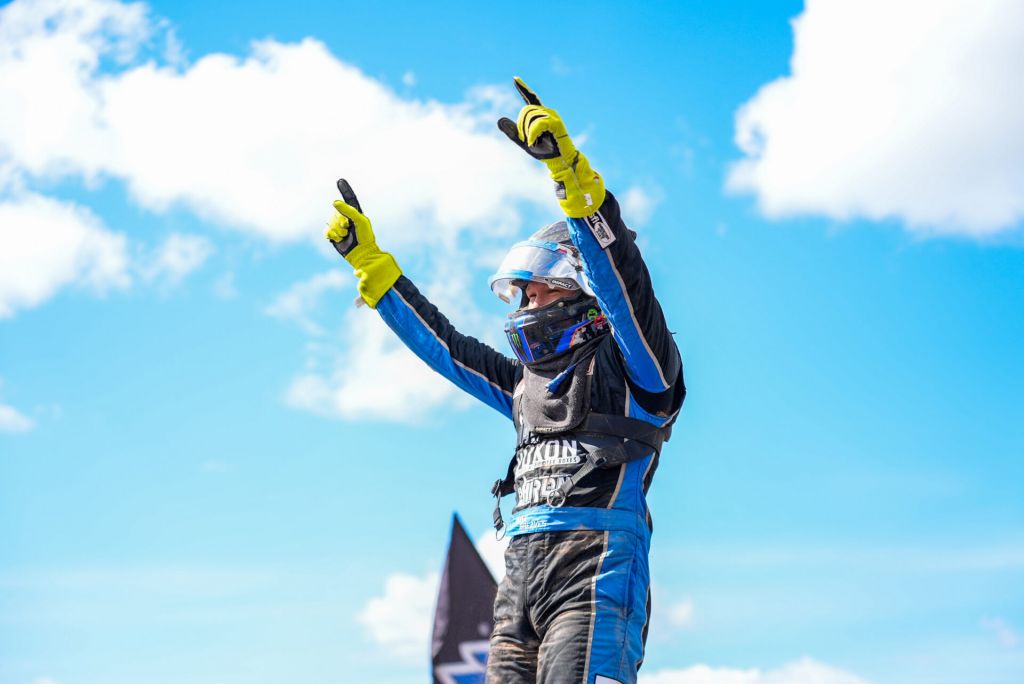 With Nick Visser and Gray Leadbetter each having a round of bad luck at Bark River, Chad Rayford now has a Pro Spec points lead of 21 and 37 points over the pair, respectively. Both rounds at Spring Crandon saw Rayford on top of the box with Visser and Leadbetter 2nd and 3rd.
PRO BUGGY
Bark River saw a big shift atop the Pro Buggy points standings where Mark Steinhardt gained 18 points over the course of the weekend on Billy Buth, giving him a 5 point lead over Buth. Both drivers recorded podium finishes at Crandon in June.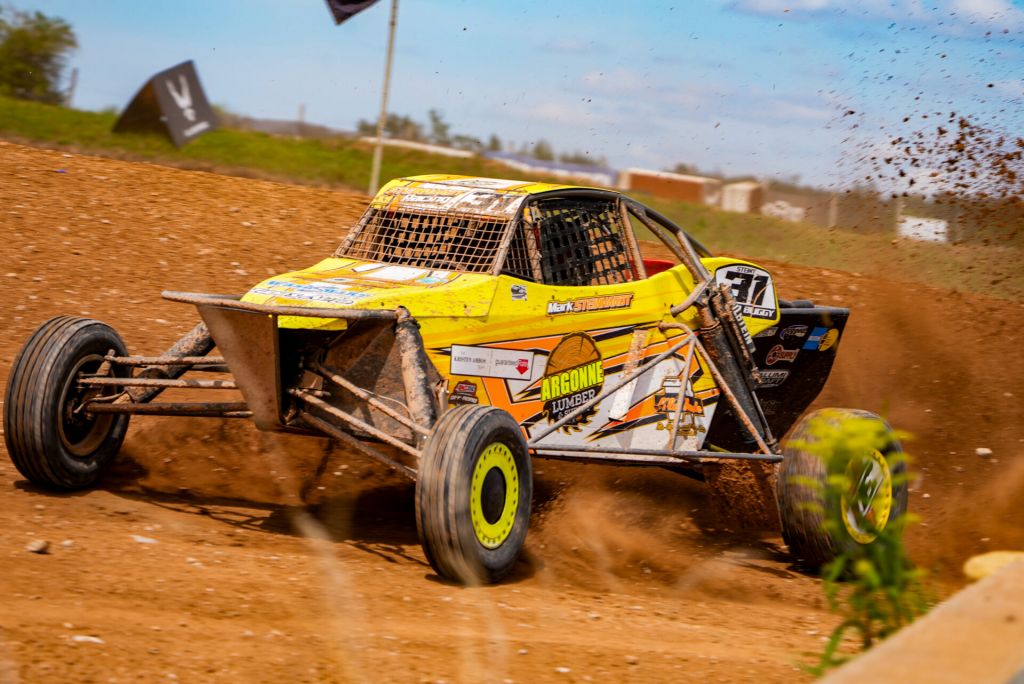 A new fixture at this year's Crandon World Championships is a Pro Buggy vs. PRO LITE cup-style Challenge race that will take place Friday night. $5,000 is up for grabs in the first shootout race between the two classes in over a decade and the first at Crandon.
PRO SXS
CJ Greaves continued his dominant Pro Stock SxS season with another weekend sweep at Bark River, bringing his win total for the season to eight and his points lead to 86 points. Greaves can clinch the championship a weekend early if he leaves Crandon with a 114 point lead.
Kyle Chaney took the Pro Turbo SxS win at Bark River in Round 10 while CJ Greaves blew a belt just before the finish line, allowing Chaney to extend his points lead over Greaves to 25 points. Chaney picked up a win and a runner-up finish at Spring Crandon and is the defending Pro Turbo World Champion.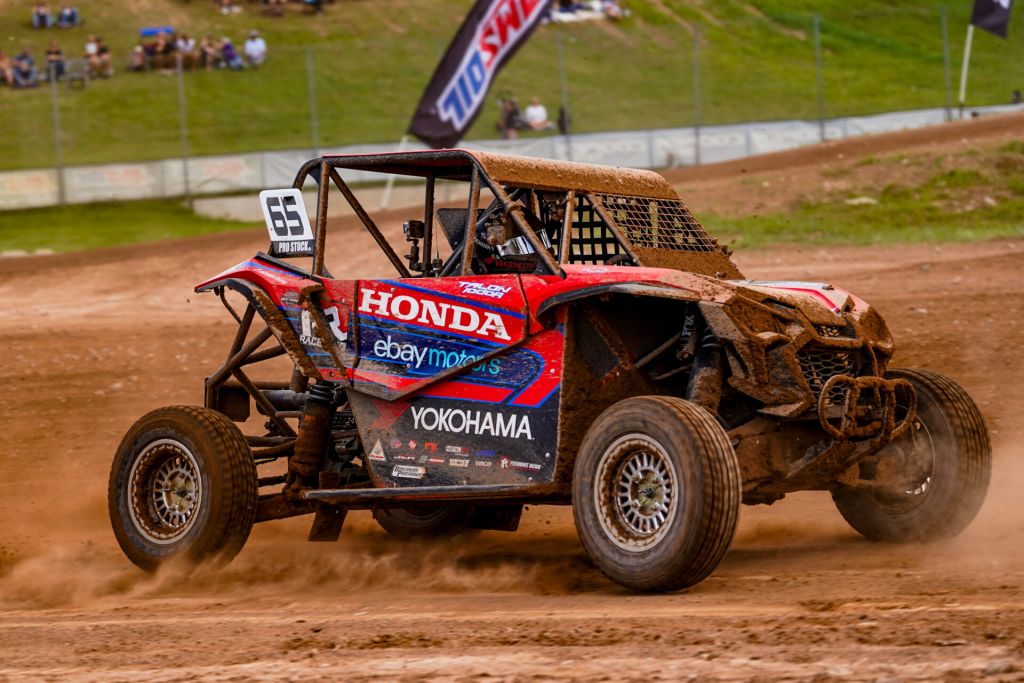 Dave Mason Jr. recorded his first Pro Stock SxS podium in Round 10 at Bark River, which was also the first podium in the class for Honda. Mason has set up shop in nearby Laona, WI this summer and will undoubtedly try to keep the momentum going into what is somewhat of a home race for him.
Multi-time Pro Turbo champion Rodney VanEperen has hit his stride with three straight podiums, including a win, after not recording a podium in the first seven rounds of the season. VanEperen has moved into 3rd in points and he last won the Pro Turbo Crandon World Championship back in 2017.
---
Tune in live to AMSOIL Championship Off-Road presented by the U.S. Air Force action from Crandon International Raceway as part of the Polaris World Championship 2023. For more information on how to watch live, click here.