For the second consecutive year, Vision Wheel will serve as a supporting sponsor of the California 300, event officials announced today. Vision's line of off-road wheels and merchandise will be on display in the midway at this year's event, which will return to Barstow, California on October 4-8, while numerous Vision-backed racers are expected to be on the entry list of hundreds of off-road racers competing for the win.
"We're stoked to have Vision Wheel back on hand with us at the 2023 California 300!" said California 300 CEO Matt Martelli. "Vision has one of the most successful records among wheel manufacturers in off-road racing, taking big wins from Crandon to the Mint 400, and even the Unlimited Truck class at the inaugural California 300 last year. We're looking forward to having them back on the midway in Barstow as they show off their latest and greatest in off-road wheel technology!"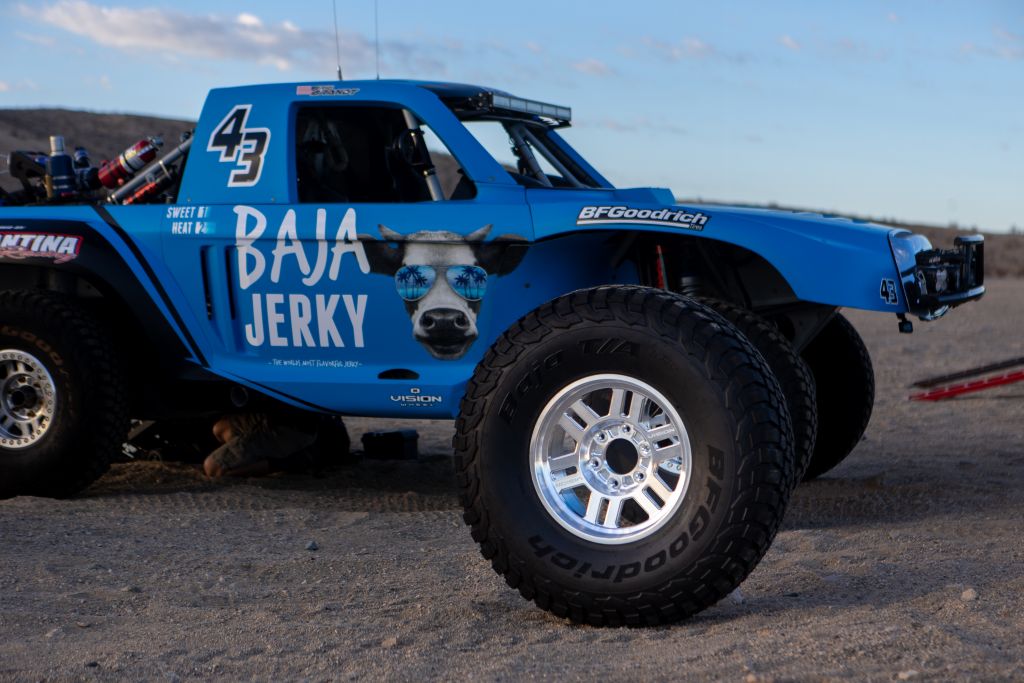 From dirt to driveway, the all-new Vision Wheel 18″ Manx Forged brings race technology torture tested by Baja legend Larry Roeseler to the street. With drivers ranging from Roeseler and Rob MacCachren to top UTV racers, Vision Wheel products can be found on cars and trucks throughout all levels of off-road racing, aand many will compete in this year's California 300.
Founded in 1976, Vision Wheel is one of the nation's leading providers of custom wheels for cars and trucks, and one of the first manufacturers of custom wheels and tires for ATVs, UTVs, and golf carts. Vision Wheel looks beyond the current trends and to the future in developing, manufacturing, and distributing its wheels.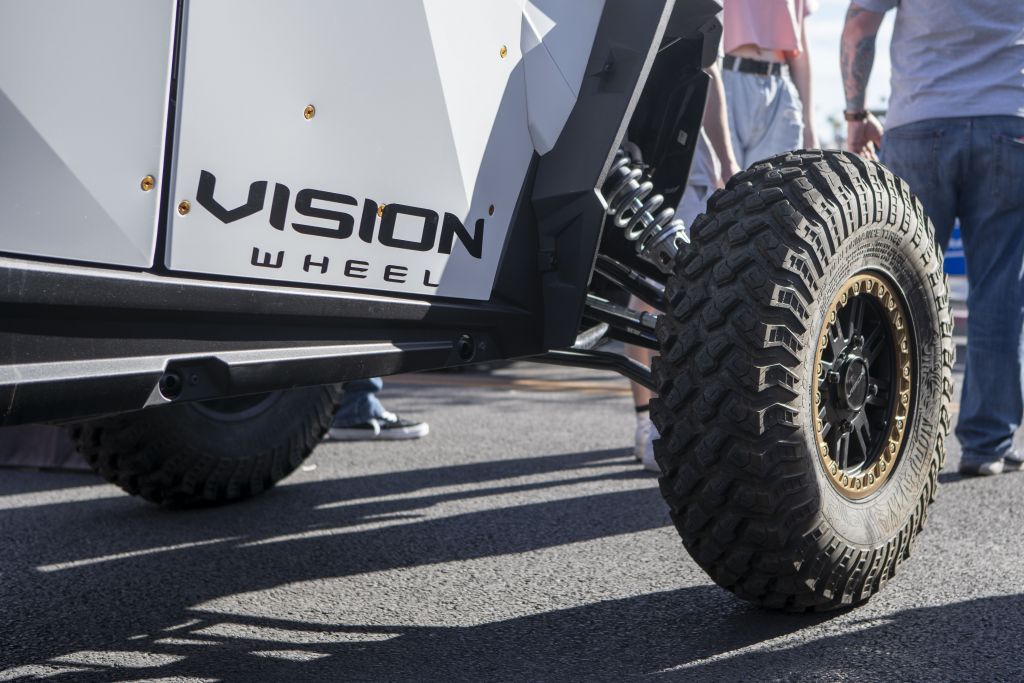 Vision's lines of street, race, off-road, and American Muscle wheels are distributed nationally and internationally through a trusted network of distributors. Vision Wheel also produces the Vision It AR app to allow users to see how their wheel of choice will look on their vehicle before purchase and installation. For more information on Vision Wheel, visit www.visionwheel.com.
Details regarding racer registration, sponsorship packages, exhibitor vending, spectator tickets, camping and parking passes for the California 300 are live on OffRoadRacer.com.
About The California 300

The California 300 is a world-class, off-road desert race built to showcase the best off-road racers in the world. The multi-day event will be held October 4-8, 2023 in Barstow, CA and will feature a desert cleanup, multiple days of prerunning, a public poker run, an off-road festival, and two days of spectacular off-road racing on a fast, technical, and punishing 75-mile race course. An estimated 25,000 off-road and recreational enthusiasts are expected to watch over 400 race teams in 40+ classes go door to door, while Mad Media's live stream coverage will be beamed to over 500,000 viewers worldwide. The California 300 is brought to you by the team that has rebuilt The Mint 400 into one of the most successful desert off-road races in history.