After multiple years of partnering with the Mint 400, Impact Canopy will extend its relationship with the Martelli Brothers to the California 300 for the first time in 2023, event officials announced today. Impact Canopy products will be on display on the start/finish line midway in Barstow as part of California 300 race week from October 4-8, as well as helping to bring California 300 branding to life throughout the midway and race course.
"Impact Canopy has been an incredible partner of ours at the Mint 400 for multiple years now, and we're excited to bring that partnership to the California 300 this year," said California 300 CEO Matt Martelli. "They know what it takes to bring our events to life with bold and durable branded products that live up to their name in making an impact with racers and fans alike. You'll see Impact Canopy's work all event long whether you're here at the race or following online, but be sure to check their display out on-site in Barstow to see what they can do for you!"
Impact Canopy was formed in 1999, manufacturing and distributing a complete line of custom canopies, signs, flags, banners, and inflatable products for decades. Not only does Impact offer top quality in all of our products, but also maintains a level of expertise and dedication to motorsports that allows them to preserve its position as the #1 Off-Road And Motorsports Branding Team in North America. Quality, service, and price. The Impact team knows what you're looking for, on and off the track, and they deliver.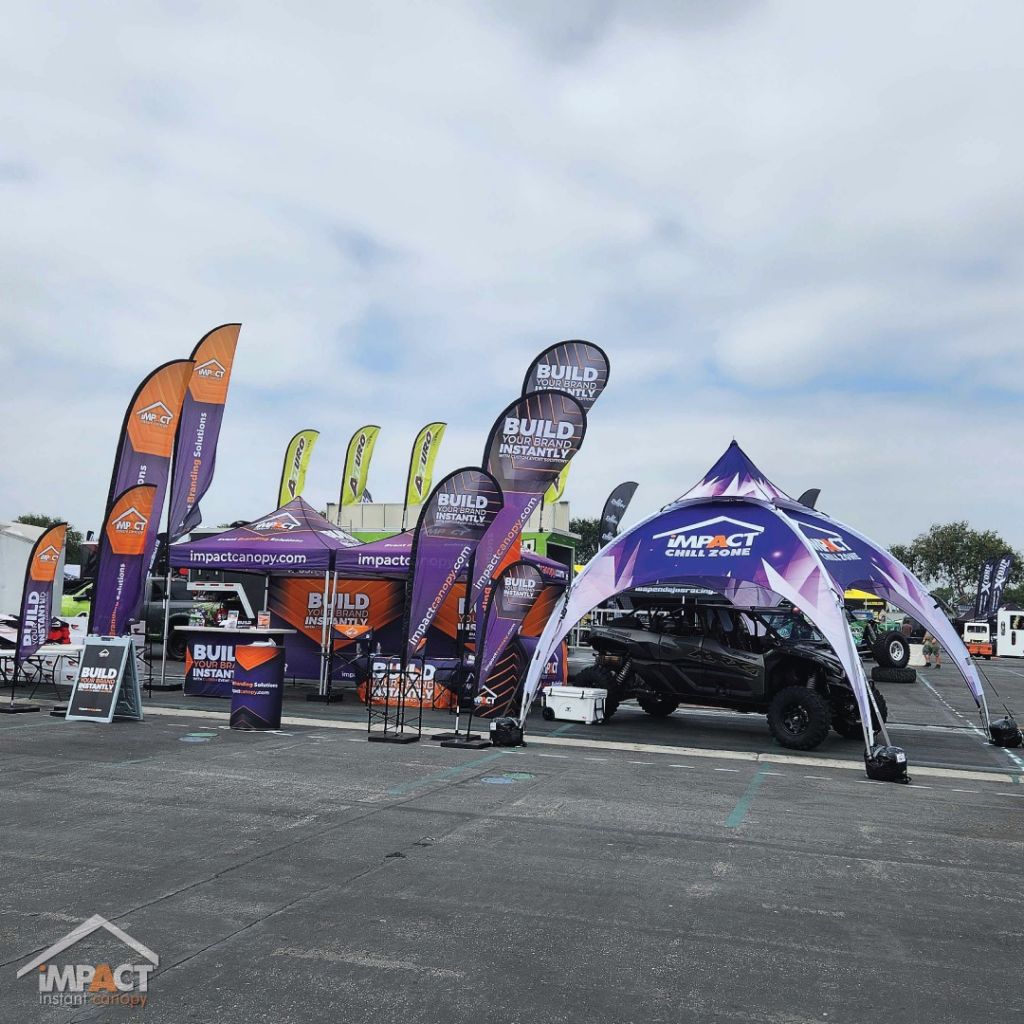 Don't let the name fool you. Impact is so much more than canopies. Taking your project from start to finish, exceeding your expectations all the way through. Team Impact understands motorsports and has a drive for branding development – providing what you need, on time, and within budget. For more information on Impact Canopy, visit www.impactcanopy.com.
Details regarding racer registration, sponsorship packages, exhibitor vending, spectator tickets, camping and parking passes for the California 300 are live on OffRoadRacer.com.
About The California 300

The California 300 is a world-class, off-road desert race built to showcase the best off-road racers in the world. The multi-day event is held the first week of October each year, in Barstow, CA and features a desert cleanup, multiple days of prerunning, a public poker run, an off-road festival, and three days of spectacular off-road racing on a fast, technical, and punishing 75-mile race course. An estimated 7,500 off-road and outdoor recreational enthusiasts show up to watch over 250 race teams in 40+ classes go door to door, while Mad Media's record-setting content coverage is beamed to over 500,000 viewers worldwide. The California 300 is brought to you by the team that rebuilt The Mint 400 into one of the most successful desert off-road races in history.