Crandon, WI
The "Big House" was the scene for Round 11 of the CHAMP Off-Road Series and the Crandon World Championship races. The Labor Day weekend event presented three days of short-course off-road racing to a packed house of 65K+ fans at Crandon International Raceway. The Eggboys, we're strung together a pair of podium finishes on the big event weekend.
Brody pushed his #14 Maxxis Tires Pro Lite third quickest during practice. He kept the speed up in qualifying and went a little too big, damaging the truck's shock absorber. That was a minor setback, and the team quickly prepared the vehicle for Round 11.
Friday mixed things up with a Pro Buggy versus Pro Lite race for Brody. Eggleston stayed clear of the carnage and finished with an impressive 6th place overall. That night, all of Crandon, Wisconsin, simmered with an evening KISS concert on a mega "last lap" farewell tour.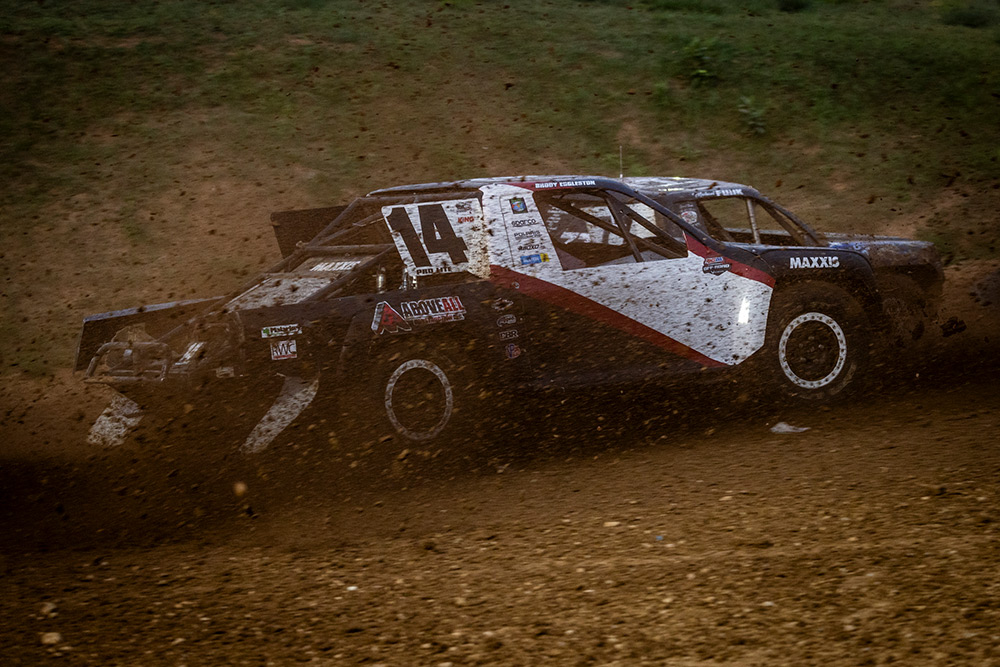 Rested up and the truck still in one piece, Brody managed a solid start for Round 11 on Saturday. The land rush start is always fast and technical, where anything can happen. In this case, it did with multiple trucks making high-speed contact. Brody had a great line and came out running in the top five. His speed got him into podium contention not long after, where he locked into 2nd position to the race's end.
Brody did it all over again for Sunday's main event. Sticking it out to the end with three solid efforts in three events, Eggleston crushed it with a 3rd place podium finish during one of the biggest races of his career. Brody is still 4th in points and only six out from clinching 3rd in the championship.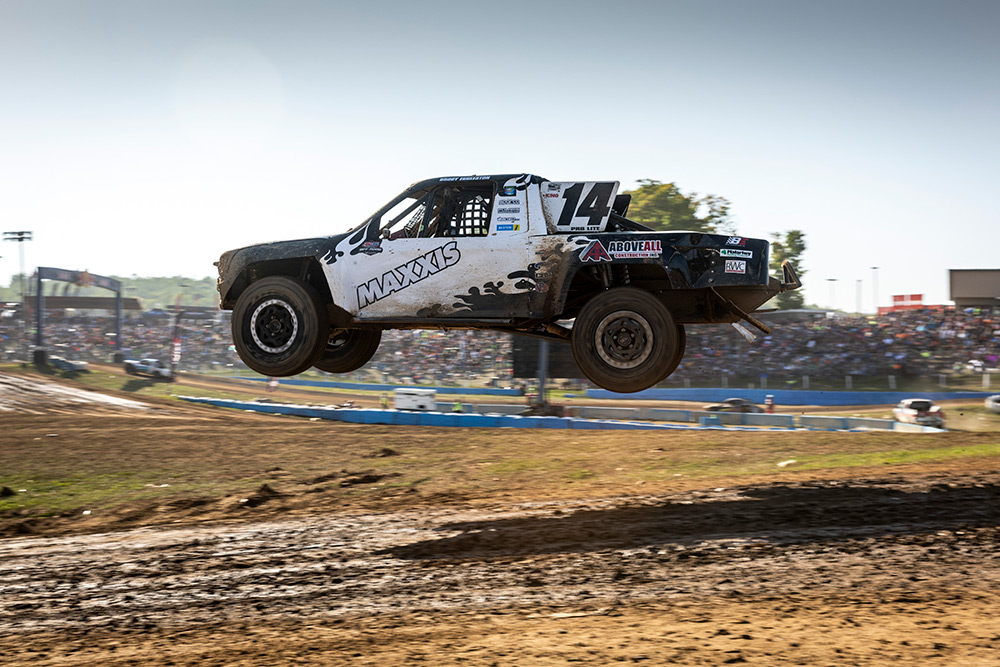 "Thank you to my team and crew for giving me a fast truck every time we hit the track," remarked Brody from the podium. "Shoutout to all the people behind the scenes and my sponsors for providing me with the best products to compete at the highest level. Onto the final rounds at MidAmerica Outdoors!"
Trey Eggleston, racing his Polaris RZR RS1 in the Pro Stock SxS class, faired well against a large field of 25 fierce competitors. It can be easy to crack under pressure in this challenging division with so many cars on the track. Trey held it together for two consistent finishes, earning 8th place on Saturday and improving to a satisfying 6th place on Sunday. He is now 9th in points.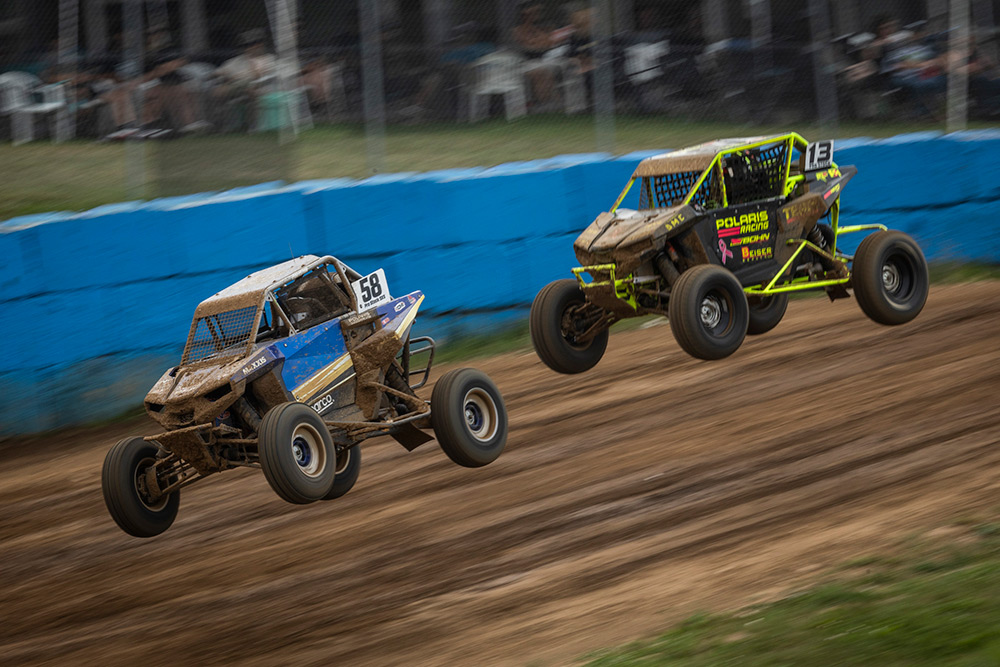 "We had some good times in Crandon this year," Trey shared. "Although it was not the results we were looking for, going 8th the first day and 6th in the World Championship race, it is always a good time racing my Polaris RZR in Crandon!"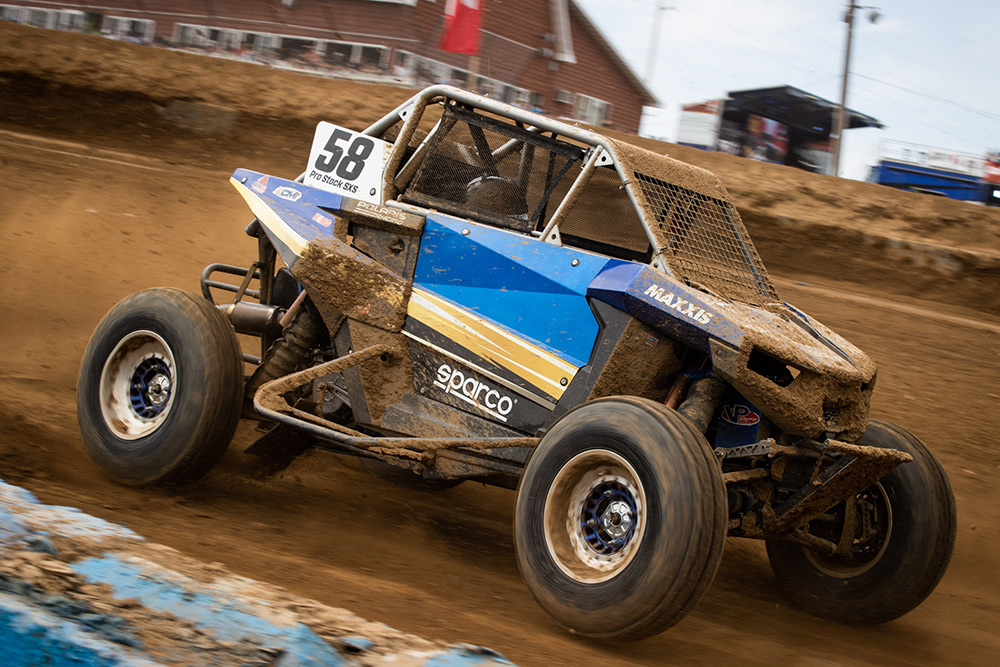 Watch the Eggboys finish the 2023 CHAMP Off-Road Series season for the final rounds at MidAmerica Outdoors in Jay, Oklahoma.